2) How to Get Away with Murder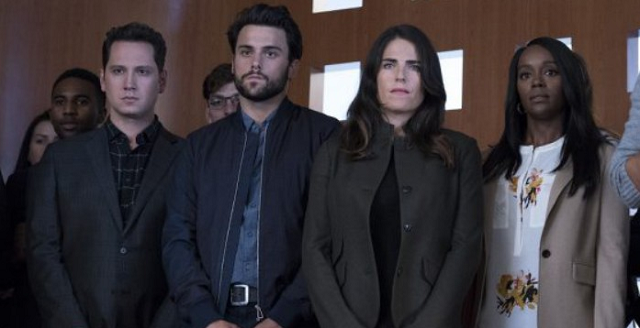 Un'altra serie tv prodotta da Shonda Rhimes è How to Get Away with Murder (in italiano Le regole del delitto perfetto). In onda dal 2014, questo thriller giudiziario ci ha tenuti incollati allo schermo fino ad oggi, grazie ai numerosi colpi di scena e al talento di un'attrice come Viola Davis. Tuttavia, con il passare delle stagioni, il crime non è diventato l'unico protagonista della serie. Le vicende personali di Annalise Keating e dei suoi «Keating Five» hanno iniziato a prendere il sopravvento.
Da thriller giudiziario a teen drama il passo è breve se si decide di concentrare tutta la carica drammatica della serie sugli aspetti della vita amorosa e personale dei personaggi principali. Coinvolti nei crimini sono sempre Asher, Connor, Laurel e Michaela, ma anche Bonnie e Frank, in una struttura che inizia a diventare ripetitiva e che ormai non riesce più a sorprendere. La sesta stagione saprà ridare vita a How to Get Away with Murder?