Sempre più spesso ci troviamo davanti a produzione televisive che non hanno nulla da invidiare alle loro controparti cinematografiche. E questo, come è ovvio, si riflette sui costi della tv, non molto lontani da quelli di veri e propri kolossal hollywoodiani. Che sia per l'uso di impressionanti e realistici effetti speciali, come avviene in Game of Thrones, o per il prestigio degli attori che prendono parte al cast, come nel caso di Friends o The Morning Show, negli ultimi anni le serie tv hanno sempre più spesso potuto godere di budget di diversi milioni di dollari (per non parlare dell'imminente produzione de Il Signore degli Anelli da parte di Amazon Prime Video, per la quale la piattaforma ha investito oltre mezzo miliardo di dollari). In questa classifica vi presentiamo le 20 puntate più costose nella storia delle serie tv, alcune delle quali rappresentano dei veri e propri cult entrati nella memoria collettiva dei fan, altre invece sono dei veri e propri buchi nell'acqua (ve la ricordate Terra Nova?). Poiché la stragrande maggioranza delle puntate presenti appartengono a produzioni statunitensi, il costo degli episodi è riportato il dollari, sebbene siamo certi che indipendentemente dalla valuta utilizzata queste cifre vi faranno comunque restare a bocca aperta.
Siete pronti a lasciarvi sorprendere dalle 20 puntate più costose nella storia delle serie tv?
17=) Marco Polo (9 milioni a episodio)
Marco Polo è uno dei primi e più importanti rischi corsi da Netflix, che nel 2014 investe ben 90 milioni di dollari nella produzione della sua prima stagione. Liberamente ispirata al capolavoro di Marco Polo Il Milione, la serie non ha tuttavia convinto la critica e anche l'entusiasmo del pubblico è andato scemando, tanto da decretarne la cancellazione dopo sole due stagioni
17=) The Big Bang Theory, stagione 12 (9 milioni a episodio)
La comedy più di successo dell'ultimo decennio fa la sua comparsa ai piedi di questa classifica grazie agli stipendi da capogiro concessi agli attori protagonisti nelle sue ultime stagioni: ben 900.000 dollari per Jim Parsons, Kaley Cuoco, Johnny Galecki, Kunal Nayyar e Simon Helberg, 425.000 per Melissa Rauch e Mayim Blalik. Un budget impressionante, soprattutto se si considera che gli episodi di The Big Bang Theory durano solo 20 minuti.
17=) Rome (9 milioni a episodio)
Prima di Game of Thrones e Westworld c'è stata Rome, prodotta per due stagioni da HBO insieme a BBC.
Il costo della minuziosa ricostruzione dell'antica Roma – effettuata negli studi di Cinecittà – completa di arene, ville e persino il foro romano, si cela dietro ai costi impressionanti di Rome, che proprio per questi fu cancellata dopo solo due stagioni.
16=) Friends, stagione 10 (10 milioni a episodio)
Arrivati alla decima stagione della comedy che ha ridefinito le regole del genere, i sei attori protagonisti di Friends – come quelli di The Big Bang Theory – guadagnavano ben un milione di dollari a episodio, facendo sì che il costo degli episodi lievitasse in modo impressionante rispetto alle prime stagioni.
16=) Fringe, "Pilot" (10 milioni)
Nel 2008 J.J. Abrams, forte del successo di Lost, è riuscito a farsi concedere da Fox ben 10 milioni di dollari per la produzione dell'episodio pilota della sua nuova serie Fringe. Una cifra che viene giustificata dall'uso massiccio di effetti visivi, che rappresenta oltre il doppio del costo medio degli episodi successivi della serie (circa 4 milioni di dollari ognuno).
15) The Get Down (11 mln a episodio)
120 milioni di dollari per 11 episodi è il budget concesso a Netflix per la prima e unica stagione di The Get Down, creata dall'acclamatissimo regista Baz Luhrmann. La serie racconta la nascita della scena hip hop nella New York di fine anni Settanta, con un cast giovane ma di grande talento e un'ambientazione storica così realistica da fare impressione. Il favore della critica non è bastato a The Get Down per ottenere il rinnovo per una seconda stagione.
14) Band of Brothers (12.5 milioni a episodio)
Non ci saranno draghi come in Game of Thrones, ma anche i combattimenti di Band of Brothers si sono rivelati piuttosti costosi per HBO.
La miniserie prodotta da Tom Hanks e Steven Spielberg per HBO nel 2001, con protagonisti Damian Lewis e un David Schwimmer nel pieno dell'era d'oro di Friends, è costata ben 12.5 milioni a episodio, una cifra per l'epoca del tutto impensabile. Il risultato è quello di una delle miniserie più acclamate della storia, che viene ricordata da tutti gli amanti del genere a vent'anni dalla messa in onda originaria.
13) The Crown (13 milioni a episodio)
Ben 130 milioni di dollari per ogni stagione, questo il budget concesso da Netflix per la produzione dell'amibizioso period drama The Crown, di cui è stato dato ufficialmente l'annuncio dell'inizio delle riprese della quinta stagione. Un cast sensazionale, che include premi Oscar come Olivia Coleman e star planetarie come Gillian Anderson e Helena Bonham Carter, uniti al budget che ha permesso di puntare tutto sulla qualità di sceneggiatura, regia e scenografia sono alla base del successo quasi universale di The Crown.
12) Lost, "Pilot" (doppio episodio, tra i 10 e i 14 milioni)
Sebbene non ci sia unanimità tra le fonti circa il costo dell'episodio pilota in due parti di Lost, tutte le stime sono concordi nel dichiarare quanto impressionante sia la cifra, soprattutto considerando che la serie è stata prodotta da ABC nel 2004 e non da HBO o da un colosso dello streaming al giorno d'oggi. Tra le ragioni dietro al costo stratosferico del pilot di Lost c'è il trasporto fino alle Hawaii, dove l'episodio è stato girato, di un vero e proprio Boeing 777 per girare le scene dello schianto aereo.
11) E.R., stagioni 5-8 (13 milioni a episodio)
Non avrà certo bisogno degli effetti speciali impiegati in Game of Thrones, ma anche avere una star come George Clooney nel cast ha il suo – notevolissimo – prezzo.
Il secondo medical drama più longevo di tutti i tempi, preceduto solo dall'immortale Grey's Anatomy (che ha appena ottenuto l'ennesimo rinnovo), ha visto i suoi costi lievitare nel passaggio tra la quarta e la quinta stagione. Il motivo? La produzione era disposta a qualsiasi cosa pur di trattenere nel cast l'astro del cinema George Clooney, persino pagarlo diversi milioni di dollari a episodio.
10) Terra Nova, "Genesis" (14 milioni)
Steven Spielberg non ha badato a spese per il pilot di Terra Nova, serie sci-fi che nei suoi piani sarebbe stata destinata a diventare la nuova Lost. Tra dinosauri, tecnologie avanzate e una durata di quasi due ore, il primo episodio della serie Fox è costato ben 14 milioni di dollari. Tuttavia, lo sforzo economico non è stato ripagato dagli ascolti e Terra Nova cancellata dopo una sola stagione.
7=) The Morning Show (15 milioni a episodio)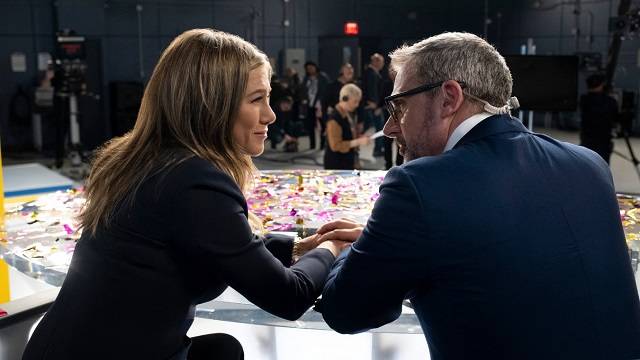 The Morning Show è attualmente l'unico vero successo di casa Apple Tv+, un capolavoro capace di unire realtà e finizione, particolare e universale, compassione e distacco. Il budget della serie è giustificato soprattutto se si pensa al cachet necessario per ingaggiare i tre attori protagonisti, star planetarie del calibro di Jennifer Aniston, Reese Witherspoon e Steve Carell (irriconoscibile per qualsiasi fan di The Office).
7=) See, stagione 1 (15 milioni a episodio)
La star di Game Of Thrones Jason Momoa è il protagonista di See, serie tv targata Apple Tv+.
Scritta dal creatore di Peaky Blinders Steven Knight e diretta dal regista di ben tre dei quattro film della saga di Hunger Games Francis Lawrence, See ha alle sue spalle un team di primo livello e un budget da capogiro, impiegato soprattutto per pagare i grandi nomi dietro alla serie. La serie, già rinnovata per una seconda stagione, non ha tuttavia ottenuto il successo sperato, tanto da essere stata stroncata pesantemente dalla critica.
7=) The Mandalorian, stagione 2 (15 mln a episodio)
Registi del calibro di Taika Waititi, effetti visivi degni della miglior produzione cinematografica e guest star di primo livello si nascondono dietro il vertiginoso budget concesso dalla Disney a The Mandalorian, che pari a 12.5 milioni di dollari nella prima stagione sale fino a 15 milioni nel corso della seconda. Una cifra a dir poco impressionante, soprattutto considerato che alcuni episodi non durano che mezz'ora.
6) Game of Thrones, stagione 8 (16.5 milioni a episodio)
Sesto posto per l'ultima, criticatissima, stagione di Game of Thrones.
HBO ha rivelato di avere investito circa 100 milioni di dollari per la produzione dei sei episodi conclusivi della sua serie di punta, per un totale di circa 16.5 milioni a episodio. Tuttavia, sebbene non siano noti i budget precisi per le singole puntate, si stima che i tre episodi più costosi siano stati, in ordine, "The Iron Throne" (8×06), "The Bells" (8×05) e "The Long Night" (8×03).
5) Boardwalk Empire,"Boardwalk Empire" (18 milioni)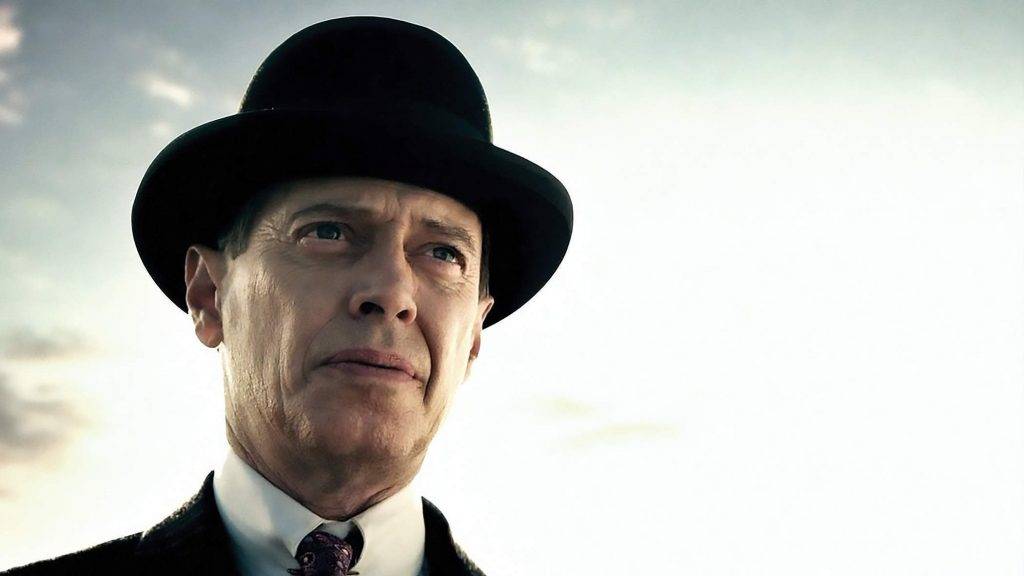 Diretto nientemeno che da Martin Scorsese, l'episodio pilota di Boardwalk Empire è costato a HBO ben 18 milioni di dollari. Il cast guidato da Steve Buscemi e la fedele ricostruzione della Chicago degli anni Venti hanno contribuito a far lievitare i costi, ma i quasi 5 milioni spesi per la sigla sono l'insospettabile ragione che spinge la serie così in alto nella classifica.
4) The Pacific (21.7 milioni a episodio)
La seconda delle miniserie prodotte da Tom Hanks e Steven Spielberg per HBO, proprio come Band of Brothers, ha goduto di un budget da capogiro e del plauso unanime di critica e pubblica. Per la ricostruzione, operata fin nei minimi dettagli, delle battaglie che hanno caratterizzato il sanguinario fronte del Pacifico nella seconda guerra mondiale i produttori di The Pacific non hanno badato a spese, con oltre 20 milioni a disposizione per ogni episodio girato.
3) WandaVision, The Falcon and the Winter Soldier, Loki, Hawkeye (25 milioni a episodio)
Disney Plus certamente non è scesa in campo solo per partecipare, bensì per vincere. Perché, proprio come in Game Of Thrones, nel gioco delle serie tv o si vince o si muore.
Dopo aver puntato sui fan di Star Wars con The Mandalorian, il colosso del cinema ha decido di portare sui piccoli schermi di tutto il mondo anche le versioni seriali delle avventure dei supereroi della Marvel. Alle prime quattro serie prodotte – WandaVision, The Falcon and the Winter Soldier, Loki, Hawkeye – ha concesso un fino a poco tempo fa inimmaginabile budget di 25 milioni a episodio, probabilmente destinati ad aumentare per le future produzioni.
2) Westworld, "The Original" (25 milioni)
Medaglia d'argento per un'altra produzione HBO, che va ad aggiungersi a Game of Thrones, Boardwalk Empire, Rome, The Pacific e Band of Brothers in questa impressionante classifica.
The Original, episodio pilota di Westworld della durata complessiva di novanta minuti, è costato circa 25 milioni di dollari, impiegati sia per assicurarsi un cast di altissimo livello – che comprende tra gli altri Anthony Hopkins, Evan Rachel Wood e James Marsden – che per la dispendiosa costruzione degli ambienti in cui si svolge la serie.
1) Vynil, "Pilot" (30 milioni)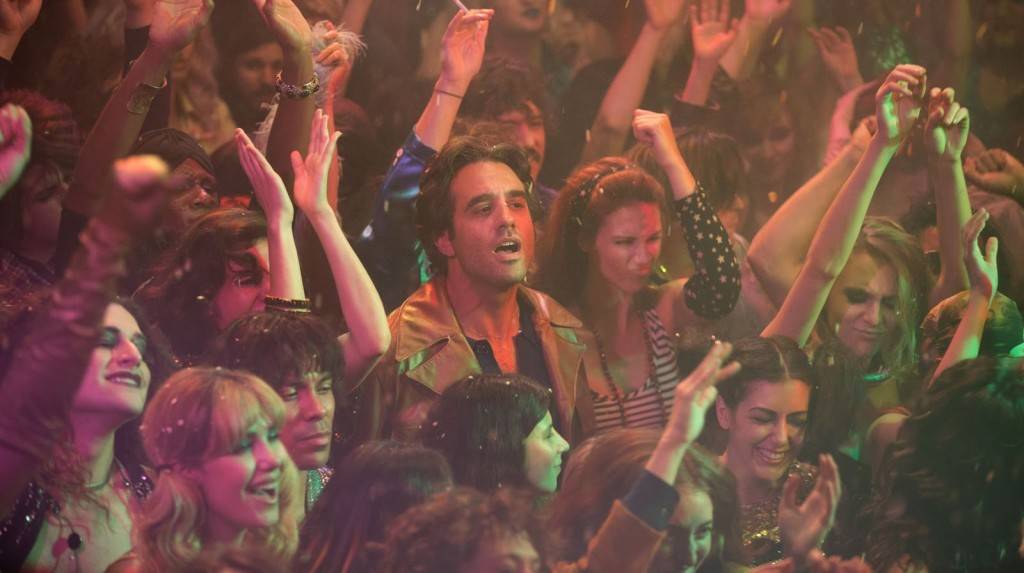 Il regista premio Oscar Martin Scorsese, la leggenda del rock Mick Jagger e il creatore della sopracitata Boardwalk Empire Terence Winter sono i grandi nomi dietro a Vynil, produzione sulla quale HBO sembrava aver puntato tutto, come dimostra lo stratosferico budget di 30 milioni di dollari concesso per il suo pilot dalla durata di ben due ore. A far lievitare il costo dell'episodio contribuiscono i nomi dietro alla sua produzione, la durata e infine la minuziosa ricostruzione storica della scena musicale degli anni Settanta, che tuttavia non sono bastati a garantire il successo della serie, cancellata dopo un'unica stagione.