Ci sono serie tv, come Friends, che sembrano non invecchiare mai. Uno dei motivi per cui sarebbe difficile dimenticarle è il loro continuo andare in onda in tv, anche a distanza di anni. Le innumerevoli repliche trasmesse su canali come Italia 1, Canale 5 ma anche sulla Rai, hanno reso queste serie immortali, tanto che sembrerebbe impossibile dire con precisione quando siano andate in onda per la prima volta.
Chi da bambino (o da ragazzo) il pomeriggio accendeva la televisione, oltre a serie tv animate come Dragon Ball, I Simpson, Futurama e molte altre, avrà sicuramente visto almeno una delle serie citate in questo articolo. Le ritroviamo ancora oggi, che sia nel pomeriggio o prima di cena: i fan conoscono le puntate ormai a memoria, e le loro sigle creano sempre un po' di nostalgia.
1) Friends
Dal 1994 (1997 in Italia) Friends, una delle serie più conosciute di sempre, accompagna i nostri pomeriggi. La serie tv creata da David Crane e Marta Kauffman, nel 2000 è stata trasmessa in replica su Rai 2, guadagnando un'audience altissima e dando il via a una programmazione, in diverse fasce orarie, che avrebbe caratterizzato anche tutti gli anni successivi, e che ha contribuito enormemente al successo di Friends in Italia. Ancora oggi, molti canali trasmettono le repliche degli episodi più conosciuti di questa famosa serie tv, e non è difficile trovarla facendo zapping!
Quante volte abbiamo visto i protagonisti di Friends passare le loro giornate al Central Perk?
2) The Big Bang Theory
The Big Bang Theory, andata in onda per la prima volta nel 2007, si è conclusa quest'anno, dopo una dodicesima stagione (che non è stata certo perfetta) che ne ha fatto la sitcom multi-camera più longeva nella storia della televisione statunitense. Per molti anni, la serie ideata da Chuck Lorre è stata trasmessa in replica la sera e nel famoso "Pomeriggio di Italia 1", su cui è attualmente possibile godersi le puntate e compensare un po' il vuoto lasciato dal finale. Le gag esilaranti con cui The Big Bang Theory ci ha fatto compagnia per 12 anni l'hanno resa una delle serie tv americane più viste e amate di sempre.
3) How I Met Your Mother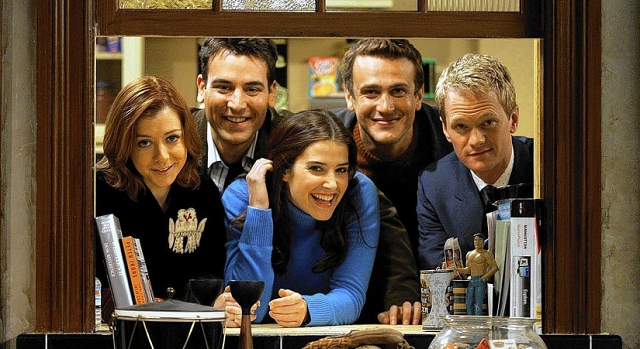 Non si può parlare di serie statunitensi amate alla follia senza parlare di How I Met Your Mother, prodotto della CBS che ha saputo dare a ognuno dei suoi fan un'educazione sentimentale di cui, forse, sono prive le attuali generazioni. Come The Big Bang Theory, anche HIMYM ha fatto parte moltissime volte del "Pomeriggio di Italia 1", dando modo agli spettatori di godere ogni giorno dei suoi episodi.
Come Friends, anche How I Met Your Mother ha segnato la storia delle serie tv, e non esiste nessuno che non ne abbia mai sentito parlare almeno una volta!
4) Streghe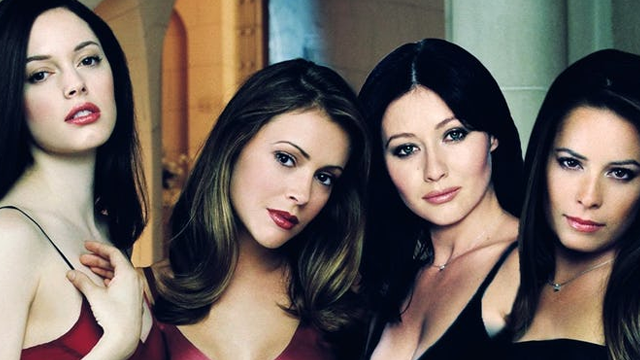 Splendide protagoniste di Streghe sono Prue, Piper, Phoebe e Paige Halliwell, capaci di regalarci emozioni anche a distanza di 20 anni. Questa serie tv è stata trasmessa per la prima volta su Rai 2 nel 1999, e ha accompagnato i suoi fan fino al 2006. Inoltre, a causa dello scarso successo del reboot, andato in onda sullo stesso canale a luglio di quest'anno, la Rai ha deciso di trasmettere ancora una volta la serie originale, che ha finito col superare negli ascolti l'insoddisfacente remake. Una piccola vittoria per le sorelle Halliwell, insuperabili e indimenticabili come sempre.
5) Grey's Anatomy
Una storia che sembra non finire più, quella che ha come protagonisti i medici del Seattle Grace Hospital, in una delle serie tv più longeve e conosciute. In Italia, Grey's Anatomy è stata trasmessa per la prima volta nel 2005 da Fox Life e poi da Italia 1, fino alla settima stagione. Dall'ottava in poi, invece, le puntate sono andate in onda su La7, canale su cui è ancora possibile trovare le repliche. Mentre va avanti la sedicesima stagione, La7 non abbandona Grey's Anatomy, continuando a proporre molti degli episodi più conosciuti e amati.
6) Gilmore Girls
Un'altra delle serie tv più conosciute di sempre, al pari di Friends e Grey's Anatomy, Gilmore Girls (o Una mamma per amica) è anche una di quelle serie che vengono continuamente trasmesse in replica in tv. Italia 1 e La5 sono i canali che ne hanno mandato in onda più spesso gli episodi dalla prima alla settima stagione. L'ottava, più breve e recente, è stata resa disponibile sul catalogo Netflix nel 2016, dopo che la piattaforma di streaming online aveva inserito in catalogo anche le precedenti sette. A quasi 10 anni di distanza, Gilmore Girls ha emozionato i fan che, grazie alle repliche date in tv, non avevano mai smesso di seguirne le puntate.
7) NCIS – Unità anticrimine
Un'altra serie tv longeva e trasmessa molto spesso in tv è NCIS – Unità anticrimine, un poliziesco creato da Donald P. Bellisario che ha come protagonisti un gruppo di agenti speciali del Naval Criminal Investigative Service. In Italia questa serie è stata trasmessa su Rai 2 a partire dal 2005, ed è su questo canale che, tuttora, vengono mandate in onda le repliche degli episodi della serie principale e dei suoi due spin-off, NCIS: Los Angeles (2009) e NCIS: New Orleans (2014). Inoltre, NCIS ha anche ricevuto numerosi premi come Migliore serie tv drammatica e l'interprete di Ziva David, Cote de Pablo, come Miglior attrice non protagonista.
8) The O.C.
Il teen drama statunitense, creata da Josh Schwartz, che vede protagonisti quattro giovani adolescenti e le loro famiglie, è una delle serie che sono state trasmesse più volte in replica alla tv, soprattutto nei periodi estivi. Basti pensare alla programmazione estiva di The O.C. su Italia 1 in questo caldo 2019, o a quella più recente del 18 novembre su La5, sospesa senza spiegazioni dopo pochi giorni dall'inizio della messa in onda. Insomma una serie vista e rivista, ma incapace di abbandonare i nostri ricordi, impossibile da dimenticare. Tutte le generazioni dovrebbero conoscere The O.C., non si può crescere senza aver pianto e gioito con Marissa, Ryan, Seth e Summer.
9) Law & Order
Un franchise composto da varie serie televisive di tipo poliziesco-giudiziario, nate tuttr come costole di Law & Order – I due volti della giustizia, creato da Dick Wolf per la NBC Universal. La serie madre, andata in onda in Italia dal 1993, e tutti i suoi spin-off, tra cui Law & Order – Unità vittime speciali, Law & Order: LA e il più recente Law & Order True Crime, sono state trasmesse in replica in tv moltissime volte. Il primo di questi tre spin-off, ad esempio, per i vent'anni dal suo inizio, è stato mandato in onda su Paramount Network dal lunedì al venerdì a partire dal 16 settembre. Law & Order Unità vittime speciali, d'altronde, è la serie crime più longeva di sempre!
10) CSI
CSI – Scena del crimine e i suoi spin-off CSI: Miami e CSI: NY hanno avuto un enorme successo con il pubblico, anche con quello italiano, tanto da che tutte e tre le serie vengono mandate in onda quasi tutte le sere della settimana, tra le 19.00 e le 20.00. CSI – Scena del crimine è stata trasmessa per la prima volta in Italia nel 2002, CSI: Miami solo un anno più tardi e, secondo una ricerca condotta nel 2006, è risultata essere la serie televisiva più vista al mondo.