The Big Bang Theory si è conclusa dopo dodici stagioni di successi e riconoscimenti. La stagione finale ha saputo chiudere un cerchio e raccogliere i frutti seminati. Ogni personaggio è una versione migliore e più aggiornata di ciò che era agli albori della serie e allo stesso modo i rapporti tra Sheldon, Amy, Leonard, Penny, Raj, Howard e Bernadette sono più solidi e maturi.
Senza dubbio abbiamo riso guardando la stagione finale e con altrettanta certezza possiamo dire che ci siamo emozionati. Ma The Big Bang Theory 12 ha una macchia significativa. Qualcosa nell'epilogo tanto atteso della storia non ha assolutamente funzionato a dovere e dopo la fase nostalgica e le doverose considerazioni sul ruolo importante giocato dalla serie nel panorama televisivo degli ultimi anni è il momento di parlarne.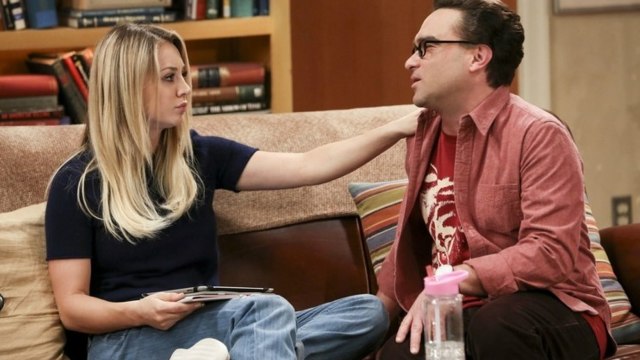 Ecco cosa non ha funzionato nell'ultima stagione di The Big Bang Theory.
Questa comedy ha rappresentato nella cultura pop degli ultimi anni l'affermazione di un categorico cambio di rotta nella rappresentazione dell'universo nerd e di quello geek. Lo show di Chuck Lorre e Bill Prady ha contribuito ad alimentare "l'orgoglio secchione", se così possiamo definirlo.
Lo show targato CBS è stato incredibilmente longevo e quest'anno ha creato molti orfani seriali. L'ultima stagione di The Big Bang Theory però non ha stupito quasi mai gli spettatori. Molti degli sviluppi intrapresi dalle varie storyline erano apparecchiati per il finale già da tempo, ed è anche giusto che sia così.
Negli ultimi ventiquattro episodi abbiamo certamente ritrovato nei protagonisti tutte le idiosincrasie, i difetti e i punti di forza che conoscevamo e apprezzavamo. A ben vedere non è doveroso da parte di una comedy stupire il pubblico dopo dodici stagioni. Ma se prima abbiamo parlato di un finale che non ci ha quasi mai sorpreso è perché una svolta inaspettata c'è stata.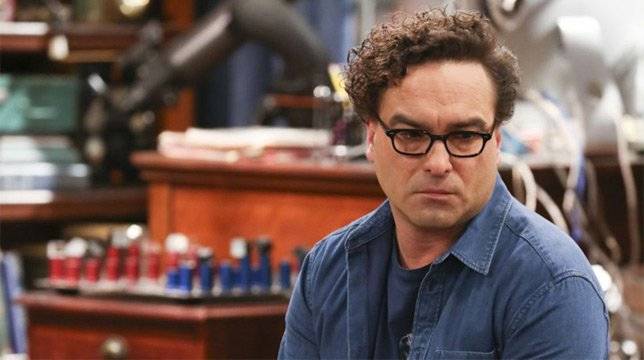 La gravidanza di Penny fatta intuire all'inizio dell'ultimo episodio della serie merita la stessa accoglienza della notizia riguardante il divorzio tra Barney e Robin all'inizio del finale di How I Met Your Mother. La sensazione è simile a quella di essere stati traditi. Per un'intera stagione o addirittura serie si è girato intorno a un concetto che una volta interiorizzato dagli spettatori è stato ribaltato dagli autori.
Fanservice? Potrebbe venire spontaneo pensare che gli showrunner di The Big Bang Theory abbiano voluto assecondare, nelle battute finali dello show, un desiderio dei fan. Tuttavia l'arrivo di un piccolo Hofstadter è stato bersaglio di critiche quasi unanimi e da un lato comprensibili. Su quali basi poggia di preciso la scelta di sovvertire quanto ribadito per intere stagioni (e di nuovo nella dodicesima), ovvero che Penny è in grado di sfoderare un lato amorevole e materno solo con Sheldon?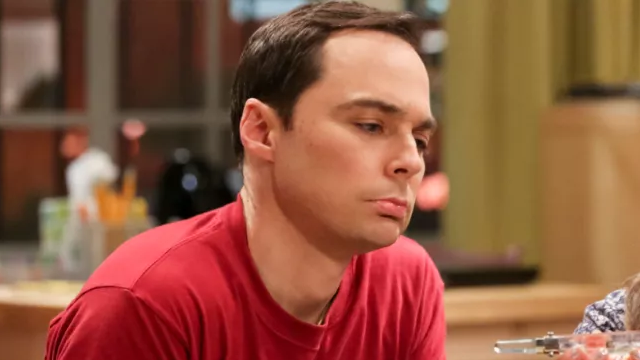 La vita è imprevedibile, è vero. Da un giorno all'altro il destino può rimescolare le carte e mettere tutto in discussione. Ma The Big Bang Theory non è la vita, è uno show e come tale vive delle direzioni imposte dai suoi autori. Se l'intento, come pare evidente, era quello di chiudere la serie con il lieto annuncio, non sarebbe stato più ragionevole costruire a monte della gravidanza di Penny una serie di punti a sostegno della sua evoluzione in tal senso?
L'impressione invece è che la questione sia stata, e qui usiamo un termine tecnico, buttata a casaccio.
Tra tutti i colpi di scena che avremmo potuto vedere, questo è stato superfluo. Parliamo di colpo di scena (sebbene in molti abbiano ventilato l'ipotesi che la storyline di Penny e Leonard sarebbe finita così ben prima dell'uscita dell'ultima stagione) perché la tendenza dei "primi" 23 episodi del finale era quella di ribadire come Penny non avesse intenzione di avere dei figli.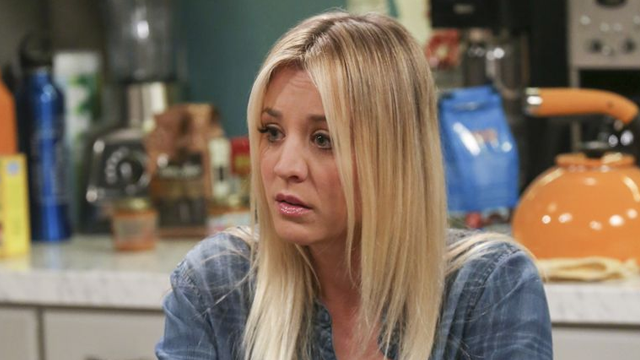 Questo elemento rappresenta da solo tutto ciò che non ha funzionato nell'ultima stagione, che alla luce della decisione di allargare la famiglia Hofstadter avrebbe dovuto prendere un'altra piega sin dalla 12×01.
Avremmo voluto un colpo di coda in The Big Bang Theory 12? Forse sì. Magari l'avvisaglia di qualche gioia per Raj, l'unico personaggio ad essersi evoluto pochissimo durante la serie. O magari il ritorno del padre di Howard (o del fratellastro, piazzato in un episodio dell'ottava stagione e mai più visto). Questo sarebbe stato un risvolto inatteso e forse accolto piacevolmente.
Le scelte autoriali tuttavia hanno preso un'altra direzione.
Nonostante il fatto che in qualche modo si tratti di una direzione campata in aria è innegabile che The Big Bang Theory abbia rappresentato un esempio di show in grado di fare la storia. Con i suoi sketch e i suoi personaggi unici e incredibilmente divertenti è riuscito a creare un universo fatto di citazioni e riferimenti agli episodi (conoscete la storia del brano Sotf Kitty? Ve ne abbiamo parlato in questo articolo). Questo ne fa senza dubbio una serie cult.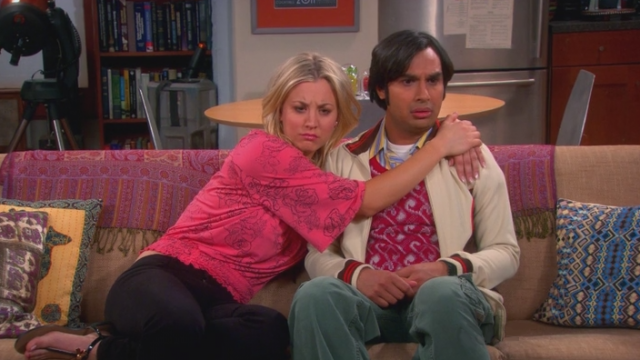 Nell'attesa di scoprire come si piazzerà The Big Bang Theory ai prossimi Emmy Awards, chi vi scrive pensa che ritaglierà dagli episodi della serie tutte le scene in cui Penny afferma di non volere figli, le monterà, e le spedirà a Chuck Lorre in segno di protesta. Se non altro è un gesto degno di una fan di Sheldon Cooper.