Nel mondo delle serie tv le esigenze di produzione sono parecchie. Qualche volta può capitare che, per interpretare un solo personaggio, servano delle controfigure. L'esempio più lampante è quello degli stuntman, che girano le scene più pericolose al posto dei protagonisti. Una cosa simile succede anche nel caso dei "piccoli attori", ovvero bambini troppo giovani per reggere i ritmi delle riprese, per i quali ci si avvale di sostituti. Per esempio, Emma e Ben, i figli di Ross in Friends, sono stati interpretati entrambi da due gemelli.
In questo articolo, però, affronteremo il tema degli attori delle serie tv che hanno deciso di sdoppiarsi e dare volto, da soli, a una coppia di gemelli. Non tutti sono in grado di regalare un'interpretazione credibile ed è anche un lavoro difficile per la troupe, specialmente in fase di montaggio. D'altra parte, il risultato spesso si rivela molto intrigante.
1) Alexandra Chando – The Lying Game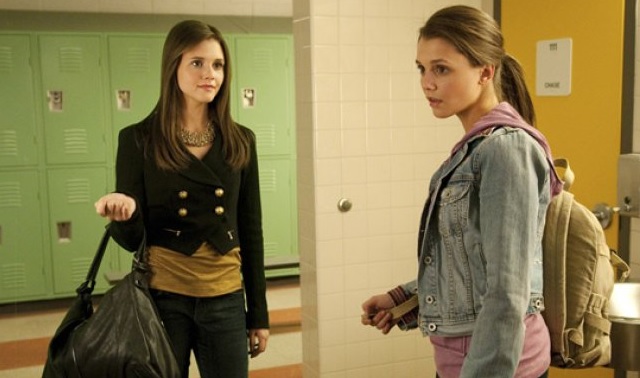 The Lying Game è una serie tv che ha ottenuto successo all'inizio e poi ha subito un enorme calo di ascolti. Per questo motivo è stata cancellata dopo la seconda stagione e, in Italia, la Rai ne ha continuamente modificato la programmazione.
La protagonista è Emma Becker, una ragazza che scopre di avere una sorella gemella (Sutton) e parte alla ricerca della madre naturale. Le due ragazze vivono in contesti opposti, come accade spesso nelle storie in cui si parla di gemelli. Alexandra Chando è l'attrice che dà il volto a entrambi i personaggi. La storia contiene vari colpi di scena e il mancato rinnovo la rende priva di alcune risposte importanti.