Ci sono attori che, una volta raggiunta la fama, non si accontentano e bramano di averne sempre di più. Ce ne sono altri invece che, dopo aver ottenuto il successo, si accorgono di desiderare altro dalla vita e decidono di fare dietrofront. È il caso di Frankie Muniz che – dopo essere diventato noto grazie alla Serie Tv Malcolm in the Middle – ha deciso di abbandonare la recitazione per intraprendere una nuova strada. 
Ma lui non è certo l'unico: ci sono molti divi di Hollywood che hanno rinunciato a tutto per riprendere gli studi, per creare app o per diventare ministri di fede. Del resto la fama non è facile da gestire e non è per nulla bello vivere circondati dai paparazzi.
Ecco tutti gli attori che hanno scelto come Frankie Muniz di metter da parte la recitazione per fare lavori normali!
1) Kevin Jonas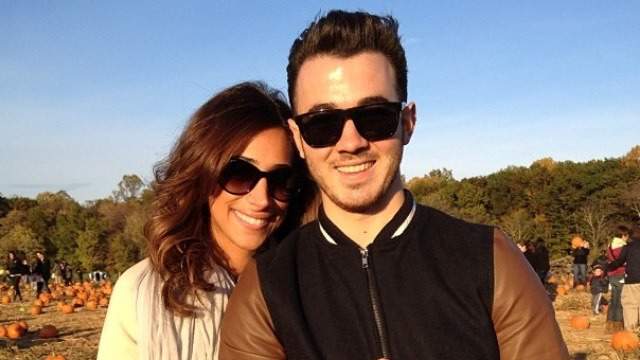 Fino a qualche anno fa, Kevin Jonas era il chitarrista di una delle boy band più amate dalle ragazzine negli anni 2000. I Jonas Brothers hanno pubblicato 7 album e hanno ricevuto anche una nomination ai Grammy Awards. Ma hanno anche recitato per molti anni: prima in Camp Rock e poi in una Serie Tv della Disney a loro dedicata, Jonas.
Ma la storia di questa band è finita il 30 ottobre 2013, quando i Jonas Brothers si sono definitivamente sciolti. Nick ha iniziato una carriera nel cinema mentre Joe ha formato una nuova band, i DNCE. Ma Kevin ha preferito rinunciare alla fama per fare un lavoro normale: ha deciso infatti di dedicarsi al mondo dell'informatica. È diventato il co-CEO della società The BLU Market, ma ha anche fondato la Jonas Werner. Inoltre due anni fa ha creato Yood, un'app che permette di trovare il ristorante più vicino selezionando il tipo di alimento che si desidera mangiare.