5) Marvel's Agents of S.H.I.E.L.D.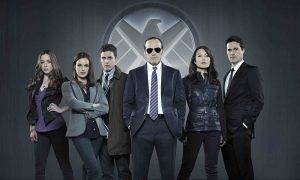 Per tutti quelli che della Marvel non ne hanno mai abbastanza!
Forti del successo di The Avengers del 2012, la Marvel e l'ABC commissionarono al regista del film Joss Whedon un pilot incentrato sulle vicende dell'Organizzazione dello S.H.I.E.L.D. per crearne una Serie Tv. Lo show avrebbe dovuto essere un ipotetico sequel dopo le vicende degli Avengers legate a New York con l'introduzione di molti nuovi personaggi, le cui vicende si sono inserite all'interno delle storyline dei film della Marvel (dal primo The Avengers in poi). Quindi più che un' influenza, possiamo dire che in questo caso il film ha dato il via ad un spin-off, generando a sua volta continui crossover tra show e pellicole. La Serie Tv ha riscosso un buon successo, arrivando a toccare quota quattro Stagioni.
Questo fa si che il nostro caro Phil Coulson sia uno dei primi personaggi dell'universo Marvel ad essere presente sia nel film che nella sua trasposizione al piccolo schermo. Bella promozione Coulson!