# #
A volte gli Emmy e le premiazioni di questo livello riescono a consacrare la carriera di molti attori. Se ci fermiamo a guardarci indietro, ci viene da immaginare che la gran parte di essi abbia ricevuto i riconoscimenti che merita. Poi ci ricordiamo che attrici come Courteney Cox in Friends figurano tra le più ignorate dagli Emmy e strabuzziamo gli occhi.
# #
No, non tutti gli attori hanno ottenuto i premi che meritavano, e per alcuni di essi non riusciamo proprio a trovare una motivazione.
Non solo: alcuni degli attori di questa lista, incredibilmente, non hanno ricevuto neanche una nomination.
1) Reese Witherspoon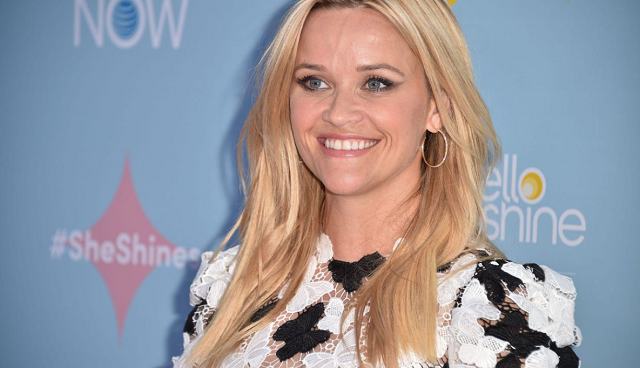 Partiamo con una nomination nostra ma non degli Emmy, fresca fresca.
# #
Lo scorso anno l'attrice aveva lavorato contemporaneamente a tre progetti fantastici tra Big Little Lies, The Morning Show e Little Fires Everywhere.
Eppure Reese Witherspoon si è trovata fuori dalle nomine in tutti e tre i ruoli, rimanendo ancora a zero come nomination totali in carriera per gli Emmy. Un'attrice che ha saputo distinguersi spesso e far valere le proprie qualità sotto molti punti di vista, ma che non ha ancora ricevuto i riconoscimenti meritati.
Speriamo per lei che in futuro questi ruoli possano portarla quantomeno a giocarsi un Emmy.
2) Giancarlo Esposito
C'è veramente poco da dire su Giancarlo Esposito: a partire dal ruolo di Gus Fring in Breaking Bad e Better Call Saul l'attore ci ha mostrato delle capacità recitative incredibili, per poi arrivare ad apparire recentemente anche come Stan Edgar in The Boys e Gideon in The Mandalorian.
Un ruolo in uno show di successo può essere un caso, quattro no.
Il caso è quello con cui i fan stanno cercando di capire da anni come Esposito non abbia mai portato a casa una statuetta degli Emmy, e non c'è veramente una risposta.
Sappiamo però che ha ancora una grande possibilità di riuscirsi data la sesta stagione di Better Call Saul in arrivo, e chi lo sa, magari fra un anno lo potremo escludere da questa lista.
3) Steve Carell
Sei nomination non fanno un premio, non è l'ultima volta che vedremo questo motto. Il ruolo di Michael Scott è valso un'ottima nomea a Steve Carell, portandolo a contendersi la statuetta consecutivamente dal 2006 al 2011.
Calzare i panni di Ricky Gervais per la versione americana della sitcom non deve essere stato affatto facile, ma Steve Carell ci è riuscito. E ci è riuscito alla grande.
Purtroppo per il boss di The Office, forse sarebbe servita una tazza ad attestarlo come miglior attore per convincere definitivamente i giudici. E tra Alec Baldwin per 30 Rock e Jim Parsons per The Big Bang Theory, il parkour di Steve Carell lo ha fatto atterrare sulla poltrona tra il pubblico e nulla più.
4) David Duchovny
Chi non conosce Fox Mulder, incredibile protagonista di X-Files? Di sicuro la premiazione degli Emmy non gli è molto affine a lui, visto che ha ricevuto solo due nomination in tutta la carriera.
L'attore ha segnato un'epoca del genere, con un'interpretazione lunga undici stagioni ma mai riconosciuta fino in fondo. L'agente speciale dell'FBI si è visto soffiare la statuetta in quelle due occasioni da Dennis Franz ed Andre Braugher (che ha appena ricevuto una notizia triste) e in seguito non ha più ricevuto nomination né per X-Files né per Californication.
Un vero peccato per un attore così dedito al suo personaggio ed al suo ruolo, con un'interpretazione indimenticabile, costante e qualitativa.
5) Cillian Murphy
Come ha fatto Cillian Murphy a non venir nominato neanche una volta per una statuetta?
Tante volte in questo articolo ci siamo lamentati delle nomination senza vittoria, ma almeno in quei casi le nomination ci sono state. Qui, invece, la questione è diversa e per fortuna l'assenza è spiegabile, facendo di Cillian Murphy l'unica eccezione in questa lista, talmente altisonante da meritare comunque una menzione: Peaky Blinders, infatti, è una serie destinata primariamente al mercato britannico, e per questo non è nominabile agli Emmy. Un peccato, vista la grande qualità dell'interpretazione dell'attore, ma per il momento la questione è chiusa. Il tempo, tuttavia, sa essere galantuomo, e ci auguriamo possa esserlo anche con lui.
6) Hugh Laurie
Cambiando completamente genere, entriamo in uno degli ospedali più famosi del piccolo schermo. Un bastone da passeggio ed un bel caratterino hanno portato alla longeva interpretazione di Hugh Laurie ben otto nomination alla statuetta, di cui sei nei panni di Gregory House.
Medico burbero, arrogante ed eccentrico ma con una mente brillante ed un incredibile carisma. A partire da quella iniziale nel 2005, per arrivare alle consecutive dal 2007 ed il 2011. Certo, davanti a lui ha vinto un colosso del momento (e forse uno dei migliori ruoli di sempre) ovvero Bryan Cranston in Breaking Bad, ma siamo sicuri che il nostro dottore avrebbe un bel po' da ridire a riguardo.
7) Michael C. Hall
Iniziamo seriamente a pensare che le sei nomination siano una maledizione per gli attori che puntano agli Emmy.
Michael C. Hall, noto per il ruolo di uno dei serial killer più iconici del piccolo schermo, è l'ennesima riprova di quanto esplodere a cavallo della fine anni 2000 ed inizio anni 2010 sia stata una sfortuna enorme per chi lavorava in una serie drama.
Ha anche provato a portarsi la statuetta a casa con due serie diverse: prima Six Feet Under e poi Dexter. E come detto sopra, contemporaneo a Hugh Laurie, si è trovato a rincorrere Bryan Cranston senza possibilità di successo, rimanendo a mani vuote seppur la sua carriera sia tutt'altro che banale.
8) Keri Russell
La fantastica Keri Russell è riuscita ad ottenere ben tre nomination per il suo ruolo di Elizabeth Jennings in The Americans ma nessuna di queste le ha fruttato una statuetta.
L'attrice si è trovata sulle poltrone del pubblico a veder vincere Tatiana Maslany, Elisabeth Moss e Claire Foy. Certo, tre grandissime attrici che hanno avuto una carriera incredibile, e non sono tanto queste sconfitte a lasciarci interdetti.
Quanto più il fatto che la Russell non abbia mai ottenuto una singola nomination per Felicity nel 1998.
9) Courteney Cox
Anche il solo non esser stata nominata per alcun Emmy nel suo ruolo di Monica in Friends dovrebbe essere abbastanza per inserire Courteney Cox in questa lista.
Ma se qualcuno di voi avesse dubbi sul perché riteniamo la sua esclusione immotivata, questi sono gli attori protagonisti o anche solo apparsi in Friends che hanno ottenuto almeno una nomination nella loro carriera: Jennifer Aniston, Lisa Kudrow, Matt LeBlanc, Matthew Perry, David Schwimmer, Christina Applegate, Brad Pitt, Bruce Willis, Susan Sarandon, Tom Selleck, Gary Oldman, Marlo Thomas, Hank Azaria e Danny DeVito.
Sì, praticamente chiunque abbia avuto a che fare con quella serie ha ricevuto almeno una nomination agli Emmy.
Tutti tranne Courteney Cox. Veramente inconcepibile.
10) Angela Lansbury
Se parliamo di persone snobbate agli Emmy, neanche Courteney Cox può competere: il trono femminile, e forse non solo quello, va assolutamente ad Angela Lansbury. La famosissima Jessica Fletcher ci ha riscaldato il cuore con i suoi romanzi e le improvvisate da detective per risolvere l'assassinio di turno.
Secondo voi quante nomination ha ottenuto? Tre? Cinque? Dieci? Quindici? Diciotto.
Ben dodici nomination consecutive nel ruolo della signora Fletcher, più altre sei in varie altre categorie, rendono Angela Lansbury l'attrice più snobbata sempre agli Emmy.
In compenso, come molti altri in classifica, ha fatto incetta di altri premi tra sei Golden Globe e cinque Tony Award senza contare l'Oscar alla carriera.
Perché alla fine si sa, premio o non premio, se hai talento la tua impronta riesci a lasciarla. Se poi il presentatore del premio urla il tuo nome, beh, quello è solo un extra.