Se il mondo delle serie tv ci ha regalato un guilty pleasure insindacabile, è la possibilità di rispondere a una domanda o un dibattito con il semplice utilizzo di una perfetta citazione. Segno distintivo in grado di permettere a un fan seriale di riconoscere un altro affezionato fan seriale, così come di fargli capire (quando il suo interlocutore non afferra il senso dietro alla battuta) di essere solo in un gruppo di discredenti. Sappiamo bene che il dizionario di citazioni memorabili tratte dalle serie tv è davvero gremito, così come sappiamo che in alcuni casi un solo show è stato capace di produrre più di una iconica citazione, capace di far scattare istantaneamente nella testa di un fan il riferimento seriale.
Tuttavia, successo e seguito della serie a parte, il riconoscimento non è così immediato.
Quando però si tratta delle dieci citazioni riportate di seguito è semplicemente impossibile non identificare l'intera serie di provenienza all'istante, specialmente perché la citazione in questione è capace di racchiudere l'intera essenza dello show in poche parole.
1) "L'inverno sta arrivando" – Game of Thrones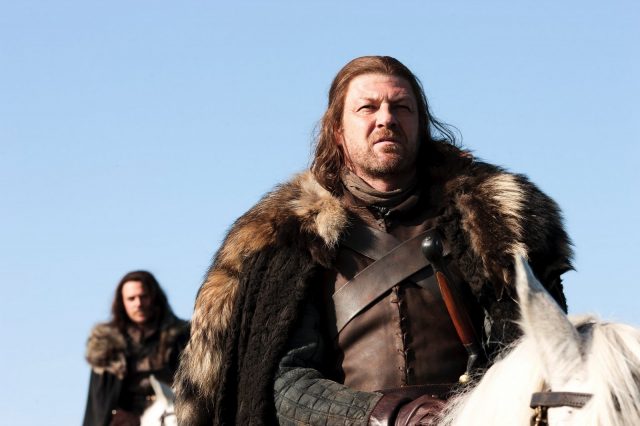 "Un Lannister paga sempre i suoi debiti", "Dracarys", "Tu non sai niente Jon Snow". Certo, certo, ognuna di queste frasi ci ricorda uno o più personaggi che abbiamo conosciuto e amato durante le otto stagioni della celebre serie HBO.
Il motto di casa Stark tuttavia è senza alcun dubbio la citazione più iconica di tutta la serie, ripetuta a più non posso durante lo show e citata in svariate altre serie tv come New Girl o The Big Bang Theory. Game of Thrones si è rivelata una lunga discesa verso gli inferi per molti dei suoi protagonisti, in attesa di aver la loro occasione per distruggere la fantomatica ruota del potere e ristabilire gli equilibri. E la citazione di Ned Stark è quella che più di tutte ha ricordato ai protagonisti della serie che la resa dei conti era alle porte e che il tempo delle grandi battaglie era ormai giunto.
2) "Say my name" – Breaking Bad
Esattamente come Game of Thrones, anche Breaking Bad ha sfornato durante le sue cinque stagioni televisive alcune delle più indimenticabili citazioni usate del panorama seriale. Say my name però, pronunciata con l'inquietante sicurezza che l'alter ego di Walter White vuole incutere nei suoi rivali, è di certo quella che ha reso maggiormente l'evoluzione del protagonista.
La sua mutazione da Walter, l'uomo per bene silenziosamente rassegnato alla sua esistenza, dominata dalla piatta esecuzione dei suoi doveri familiari, alla sua nemesi Heinsenberg, è ben espressa dall'orgoglio che traspare dalla battuta più iconica della quinta stagione dello show.
3) "La verità è là fuori" – X-Files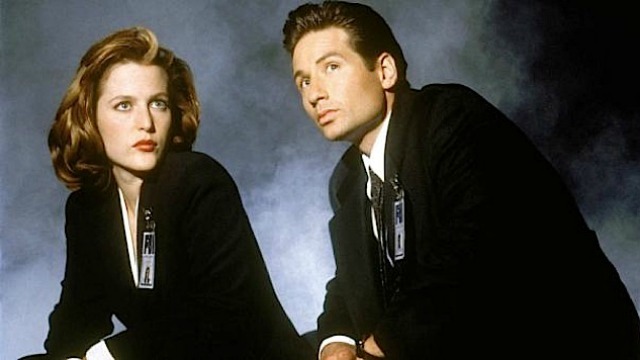 Forse la citazione tratta da una serie tv più iconica degli anni Novanta.
Pronunciata con riverenza dai fedelissimi fan della serie, che hanno seguito le inquietanti avventure degli agenti Mulder e Scully fino agli albori degli anni Duemila. Frase azzeccatissima per rappresentare l'obiettivo dello show, ossia spingere lo spettatore a credere che dietro l'apparente stranezza degli esseri umani ci sia qualcosa di tanto anormale da non poterlo neanche immaginare.
Rapimenti, complotti, esperimenti, insediamenti, tutto in X-Files ci porta a pensare che il mondo che ci circonda sia un guazzabuglio di inganni incomprensibili ed estranei e che sia compito dello spettatore indagare ed interrogarsi sulla vita che ci viene malevolmente nascosta. Costringendoci, appunto, a cercarla là fuori.
4) "Prendi me, scegli me, ama me" – Grey's Anatomy
Sì, lo sappiamo, alcuni fan di Grey's Anatomy staranno protestando gridando "Sei la mia persona" davanti allo schermo del cellullare, sostenendo che sia quella la frase più iconica della serie di Shonda Rhimes. Possibile, certo, ma è nella supplica di Meredith nel quinto episodio della seconda stagione che ritroviamo molto dell'assenza della serie. Uno stancante tentativo di vedere i propri estenuanti sforzi, che essi siano lavorativi o sentimentali, realizzati e soddisfatti.
Quanti fan della serie si sono sentiti incoraggiati e spronati dal coraggio della protagonista a prendere in mano i propri sentimenti e tentare davvero di concretizzarli? Se Derek e Meredith sono la coppia simbolo di Grey's Anatomy, questa citazione è il loro manifesto, quello che racconta di come il loro amore sia stato vissuto a discapito di ogni distacco, pericolo o grande tragedia.
Stesso spirito che infesta ogni episodio dello show di Shonda.
5) "Quello è il mio posto" – The Big Bang Theory
Il personaggio di Sheldon è sicuramente quello che più viene ricordato in The Big Bang Theory, così come le sue esternazioni sociali sono quelle che hanno strappato più risate al pubblico oltre allo schermo.
Ecco perché tra tutte le citazioni possibili tratte dalla serie tv, la frase riportata sopra racchiude bene l'essenza dell'eccentrico e dispotico protagonista.
La prepotenza con cui Sheldon rivendica il suo posto sul divano è la stessa con cui si fa largo nel mondo accademico della scienza, infischiandosene delle sue stranezze e delle sue lacune sociali, forte della consapevolezza del suo talento e della sua competenza scientifica.
6) "Sfida accettata!" – How I Met Your Mother
Ci sono i fan di How I Met Your Mother fieri di esserlo, che ammetteranno di aver pronunciato questa frase almeno una volta nella vita, e tutti gli altri che mentiranno.
Fatto sta che l'iconica citazione di Barney Stinson rappresenta al massimo il fulcro dello show sui cinque amici del MacLaren's Pub: una serie interminabile di episodi divertenti, scaturiti da provocazioni e racconti avvenute attorno al tavolo di un bar.
7) "Ciucciati il calzino" – I Simpson
Il tratto distintivo del cartone più amato dagli adulti, e non solo, è senza dubbio l'irriverenza che papà Matt Groening ha trasmesso alle sue scorrette creature. L'invito di Bart è forse l'espressione massima, insieme all'imprecazione più frequente di Homer, dell'attitudine alla provocazione della famiglia gialla residente in Evergreen Terrace.
Sono 32 stagioni che sentiamo il primogenito dei Simpson pronunciare questa citazione e, pur non avendo un vero senso logico, ne comprendiamo a pieno il significato menefreghista e controcorrente, esattamente come lo sono tutti i cinque membri della famiglia più cult del piccolo schermo.
8) "Mo ce ripigliamm 'tutt 'chell che è o' nuost" – Gomorra
Non importa se non siete fan di Gomorra, questa frase è stata usata e decontestualizzata tante di quelle volte che ne avete intuito la potenza del significato, anche senza l'intonazione datagli da Pietro Savastano. Ottima per racchiudere il senso di rivalsa, onore, guerra e rancore che caratterizza la serie, ambientata in una cupa e riottosissima Napoli.
Tra le citazioni di serie tv di stampo italiano, questa è sicuramente la citazione per eccellenza.
9) "Per ordine dei fottuti Peaky Blinders!" – Peaky Blinders
Tra le citazioni nelle serie tv, questa è quella che in assoluto rappresenta meglio il motto di un'intera famiglia.
Amare i Peaky Blinders ed entusiasmarsi per le loro gesta criminali significa provare un senso di vera soddisfazione quando uno dei protagonisti esclama con ardore l'aforisma del clan.
Impossibile sentire la citazione e non immaginarsi Arthur sbraitarla in faccia a qualche poveretto appena pestato, o pensare alla compianta zia Polly sillabarla con orgoglio mentre esala una nuvola di fumo. Con l'attesissimo ritorno della sesta stagione non possiamo non chiederci (vi ricordate dove eravamo rimasti?) quante altre ingiustizie verranno regolate per ordine di Tommy e dei suoi fottutissimi parenti.
10) "E tu chi sei?" "Chiunque tu vuoi che io sia" – The O.C.
Quanti sospiri ha causato questa citazione? Chi non ha pensato a quanto fosse figo Ryan a rispondere così alla più bella di Newport?
Battuta all'apparenza scontata, ma ad analizzarla più attentamente è in realtà perfetta per descrivere il rapporto tra questi due. Ryan è stato davvero chiunque avesse bisogno che fosse Marissa, togliendola da quel finto mondo perfetto in cui era destinata a sopravvivere, omologandosi senza riserve al resto delle coetanee superficiali che la circondavano.
Sicuramente presente per molti nella lista delle citazioni delle serie tv più rappresentative della propria adolescenza.