Quante volte è capitato che, a lungo andare, anche le migliori serie tv abbiano finito per annoiare a causa di una trama ormai banale o di personaggi non più convincenti? Davvero molte, ne siamo consapevoli. Tuttavia a volte è possibile aggirare questo problema ricorrendo al formato delle serie antologiche a più stagioni (qui trovate le migliori di sempre) o, come nel caso di Black Mirror, a singole puntate autoconclusive. In questo caso può essere più facile tenere l'attenzione degli spettatori sugli episodi, i quali formano spesso un piccolo universo parallelo a quello in cui viviamo e che ci permettono di fare i conti con più mondi contemporaneamente.
In questo articolo prevalgono serie thriller, dalle tinte horror e fantascientifiche, ma non mancano quelle più attuali e moderne, capaci di mostrare che si tratta anche di un formato fresco e innovativo.
Quindi ecco a voi le migliori 10 serie tv con puntate autoconclusive.
11) Masters of Science Fiction
Questa breve serie tv fantascientifica del 2007 è stata trasmessa dalla ABC per un totale di 6 episodi che, purtroppo, non hanno registrato un numero di ascolti soddisfacente. Nato a seguito di Masters of Horror, con cui condivide il format, Masters of Science Fiction è una serie antologica in cui ogni episodio è diretto da un regista affermato e trae spunto dai testi e dai lavori dei più importanti maestri di questo genere.
Inoltre, tutti gli episodi sono stati introdotti dalla voce narrante del grandissimo fisico Stephen Hawking. Nonostante siano passati un po' di anni dalla produzione di questa serie autoconclusiva, se siete appassionati del genere vi consigliamo di darle una possibilità.
Masters of Science Fiction e Black Mirror, del resto, non sono le uniche due serie fantascientifiche in classifica.
10) Masters of Horror
Come accennato poco fa, Masters of Science Fiction riprende il format inaugurato con Masters of Horror, che ha decisamente avuto più successo. Anche qui, gli episodi sono autoconclusivi e, in circa un'ora ciascuno, mettono gli spettatori di fronte a storie horror condite con scene di violenza o di nudo senza filtri. Anche qui, registi famosi e maestri del genere come Guillermo del Toro, John Carpenter e Dario Argento hanno diretto le singole puntate, riuscendo a portare avanti in modo crudo e accattivante questo show per ben due stagioni, andate in onda tra il 2005 e il 2007.
9) Easy
Anche Easy, serie antologica composta da 3 stagioni andate in onda dal 2016 al 2019, ha i suoi punti di forza in un cast importante (di cui fanno parte tra i tanti Orlando Bloom, Zazie Beetz e Dave Franco) e nell'ampio ventaglio di personaggi e situazioni che presenta al pubblico. Una serie fresca e attuale in cui ogni episodio mette a nudo le problematiche presenti in una coppia sposata da anni o i sentimenti contrastanti di un vecchio artista che non riesce più a trovare il proprio posto nel mondo. Tematiche importanti trattate con leggerezza ma mai con superficialità. Easy offre questo e molto altro, in 25 episodi di breve durata, spesso fin troppo sottovalutati.
8) Fear Itself
Andata in onda dal 2008 al 2009, Fear Itself segue il modello del più noto Masters of Horror, offrendo agli spettatori delle scene da brividi in 13 episodi della durata di circa 40 minuti. In questa serie antologica c'è un solo elemento che collega un episodio all'altro, l'ambientazione. Le puntate di Fear Itself sono infatti ambientate a Edmonton, una città del Canada. Anche in questo caso i registi sono esperti del genere horror e, nonostante non si tratti dei nomi più famosi, la serie si è rivelata una piacevole sorpresa, dimostrando ancora una volta come i prodotti antologici possano avere anche dei punti di forza.
7) Room 104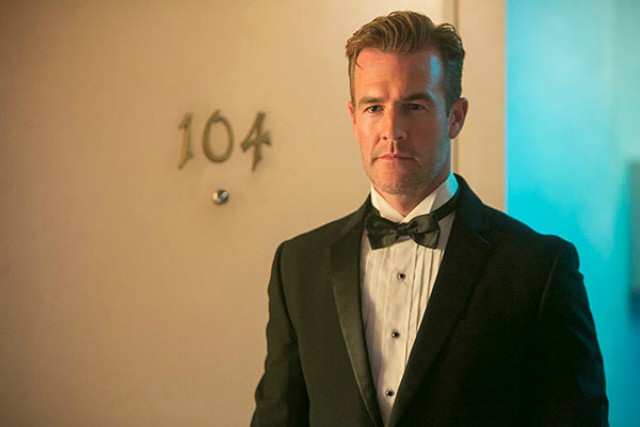 Il genere horror domina in questa classifica e non poteva di certo mancare Room 104, un altro prodotto antologico che tiene col fiato sospeso. Questa serie creata dalla HBO è in attesa della sua quarta stagione e i fan aspettano con ansia di scoprire quali nuovi ospiti si troveranno ad affrontare le proprie paure in notti da incubo, passate nella stanza numero 104 di un comune e malinconico motel newyorkese. Ancora una volta ad accompagnarci è un cast che comprende attori del calibro di James Van Der Beek (lo avevate riconosciuto il caro vecchio Dawson Leery?), Keir Gilchrist o Mae Whitman.
6) The Romanoffs
Una breve serie tv ideata e prodotta da Matthew Weiner (l'ideatore di Mad Men) nel 2018 per Amazon Prime Video, una serie antologica con episodi autoconclusivi in attesa della sua seconda stagione. The Romanoffs potrebbe sembrare una delle tante e comuni serie storiche, ma in realtà al centro delle puntate ci sono persone molto diverse tra loro, accomunate da un solo particolare: l'idea di essere in qualche modo i discendenti di questa antica e importantissima famiglia russa. Certo, non una serie tv ai livelli della creazione più famosa di Weiner, ma sicuramente un passatempo interessante, che potrebbe migliorare ancora con l'arrivo della seconda stagione.
5) Urban Myths
Urban Myths, comedy tutta inglese, è arrivata alla terza stagione senza mai perdere ironia, leggerezza e originalità. Andata in onda per la prima volta nel 2017, questa serie tv antologica concentra ogni episodio su un personaggio famoso e sulle leggende metropolitane nate intorno alla sua figura. Abbiamo ad esempio Joseph Fiennes nei panni di Michael Jackson, Eddie Marsan in quelli di Bob Dylan, il nostro amatissimo Rupert Grint nelle vesti di August, amico di Adolf Hitler, interpretato qui da Iwan Rheon (forse ve lo ricordate come Ramsay Bolton in Game of Thrones). Insomma, non senza polemiche, Urban Myths è stata comunque capace di conquistare gran parte del pubblico.
4) High Maintenance
Al quarto posto abbiamo High Maintenance, serie tv antologica statunitense prodotta dalla HBO e derivata da una webserie andata in onda dal 2012 al 2015. La serie televisiva è composta da 3 stagioni, per un totale di 25 brevi episodi, al cui centro ci sono le storie di moltissimi personaggi, tutti legati tra loro nell'essere clienti dello stesso spacciatore di Brooklyn. Si presenta al pubblico una gran quantità di individui dalle situazioni più disparate, alcune tragiche, altre surreali e paradossali. Persino l'attore Dan Stevens ha apprezzato High Maintenance, definendola come "una brillante collezione di ritratti di personaggi che danno uno spaccato della società newyorkese".
3) Philip K. Dick's Electric Dreams
La fantascienza ha un ruolo fondamentale in questa classifica e Philip K. Dick's Electric Dreams, conosciuta anche solo come Electric Dreams, meritava di essere inserita e salire sul podio. Basata sui racconti di Philip K. Dick, questa serie presenta storie e personaggi differenti in ogni episodio, offrendoci in ben 10 puntate un'ampia gamma di individui e di attori, tra cui nomi famosissimi come quelli di Bryan Cranston, Liam Cunningham, Anna Paquin e Steve Buscemi. Electric Dreams si è rivelata una piacevole scoperta, sia per gli appassionati del genere fantascientifico che per gli amanti del format antologico e non resta che attendere la seconda stagione.
2) The Twilight Zone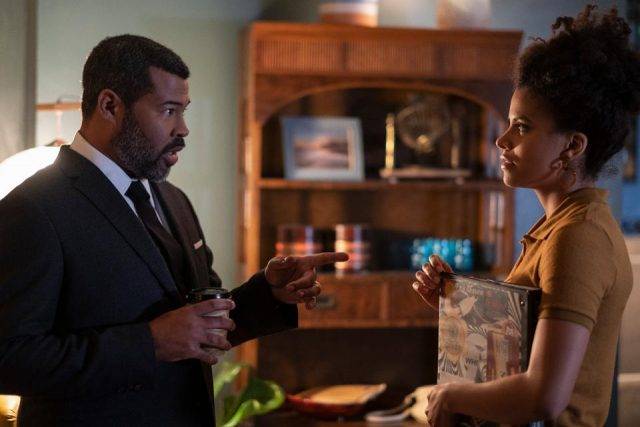 Parliamo in questo caso di una delle serie più longeve di sempre, che è tornata a nuova vita in più occasioni con l'ultimo reboot prodotto nel 2019. The Twilight Zone (Ai Confini della Realtà) è una serie antologica di genere fantascientifico andata in onda per la prima volta addirittura nell'ormai ben lontano 1959, con una produzione di 5 stagioni che è durata fino al 1964 e ha poi proseguito la sua storia con vari reboot. Dell'ultimo, datato 2019, abbiamo già parlato sopra mentre i precedenti sono datati 1985 e 2002. Un cult letteralmente immortale che riesce a rigenerarsi ogni tot di anni.
1) Black Mirror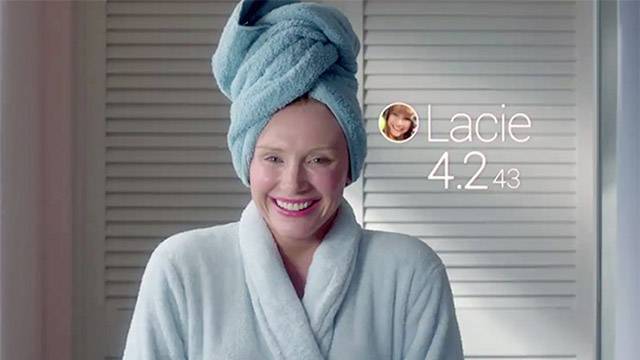 Il primo posto non poteva non spettare a Black Mirror, una serie in onda dal 2011 e composta per ora da 5 stagioni. Ogni episodio di questo prodotto britannico disponibile su Netflix costituisce una storia a sé e ci rivela un lato diverso della natura umana mettendoci di fronte alla domanda: quanto siamo ancora umani? Un'ambientazione futuristica per evidenziare le debolezze dell'uomo e tutti i pro e i contro derivati dalla creazione di nuove tecnologie e di nuovi social media. Nonostante le ultime stagioni non si siano rivelate all'altezza del progetto iniziale, scadendo a volte in banale fan service, Black Mirror si guadagna comunque il primo posto in questa nostra speciale classifica.
E voi, avete visto tutti gli episodi di Black Mirror?