I teen drama non sono solo prom e pom pom: c'è anche sangue, morte e oscurità. L'adolescenza non è mai stata più macabra: pensiamo alla crudezza della scena del suicidio in 13 Reasons Why, o ai grotteschi pensieri di James in The End of the F***ing World. Momenti di buio che costellano le vite degli adolescenti e che queste serie hanno raccontato con dovizia di particolari.
Vediamo quali sono i teen drama più macabri nella storia delle serie tv.
5) The End of the F***ing World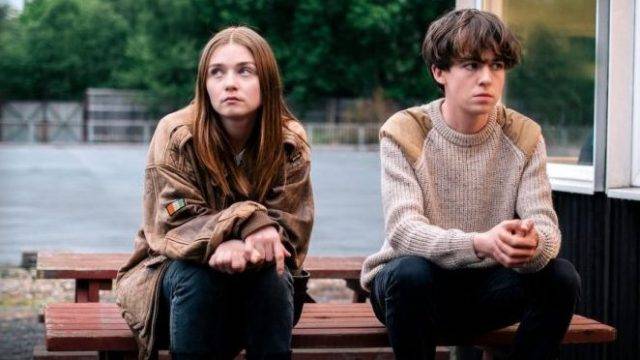 James è un adolescente problematico, a cui manca la madre morta giovane e che non va d'accordo con il padre. Si convince di essere un potenziale serial killer, dal momento che ama uccidere gli animali: tutti noi sappiamo che questo è il primo segnale della psicopatia. La sua fissazione con Alyssa, altra adolescente problematica, lo porterà a vivere un'avventura alla scoperta delle radici del suo trauma, riscoprendosi più umano che bestia. The End of the F***ing World non risparmia linguaggio scurrile, pensieri grotteschi, scene raccapriccianti. I due ragazzi, alla fine, commetteranno davvero un omicidio: sarà proprio quella l'iniziazione alla vita per entrambi e per James la fine delle sue fantasticherie omicide. Ma The End of the F***ing World è anche un teen drama ricco di poesia e ingenuità adolescenziale.
4) Misfits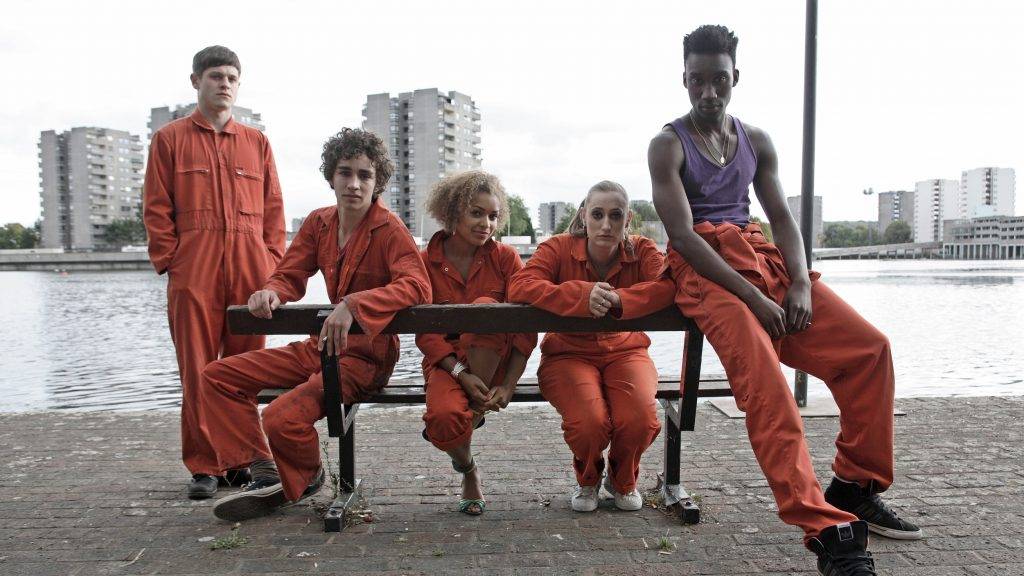 Cinque ragazzi sbandati finiscono a svolgere lavori socialmente utili per piccoli reati e scoprono di aver sviluppato poteri straordinari dopo essere stati colpiti da un fulmine. Quella che, dalle premesse, potrebbe sembrare la classica storia di supereroi strampalati, si dimostra invece un inno alla diversità. Con il solito humor che contraddistingue le serie britanniche, però: le avventure che i ragazzi affronteranno non sarebbero sostenibili per lo spettatore senza qualche momento che allenti la tensione. Basti pensare che la prima stagione di Misfits si conclude con uno dei protagonisti, convinto fino a quel momento di non aver acquisito alcun potere, che scopre invece di essere immortale.
Peccato che lo scopra risvegliandosi dentro la sua bara, seppellito vivo! Se non è macabra questa serie, signori…
3) Buffy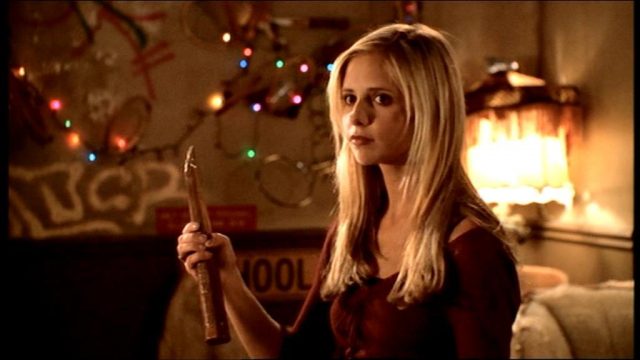 Un'altra che con la morte ci gioca spesso e volentieri, risvegliandosi nella sua tomba, è la piccola Buffy Summers. Vera e propria paladina delle eroine adolescenziali e delle donne forti delle serie tv dei primi anni Duemila, Buffy è ricca di momenti spaventosi e macabri, trattandosi di una serie horror. Abbiamo già menzionato le varie morti e resurrezioni della Cacciatrice, inclusi i suoi risvegli sei metri sotto terra. Buffy incontra spesso personaggi raccapriccianti, di cui i vampiri sono solo la punta dell'iceberg. Pensiamo ai Gentiluomini, demoni cannibali che rubano la voce a coloro che li circondano, apparsi in una delle puntate più inquietanti della storia delle serie tv. Ma anche alla trasformazione di Willow, migliore amica di Buffy, da strega talentuosa a spietata vendicatrice, capace di scuoiare vivo un uomo servendosi solo di un cenno.
Non il solito teen drama, ma un vero e proprio incubo in cui un'adolescente porta su di sé il peso del mondo intero.
2) Skins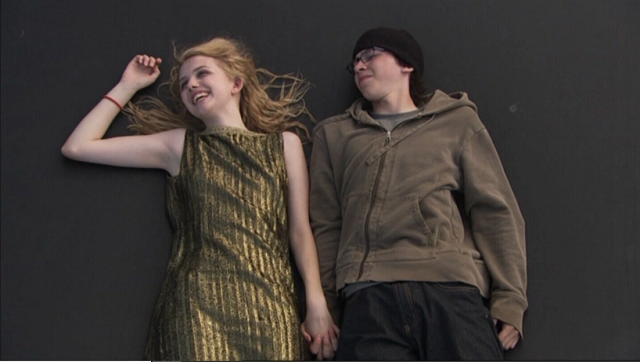 Estremamente realistico, invece, è il dramma che vivono gli adolescenti di Skins, vera e propria pietra miliare del genere teen drama, diventata di culto anche per gli spettatori più adulti. Droga, sesso, abusi, disturbi alimentari, problemi mentali, suicidi e omicidi: il mondo di Skins è un mondo da incubo, in cui i veri mostri sono gli altri. Soprattutto gli adulti, dai quali i protagonisti imparano che è bene fidarsi solo di sé stessi, perché i grandi mentono sempre e in alcuni casi fanno del male. I momenti macabri in questa serie non si contano: scene di overdose, girate con nauseante dovizia di particolari, morti sanguinose o terribilmente solitarie e malinconiche.
Ma anche la pazzia, l'autolesionismo, le violenze: come la spirale di follia che investe il triangolo Effy/Cook/Freddie, portando alla morte di quest'ultimo e in un ospedale psichiatrico Effy.
1) 13 Reasons Why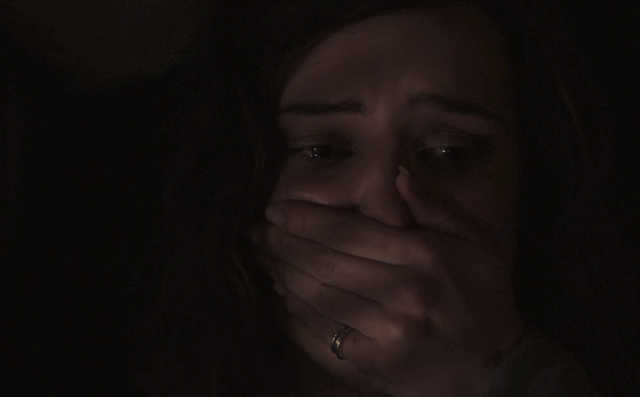 Ma niente potrà mai eguagliare il macabro della scena più contestata degli ultimi anni: quella del suicidio di Hanna Baker in 13 Reasons Why. Talmente cruda, realistica e macabra da essere stata eliminata da Netflix, per scongiurare un'epidemia di emulazioni nei ragazzi più giovani. Ma non c'è solo la morte di Hanna a tingere di nero 13 Reasons Why, forse il teen drama più discusso di sempre: scene di stupro, sevizie crudeli, bullismo, violenza verbale e fisica.
Niente viene nascosto o occultato: o meglio, niente di ciò che può fare male allo spettatore. Il messaggio della serie è che bisogna stracciare il velo di omertà e diventare solidali, per evitare che altri ragazzi facciano la stessa fine dell'infelice ragazzina. Di sicuro 13 Reasons Why non si risparmia, pur di cercare di scuotere lo spettatore dal torpore e indurlo a reagire. Ma forse Netflix ha commesso un errore: togliere il momento che mostra il dolore senza speranza di un adolescente elimina la scena madre e il filo conduttore di tutta la serie.