Una serie tv di successo deve avere una caratteristica fondamentale: un'ottima sceneggiatura. I dialoghi devono essere brillanti, dinamici, intensi, coinvolgenti, emozionanti e spiritosi quando serve. Ci sono show che vengono ricordati proprio perché hanno nelle loro battute uno dei suoi punti di forza. Basti pensare a Buffy o Mr Robot. Quindi che cosa succede quando gli autori hanno l'idea di creare un episodio interamente o parzialmente senza dialoghi verbali? Il disastro sembra inevitabile. Forse nemmeno i produttori stessi ci credono più di tanto.
Raccontare una storia senza dialoghi non è semplice, non si può ricorrere a trucchi. Emerge la bravura degli attori che devono farci capire tutto solo con gesti, sguardi e azioni. Contro tutti i pronostici quegli episodi silenziosi si sono spesso rivelati essere i migliori di quelle determinate serie tv.
In questo pezzo ci sono 5 esempi, partendo proprio dal più recente: Mr Robot.
1) 405 Method Not Allowed (Mr Robot)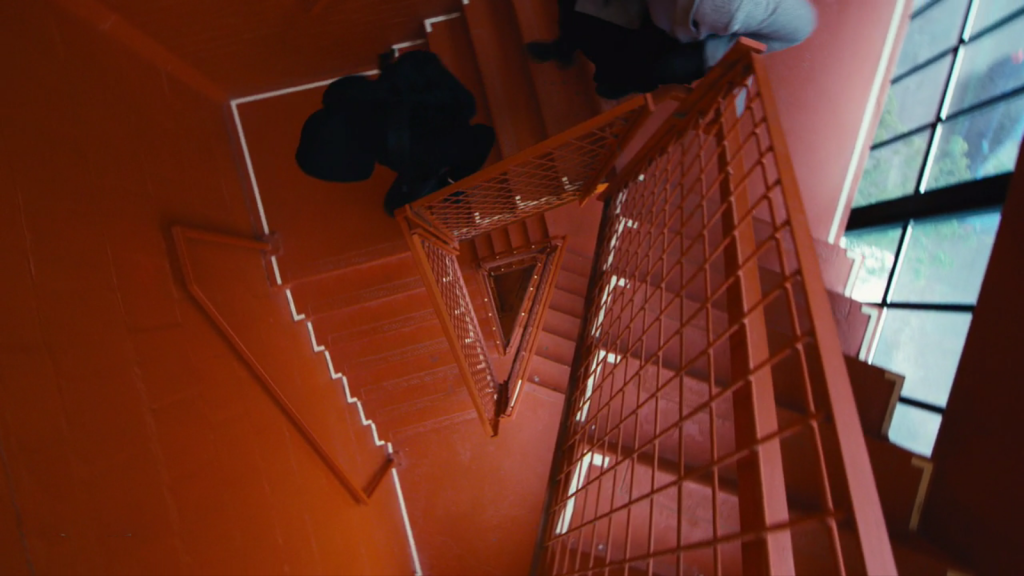 Il quinto episodio della quarta stagione inizia con Darlene che recupera suo fratello e dice: "It's cool, dude, we don't have to talk". E così succede per tutta la puntata. Non c'è motivo per cui Elliot e Darlene non debbano parlare, almeno fino a quando rischiano di essere catturati dalle guardie di sicurezza. Il fatto è che semplicemente non ne hanno bisogno. I personaggi affrontano i conflitti senza dire una parola, attraverso messaggi testuali, sguardi e gesti. I fratelli Alderson fanno irruzione nella Virtual Reality, Price organizza un incontro con il Deus Group, Dominique si occupa di un lavoro per conto della Dark Army e Krista organizza il natale.
Silenziare i personaggi di Mr Robot non è una cosa facile, considerando che lo show si basa molto sui monologhi interiori di Elliot. Sam Esmail – creatore della serie tv – non può contare sulla sua arma vincente, eppure in questo episodio crea una delle narrazioni visive più nitide di Mr Robot. Attinge così a quella tradizione televisiva che non è comune ma, quando viene usata, si rivela sempre memorabile.
2) Hush (Buffy)
Buffy è famosa per i suoi dialoghi brillanti e vivaci. Ecco perché creare un episodio dove per la maggior parte del tempo non si parlava era un azzardo. Joss Whedon però ha vinto la scommessa realizzando in Hush uno degli episodi capolavoro dello show (qui per un approfondimento sulla puntata).
Dei demoni arrivano a Sunnydale e rubano la voce ai cittadini perché è l'unica cosa che li può uccidere. Inoltre, quando vanno ad ammazzare le persone, queste non possono urlare. L'assenza di suono amplifica il terrore derivante da questa situazione. L'idea che qualcosa come loro ci possa attaccare e noi non possiamo chiedere aiuto è raccapricciante.
Eppure questa situazione spiacevole porta i personaggi di Buffy a comunicare davvero perché il linguaggio può essere limitante. Infatti a inizio episodio essi parlano, forse anche troppo, ma non stanno realmente ascoltando. Paradossalmente capiscono che è più facile comunicare senza parole, diventano più onesti gli uni verso gli altri attraverso i gesti, le azioni o un semplice sguardo.
3) Fish Out of Water (BoJack Horseman)
La premessa di questo episodio (qui un approfondimento sulla puntata) è semplice: BoJack, che sta portando avanti una campagna per gli Oscar, deve presenziare a un festival cinematografico sottomarino. Sott'acqua lui non può parlare o almeno è quello che crede lui. In quel mondo subacqueo non è altro che un estraneo, catapultato in una realtà che non comprende e dove non può interagire verbalmente con i suoi abitanti. Di conseguenza, BoJack comunica attraverso i gesti e la mimica in un modo tale che noi empatizziamo con lui. L'intero episodio gioca sulla difficoltà di farsi capire, su quale sia il vero valore di un gesto che può anche essere travisato, sull'impossibilità di relazionarsi con l'altro.
L'assenza di dialoghi amplifica la comunicazione. Se ci fossero non potremmo cogliere appieno quanto il protagonista sia un disadattato, quanto sia sempre pronto all'errore. In Fish out of the Water lo show si rivela per il dramma che è, toccando temi delicati come la paternità, la depressione e l'incomunicabilità con una classe unica.
4) Rm9sbG93ZXJz (X-Files)
Tecnologia e comunicazione sono al centro di questo episodio in cui i dialoghi sono pressoché assenti. Non si parla se non verso uno smartphone, un computer o un robot. Non si comunica più tra esseri umani. Lo vediamo con Mulder e Scully: non si rivolgono parola e le sostituiscono con gesti e tecnologia. Si scattano foto, ridono ai commenti e agli hashtag, si valutano in momenti degni di essere postati sui social. Mulder si lamenta di ciò che ha mangiato, scrive una recensione negativa e non vuole dare la mancia al cameriere-robot. Ed è in quel momento che la tecnologia si ribella al suo creatore.
Questa puntata ci ammonisce sui rischi dell'era moderna, dicendoci che la tecnologia deve aiutare l'uomo, non cambiarlo. È un grido contro la mancanza di comunicazione proprio nell'era della stessa, contro tutti gli inconvenienti a cui ci sottopone la tecnologia.
Sorvegliati, schiacciati da richieste di valutazioni, controllati costantemente dalle tracce lasciate su internet, Mulder e Scully rappresentano tutti noi.
5) Uprising (Switched at Birth)
Switched at Birth è la storia di Bay e Daphne, due adolescenti che scoprono casualmente di essere state scambiate alla nascita. Daphne, inoltre, a causa della meningite avuta a tre anni, è rimasta sorda. Ha così imparato a leggere il labiale e comunicare con la lingua dei segni. Il nono episodio della seconda stagione è particolare: tutti i dialoghi sono espressi attraverso la lingua dei segni, eccetto pochissime battute nella scena iniziale e finale. Già dalla seconda scena vediamo i personaggi parlare attraverso questo linguaggio con ancora il rumore dell'ambiente circostante, dei movimenti e dei respiri degli attori. Successivamente la colonna sonora diventa silenziosa, tranne che per la musica incidentale, fino all'ultima battuta dell'ultima scena.
In poche parole questa puntata non ha audio, solo la musica di sottofondo. Gli attori parlano tramite la L.I.S. per un determinato scopo: far capire alle persone udenti che cosa vuol dire essere sordo in una variante degli episodi silenziosi.