Ci sono serie tv che non riescono ad attecchire ovunque. Ma lì dove nascono e prendono forma diventano veri e propri fenomeni mediatici. Spesso destinati a ridefinire i linguaggi e le dinamiche di un genere. È il caso di Seinfeld, situation comedy andata in onda sulla NBC dal 1989 al 1998, insignita di ben 10 Emmy e 3 Golden Globe ma ben poco considerata dalla tv italiana che si è limitata a distribuirla e trasmetterla soltanto in fasce di programmazione secondaria o su emittenti locali (se dovesse interessarvi, adesso è ritornata su Amazon Prime Video in un pacchetto di straordinari serial vintage).
Per chi non ne avesse mai sentito parlare, la serie racconta le avventure e disavventure di Jerry Seinfeld, stand-up comedian newyorchese, e dei suoi strampalati amici.
Scorretta e sagace, Seinfeld non si è mai proposta di parlare di argomenti alti o di massimi sistemi, ma ha sempre puntato a raccontare la quotidianità nel modo più realistico possibile, proponendone le gioie e i dolori, i momenti chiave e anche le banalità. E lo ha fatto con un'originalità che le ha permesso di distinguersi in modo netto rispetto a tutti gli altri format in giro all'epoca, trasformando anche la più semplice delle situazioni in un aggancio comico straordinario e destinato a rimanere impresso nella memoria dei telespettatori. O, perché no, ad arricchire il loro bagaglio di inner joke perfetti per qualsiasi situazione.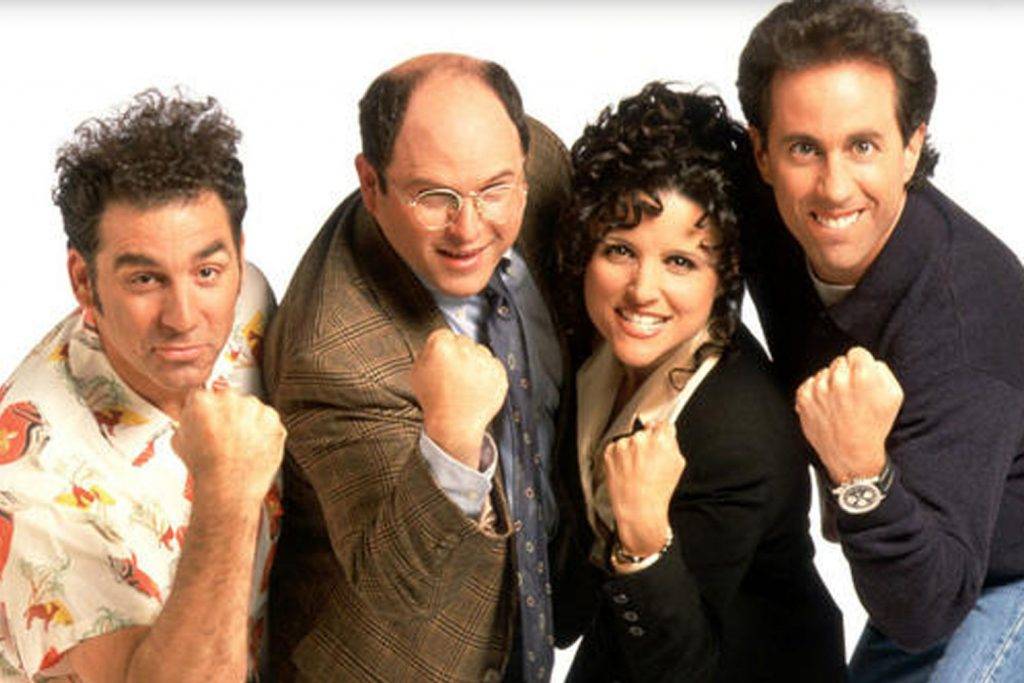 Nonostante il cambio di showrunner e il normale corso di una serie che, di anno in anno, tende a perdere un po' del suo smalto, Seinfeld è riuscita in un modo o nell'altro a mantenere una certa qualità per ben 10 stagioni. Diventando un ottimo trampolino di lancio per i quattro attori di punta che, proprio grazie a quest'avventura, sono riusciti a farsi conoscere e ad avere l'opportunità di misurarsi con show e ruoli completamente agli antipodi da quello che, in tanti, considerano il progenitore di telefilm come Curb Your Enthusiasm, Friends e The Office.
Ma che fine hanno fatto i protagonisti di Seinfeld una volta smesse le vesti e abbandonate le vite di Jerry, Kramer, Elaine e George? Scopriamolo insieme.
JERRY SEINFELD a.k.a JERRY SEINFELD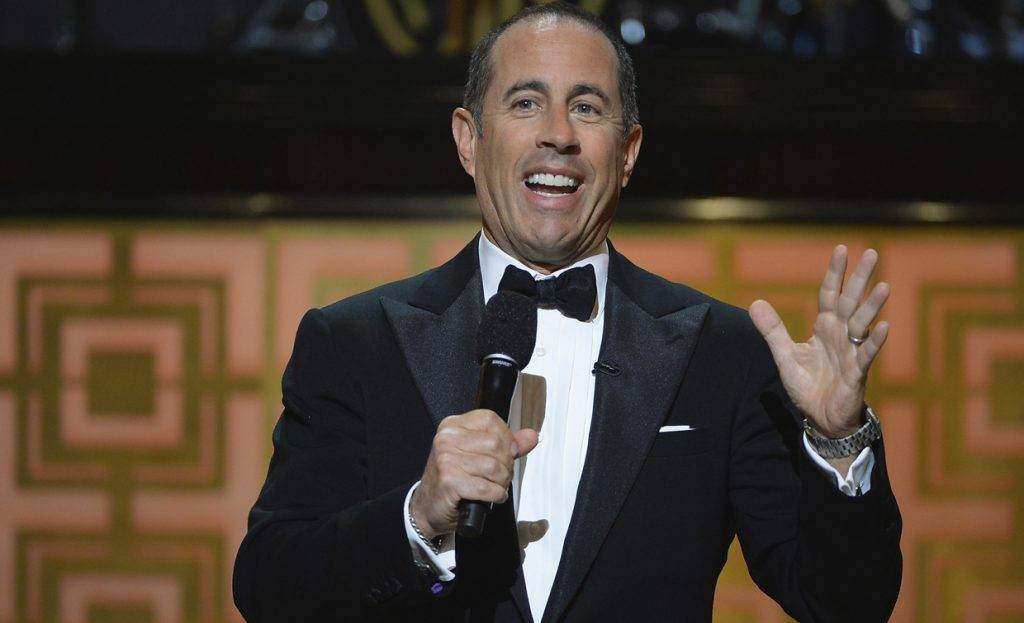 Come nel migliore degli esempi di metatelevisione, infatti, il comico Jerry Seinfeld ha interpretato un personaggio quasi in tutto identico a se stesso. E, dopo la fine della serie, ha scelto di mettere momentaneamente in pausa la recitazione per dedicarsi completamente alla stand-up comedy. Tra una tournée e l'altra ha fatto ridere l'America con le battute dello spettacolo I'm Telling You For the Last Time, fino al ritorno a Hollywood nel 2007 con Bee Movie. Film d'animazione in cui, oltre a curare scrittura e produzione, si è occupato anche di doppiare uno dei personaggi.
Dopo il cartone animato, la sua carriera è rimasta ferma per un po' di tempo: nel 2012 ha lanciato la fortunata webserie Comedians In Cars Getting Coffee, una sorta di Carpool Karaoke in cui l'ospite fa un giro in macchina in compagnia di un comico e dialoga con lui mentre si recano a prendere il caffè. Lo show ha un successo tale che Netflix chiede a Jerry non solo di acquistarlo e scriverne una nuova stagione ma anche di curare due speciali di stand-up comedy indipendenti e assicurarsi che i talenti assoldati lavorassero su programmi d'improvvisazione e non. La sua apparizione più recente risale a poco tempo fa, in un episodio di Huge In France, dove ha interpretato se stesso.
In quanto a vita privata, Jerry ha sposato nel 1998, esattamente alla fine dell'avventura di Seinfeld, Jessica Sklar, con la quale ha avuto una figlia femmina, Sacha, e due maschi, Julian e Shepherd.