Amazon Prime Video sta diventando un concorrente spietato di Netflix grazie alle sue nuove e sempre più numerose serie tv originali e al catalogo che si sta sempre più rimpinguando. Ma non sono solo le serie tv più recenti a far gola agli appassionati: hanno attirato l'attenzione anche vecchi telefilm. Alcuni di questi, che sembravano perfino finiti nel dimenticatoio, sono riemersi dall'oscurità e hanno conquistato così anche le nuove generazioni.
Queste le serie tv vecchie, ma molto intriganti, che stanno spopolando grazie ad Amazon Prime Video!
1) The Office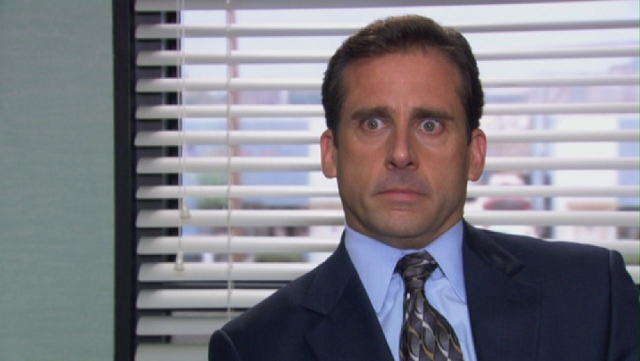 Una serie tv che recentemente ha acquistato considerevole notorietà da quando è stata inserita nel catalogo Prime Video è sicuramente The Office (qui la classifica dei migliori episodi). Come lo stesso titolo anticipa, le vicende si svolgono all'interno di un ufficio dove – come spesso accade – nascono amori, risentimenti e tantissime gag divertenti. La particolarità di questo show comico è che nasce come mockumentary, cioè un finto documentario, sulle giornate lavorative dei protagonisti. Questa scelta ha come effetto non solo la possibilità di vedere una sorta di dietro le quinte, una confessione o un commento che il personaggio in questione fa rivolgendosi alla telecamera. Ma anche un maggiore realismo e verosimiglianza, portando la comicità a un livello superiore.
2) Parks and Recreation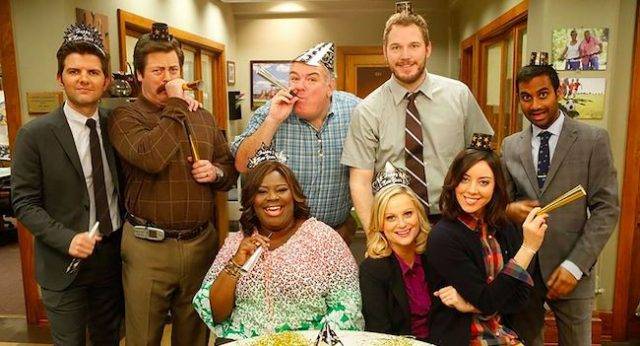 Se vi è piaciuto The Office, altra serie imperdibile è Parks and Recreation, di cui si sta molto parlando di recente. Diversi fan hanno finalmente avuto la possibilità di fare un rewatch di questa comedy e tanti altri hanno scoperto grazie ad Amazon questo piccolo capolavoro. Stavolta non ci troviamo in un ufficio, ma in un altro ambiente di lavoro: nel Dipartimento che si occupa del mantenimento dei parchi pubblici. In un perfetto mix di cinismo e follia, il punto di forza di questa serie tv sono i suoi personaggi. Ognuno ha le proprie precise caratteristiche e, nel corso delle stagioni, si evolve – chi più, chi meno – pur rimanendo sempre fedele a se stesso. E tra questi scalmanati protagonisti c'è anche Chris Pratt… con qualche chiletto in più rispetto a come lo vediamo nel film Guardiani della Galassia.
3) The Shield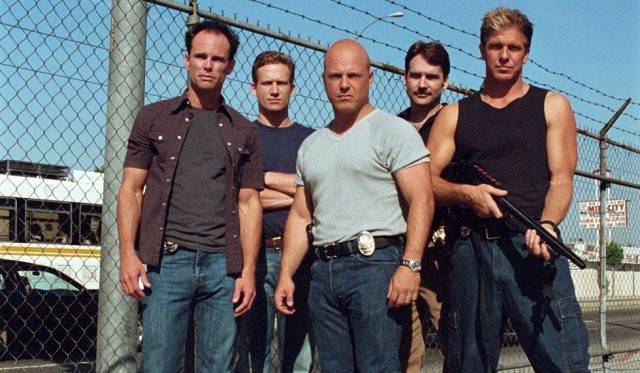 Ricordate Michael Chiklis, l'attore che ha interpretato – tra i tanti – La Cosa nel film Fantastici 4? Ecco, lui è leader carismatico e protagonista di The Shield. Una delle serie più sporche e magnetiche di sempre (qui ve ne parliamo meglio) e sicuramente tra le più adrenaliniche. La trama è basata sulla reale unità anti-bande che – negli anni '90 – fu coinvolta in molteplici casi di corruzione e violenza. Con l'incarico di sedare rivalità tra gang nemiche e di smascherare le attività illegali, questo gruppo di protagonisti dovrà frasi largo con le maniere forti. I problemi si faranno man mano più complessi e intricati, costringendo lo spettatore a rimanere incollato allo schermo per non perdersi neanche un passaggio e portando i protagonisti a prendere decisioni drastiche.
Ne vediamo delle belle su Amazon Prime Video!
4) Seinfeld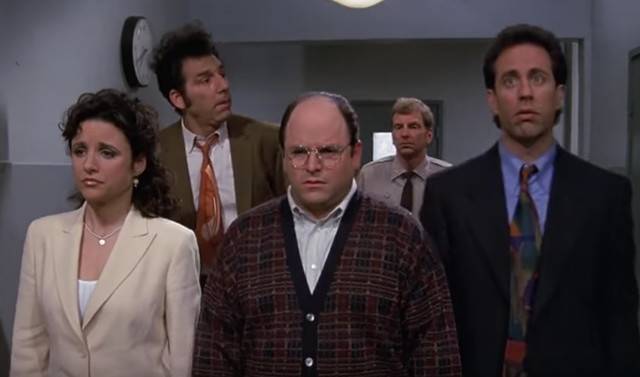 Un'altra chicca tornata di moda solo recentemente è Seinfeld. Se volete respirare quell'aria vintage che caratterizza in particolare le prime stagioni di Friends, questa serie fa al caso vostro. Sit-com vincitrice di numerosissimi Emmy e Golden Globe, si è conclusa nel 1998. La storia si ispira – almeno in parte – all'esperienza del suo creatore, Seinfeld per l'appunto, e si incentra sulla vita di uno stand-up comedian e dei suoi amici alle prese con problemi della realtà quotidiana. I protagonisti vengono resi come personaggi in carne e ossa e risultano essere tutt'altro che positivi in alcuni casi! Hanno difetti, commettono errori e si trovano spesso in situazioni politicamente scorrette. Ma, in fondo, è anche per questo che li adoriamo. È proprio questa la sua forza: la banalità delle situazioni diventano la particolarità della serie.
5) Dawson's Creek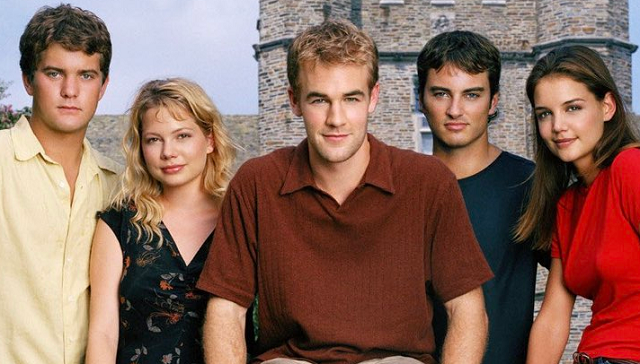 In ultimo, ma non meno importante: Dawson's Creek. Un teen drama che è diventato un cult, ma che è poi stato soppiantato negli anni successivi alla sua conclusione da nuovi prodotti come The OC e Gossip Girl. Grazie a Prime Video ora è possibile rivedere tutte le stagioni e questo ha avuto l'effetto di un vero e proprio ritorno di fiamma! I protagonisti sono adolescenti e amici alle prese con le loro prime esperienze: amori, gelosie, triangoli amorosi e voglia di sperimentare e anche numerose delusioni. Come dimenticare gli episodi introspettivi di un Dawson sofferente? Ma il punto di forza di questa serie è la nostalgia che porta con sé. Chiunque sia cresciuto con questa serie tv non può far a meno di abbandonarsi ai ricordi e di lasciarsi trasportare nella cittadina di Capeside.