Abbiamo visto già molti episodi della seconda stagione di Young Sheldon e dobbiamo ammettere che alcuni sono stati più riusciti di altri. Tuttavia la puntata di questa settimana è stata di gran lunga la migliore della stagione finora. Non solo ci ha raccontato la nascita di una delle numerose passioni di Sheldon, ma ci ha anche indubbiamente divertito. Inoltre le scene di Sheldon e sua nonna inoltre sono state molto dolci e ci hanno fatto capire perché lui amasse tanto la sua Meemaw.
Ma cosa è successo in questo nuovo episodio di Young Sheldon intitolato An 8-Bit Princess and a Flat Tire Genius?
In questa nuova puntata il nostro piccolo genietto ha trovato una nuova passione, i videogiochi. La nonna infatti, avendo vinto al bowling una console, ha deciso di regalarla al suo nipotino. Sheldon però non è stato particolarmente entusiasta di questo dono, ritenendo che quei passatempi fossero troppo infantili per la sua mente e preferendo focalizzare la sua attenzione su attività più stimolanti. Dato che non è riuscita a convincerlo, Connie ha deciso di tenersi la console per giocarci. Sheldon però prima ha ritenuto opportuno leggerle tutte le istruzioni e i manuali che erano presenti nella scatola anche i più inutili.
Alla fine il piccolo genietto ha provato a fare una partita, ma non è riuscito a sconfiggere nessun mostro. Connie invece ha dato prova, contro ogni previsione, di essere molto brava a giocare a quel videogame.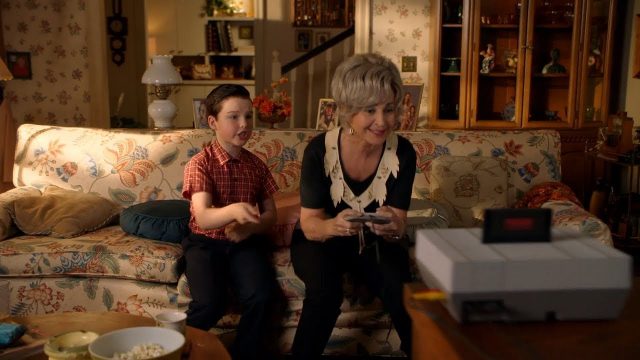 Sheldon e sua nonna si sono appassionati a quel gioco e hanno cominciato a formare una grande squadra: mentre il ragazzino si occupava di risolvere gli enigmi, Connie invece uccideva i mostri. I due sono presto stati così presi da quel videogame da dedicare a quello ogni energia e ogni momento libero. In questo episodio di Young Sheldon li abbiamo infatti visti sgattaiolare via con la cena preparata da Mary e portarla a casa di Connie per poter giocare ancora insieme a ora di cena. La mamma di Sheldon ha dovuto infatti trascinare suo figlio lontano da quel videogioco perché andasse a dormire.
Ma il ragazzino non smetteva di pensare a quel gioco nemmeno di notte, quando sognava le possibili soluzioni agli enigmi del videogame.
E dopo aver chiamato la sua Meemaw per rivelarle la soluzione ha scoperto che l'aveva tradito e che stava giocando senza di lui. Per questo l'ha rimproverata e le ha fatto promettere di non farlo più. Quando dunque il giorno successivo la nonna desiderava continuare a giocare e non voleva aspettare che suo nipote uscisse da scuola, ha deciso di andare a prenderlo prima per portarlo a casa sua e affrontare insieme la fine del gioco.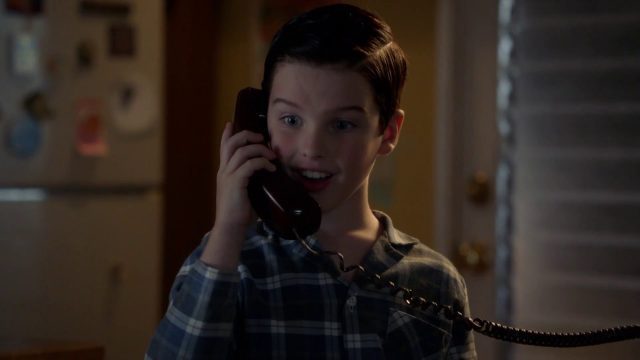 Arrivati all'ultimo livello, Connie ha deciso di dare fiducia al nipotino e affidargli il joystick. Sheldon quindi si è impegnato per ripagare la fiducia che gli era stata data. Così è riuscito a sconfiggere l'ultimo nemico del gioco, salvando la principessa. Dopo aver festeggiato insieme la vittoria, Sheldon e sua nonna si sono sentiti persi e tristi all'idea di dover tornare alle loro vite senza poter più giocare insieme. Hanno quindi deciso di andare in un negozio di elettronica per andare a comprare un nuovo videogioco. Abbiamo quindi scoperto che proprio grazie a sua nonna Sheldon si è appassionato ai videogiochi.
Dopo quella sera ho combattuto contro orchi, zombi, nazisti, nazisti zombie e persino un dinosauro su un go-kart, ho suonato "Hot for teacher" di Van Halen su una chitarra di plastica senza corde ma niente mi ha più emozionato come la prima avventura giocata insieme a mia nonna.
Ma il piccolo genietto di casa non è stato l'unico protagonista di questa puntata di Young Sheldon! Anche Georgie ha scoperto il suo talento segreto.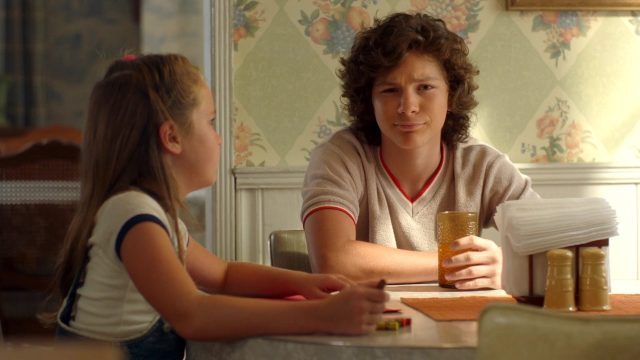 Il ragazzo ha accompagnato suo padre dal meccanico e, mentre aspettavano che il signor Hershel Sparks aggiustasse la loro auto, ha dato a lui alcuni suggerimenti. George ha quindi scoperto che suo figlio nutriva una grande passione per la meccanica.
Il meccanico lo ha lodato più volte e alla fine gli ha quindi chiesto di lavorare da lui per qualche ora ogni pomeriggio. Georgie è stato entusiasta dell'offerta e ha chiesto ai genitori il permesso per poter lavorare. Mary, nonostante temesse che questo potesse distrarlo dallo studio, ha acconsentito a patto che il ragazzo non facesse scendere la sua media scolastica.
Tuttavia Georgie si è appassionato tanto al lavoro in officina da cominciare a preferirlo al football. In questo modo però ha finito per deludere George che non ha appoggiato la sua scelta di rinunciare agli allenamenti. L'uomo ha cambiato idea quando ha scoperto dal signor Hershel il grande talento di suo figlio: era bravissimo a trovare il buco nelle gomme in pochi secondi. L'ultima scena dell'episodio in cui c'è stata una parodia dell'iconica scena di Ghost ci ha fatto ridere a crepapelle. Tra l'altro bisogna dire che il signor Hershel ci aveva visto lungo: come abbiamo visto in The Big Bang Theory (scopri qui 12 assurdi segreti di questa sitcom) Georgie è riuscito a realizzare il suo sogno aprendo una catena di negozi di pneumatici chiamata Doctor Tire.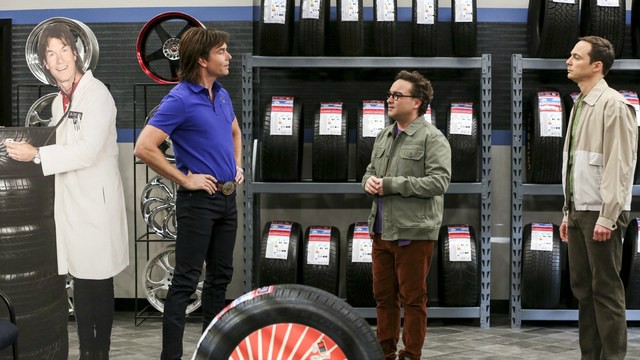 Questa insomma è stata la più riuscita puntata di questa stagione di Young Sheldon!
Non solo è stata molto divertente, ma ci ha anche fatto capire qualcosa di più riguardo il protagonista di The Big Bang Theory. È stato molto tenero vederlo trascorrere del tempo insieme a sua nonna, festeggiando per ogni mostro sconfitto e per tutti i livelli superati.
Ho molto apprezzato anche il fatto che sia stato dedicato spazio al talento di Georgie, personaggio decisamente sottovalutato. A volte dimentichiamo che il vero scopo di questo spin-off è mostrarci l'origine delle passioni dei personaggi che più abbiamo amato.
Questa volta lo show ha fatto centro ed è riuscito nell'intento. Siamo curiosi ora di vedere il crossover tra Young Sheldon e la serie madre che sarà trasmesso il prossimo mese (scopri qui tutti i dettagli di questo progetto).