Young Sheldon, lo spin-off di The Big Bang Theory (leggi qui 12 segreti assurdi di questa sitcom), ci sta regalando ogni settimana una puntata divertente e godibile e lo ha fatto anche questa volta. Il settimo episodio è stato infatti ricco di spunti di riflessione e di momenti esilaranti.
Inoltre è stata anche una buona opportunità per George di mostrare quanto anche lui sappia strappare più di una risata. Ma quello che ho apprezzato maggiormente è stato il fatto che questa puntata non abbia avuto un solo protagonista. Le varie sequenze non si sono concentrate solo su Sheldon e su Paige, ma anche su Connie e George.
In questo nuovo episodio di Young Sheldon, intitolato Carbon Dating and a Stuffed Raccoon, ne abbiamo visto proprio delle belle!
Il piccolo Sheldon ha sempre avuto una grande passione per i musei e stavolta, pur di accontentarlo, il padre lo ha accompagnato al Museo di Scienze Naturali del Texas per permettergli di assistere a una conferenza sulla datazione del carbonio. L'uomo lo ha portato alla conferenza e lo ha lasciato lì chiedendogli di non allontanarsi.
Qui però il ragazzino ha incontrato Paige, l'irritante ragazza che aveva conosciuto al corso del professor Sturgis. Anche lei era stata portata lì dai suoi genitori per accrescere la sua cultura sui fossili.
Paige però si era già abbondantemente documentata sull'argomento e ne ha dato mostra, ferendo l'ego del povero Sheldon.
Dato che sapeva già tutto, la ragazzina ha cominciato ad annoiarsi a metà conferenza e ha proposto al suo amico di allontanarsi per andare a fare un giro nel museo. Il ragazzino all'inizio si è rifiutato, non volendo venir meno alla promessa fatta a suo padre. Tuttavia, quando Paige lo ha preso in giro per il suo atteggiamento immaturo, Sheldon ha capito che doveva assolutamente dimostrarle che non era un bambino e quindi l'ha seguita.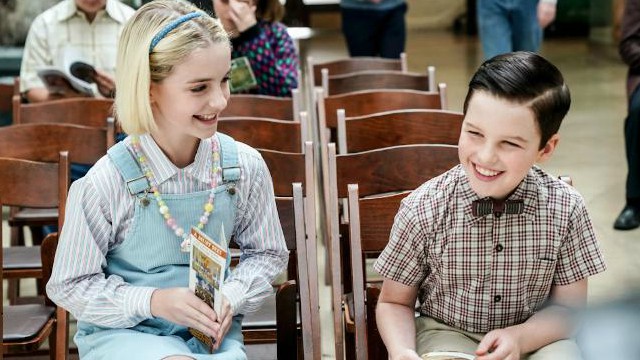 Dopo aver visitato le sale del museo e aver parlato delle loro idee riguardo la possibile estinzione degli esseri umani, sono sgattaiolati dentro una mostra chiusa al pubblico. Si sono seduti accanto alle statue che rappresentavano gli uomini primitivi e hanno cominciato a confrontarsi sulle loro famiglie. Paige ha confessato a Sheldon di essere molto preoccupata che i suoi genitori potessero divorziare a causa sua. Il piccolo ragazzino invece le ha parlato delle sue cene di famiglia e le ha rivelato il segreto che impediva ai suoi genitori di litigare continuamente.
George infatti aveva confessato a suo figlio, mentre si dirigevano al museo, che sia lui che Mary preferivano non parlare delle cose su cui non erano d'accordo per evitare di avere degli scontri.
Durante questa conversazione tra i due, Sheldon ha anche affermato che sicuramente non si sarebbe mai sposato. Noi fan di The Big Bang Theory sappiamo però che alla fine cambierà i suoi piani dopo aver incontrato la simpatica Amy (leggi qui 10 motivi per amare la dolce neurobiologa).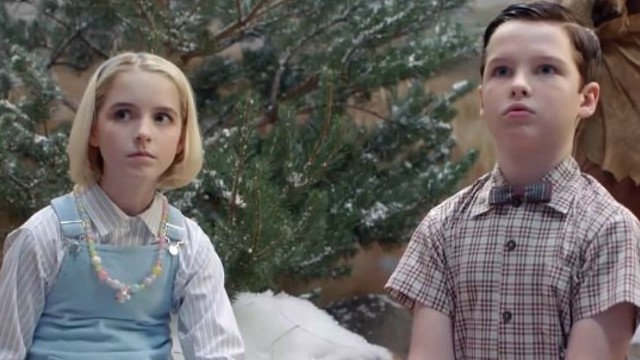 I due ragazzini però sono stati beccati dalla sicurezza del museo: due agenti li hanno portati via da lì e hanno telefonato ai loro genitori. Neanche George ha trascorso una giornata molto gradevole. L'uomo aveva programmato di guardarsi la partita tranquillamente in un bar, divorando gustose alette di pollo, ma a rovinare i suoi piani sono stati i genitori di Paige. A turno, prima Linda e poi Barry si sono seduti allo stesso tavolo di George e hanno cominciato a raccontare al povero malcapitato i loro problemi matrimoniali. L'uomo non è quindi riuscito a godersi il football in santa pace e ha dovuto cercare di consolare quei due disperati coniugi.
Ma mentre Sheldon e George erano al museo, cosa stava facendo il resto della famiglia Cooper in questo episodio di Young Sheldon?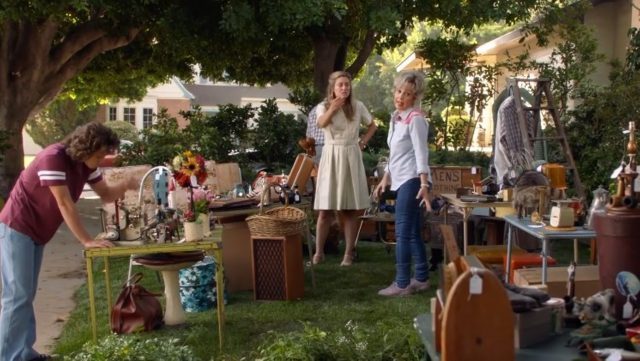 Mary e i suoi figli hanno aiutato la nonnina a organizzare un mercatino delle pulci dove la donna potesse vendere delle vecchie cianfrusaglie che occupavano il suo garage.
Oltre agli oggetti inutili, Connie ha messo in vendita anche i vecchi vestiti e le altre cose appartenute al suo defunto marito. Mary si è molto dispiaciuta della sua scelta, ma Connie le ha detto che per lei non erano altro che oggetti privi di significato.
Tuttavia quando ha visto John Sturgis indossare un vecchio cappotto che era appartenuto al deceduto consorte, questo le ha fatto uno strano effetto. L'uomo allora è andato a chiederle scusa e hanno brevemente parlato del nonno di Sheldon. Ma questa è stata una grande giornata anche per Missy e Georgie: i due hanno imparato una grande lezione su cosa sia la contrattazione.
Insomma questa è stata una puntata interessante e ben strutturata che ci ha fatto ridere in più di una scena.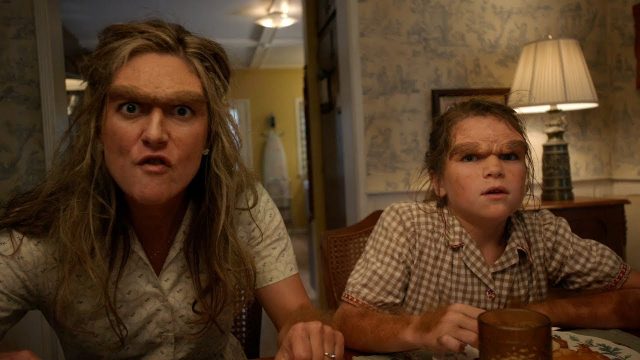 Ho molto apprezzato il parallelismo tra George e il piccolo Sheldon che sono stati entrambi disturbati dall'invadenza di Paige e dei suoi genitori. Questo episodio ci ha mostrato che alla fine il protagonista di Young Sheldon non è tanto diverso da suo padre e che nessuno dei due ama essere disturbato, quando è intento a fare qualcosa che ama. Particolarmente gradito è stato anche il ritorno della geniale e carina nemica di Sheldon! La coppia Sheldon-Paige funziona alla grande ed è molto interessante vedere il protagonista interagire con qualcuno così simile a lui. Inoltre vederli infrangere le regole è stato assolutamente divertente! Tra l'altro la piccola attrice che recita questo ruolo, Mckenna Grace, è adorabile.
Molto interessanti anche le scene dedicate a Costance e al professor John Sturgis, che tra l'altro sono davvero tenerissimi. Spero che tornino a parlare del nonno di Sheldon: vorrei davvero sapere qualcosa in più su di lui.
Il personaggio di Missy è sempre esilarante: funziona in coppia con chiunque e pur avendo poche battute lascia sempre il segno. La serie conferma ancora una volta di avere qualcosa da dire e di saperlo fare alla perfezione.