In una Serie Tv non tutti gli episodi possono essere dei capolavori ed è inevitabile che prima o poi capiti di vedere un episodio che non sia allo stesso livello degli altri. L'episodio di questa settimana di Young Sheldon A Solar Calculator, a Game Ball, and a Cheerleader's Bosom non mi ha convinto come gli altri.
In questo nuovo episodio "Young Sheldon" mette infatti da parte le riflessioni e punta solo a divertire mostrandoci la strana connessione tra Sheldon e il football.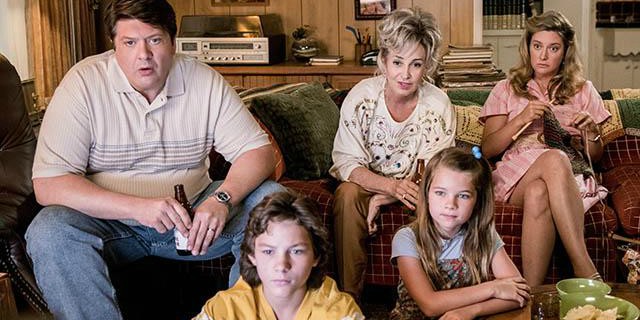 Come dice Sheldon, in Texas, la santissima Trinità è rappresentata da Dio, dal football e dal barbecue. Non per forza in quest'ordine. E questo episodio è dedicato proprio al football. Mentre la famiglia è riunita in salotto per guardare la partita di football, il piccolo Sheldon sta leggendo un libro. Dato che tutta la famiglia Cooper esorta i giocatori a effettuare un punto, Sheldon dimostra loro che non è affatto la mossa giusta da fare e lo illustra attraverso la statistica. George non dà molto credito alle parole del figlio anche perché dopotutto Sheldon non è per nulla ferrato sugli sport. Tuttavia alla fine le previsioni di Sheldon si rivelano esatte e George decide di seguire le direttive del figlio anche per allenare la sua squadra del liceo.
Contrariamente ai pronostici la squadra allenata da George Cooper vince la partita proprio grazie al piccolo Sheldon. Così George e Mary portano a Sheldon la palla con cui hanno vinto la partita per ringraziarlo dei suoi consigli. Il ragazzino però non ha mostrato la gratitudine che loro si aspettavano e si è rifiutato di toccare la palla fin quando non l'hanno pulita.
A scuola si è diffusa la notizia che è stato Sheldon (leggi qui 10 motivi per amarlo) a permettere la vittoria della squadra della scuola e il ragazzino è diventato molto popolare tra i ragazzi del suo liceo. Se questo avrebbe reso felice chiunque, ha invece irritato molto il piccolo Sheldon che, odiando il contatto fisico, non ha per nulla apprezzato tutte quelle manifestazioni di affetto non richieste.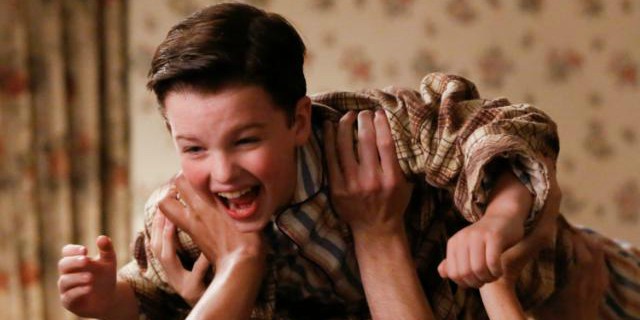 Al contrario del piccolo Cooper invece il suo amico Tam ha cominciato a sfruttare la popolarità di Sheldon per ottenere inviti alle feste e per avere successo con le ragazze. Anche la nonna del piccolo ha cominciato a sfruttare il nipote: gli ha chiesto infatti di calcolare statisticamente quale squadra avesse più probabilità di vincere per poter scommettere sulla sua vittoria e ottenere tanto denaro. Sheldon non ha ottenuto solo inconvenienti dal suo talento per la statistica, ma è riuscito anche a rafforzare il suo rapporto con suo padre. George infatti ha cominciato a fare tanti regali a quel suo figliolo tanto intelligente e a trascorrere molto più tempo con lui, finendo però trascurare il primogenito Georgie.
È stata molto divertente la scena del party a cui Sheldon è stato costretto a partecipare per far entrare il suo amico Tam. Mentre Sheldon veniva lanciato per aria dai ragazzi della scuola e Tam tentava di rimorchiare le ragazze con imbarazzanti tattiche di rimorchio, la dolce Missy con il suo tutù da ballerina ballava in mezzo alla sala da ballo insieme ai ragazzi noncurante del loro giudizio.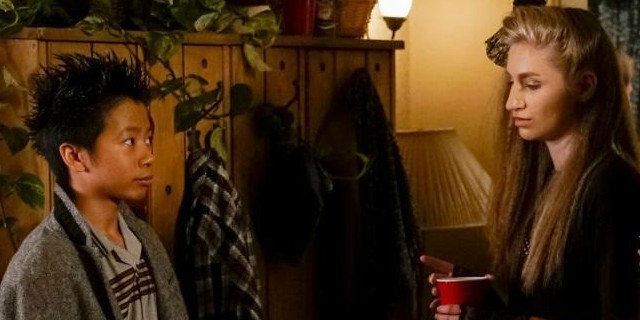 Dato che Sheldon veniva pressato sia da sua nonna che da suo padre che lo occupavano tanto da non permettergli di studiare, la sua media scolastica è scesa e ad un compito ha preso B-.
Questo risultato ha fatto preoccupare tanto Sheldon che il ragazzo ha deciso di fare l'unica cosa che era in suo potere per liberarsi di queste seccature: fare la spia. Ha raccontato a sua madre della festa a cui ha partecipato senza chiederle il permesso, del brutto voto preso a scuola, delle pressioni che riceveva dal padre e dalla nonna. Mary Cooper ha fatto una lavata di capo a tutti i colpevoli e ha permesso a Sheldon di tornare alla sua vita di sempre. In casa gli equilibri sono stati ristabiliti e George ha ripreso a dedicarsi al suo primogenito.
Se l'episodio della settimana scorsa di "The Big Bang Theory" è stato superiore agli altri  (leggi qui la recensione di questo episodio) un destino diverso invece è toccato allo spin-off.
Come ho anticipato già all'inizio, ho trovato questo quinto episodio di "Young Sheldon" meno brillante del solito!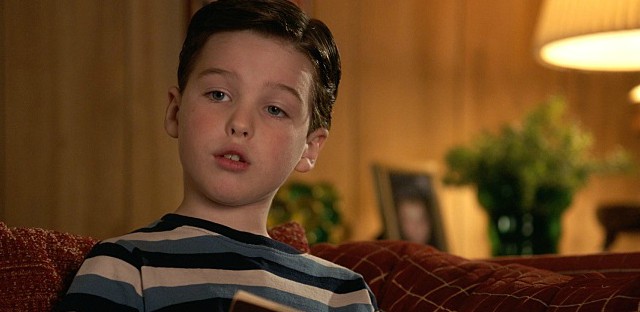 Questo episodio ci ha fatto ridere grazie a una serie di scene ben costruite e grazie a due personaggi in particolare, Missy e la dolce e irriverente Meemaw. Devo ammettere il mio errore nell'aver sottovalutato la piccola sorellina di Sheldon che si sta mostrando non solo capace di fare battutine pungenti, ma anche di far ridere in alcune scene esilaranti. Un personaggio che trovo invece totalmente anonimo è quello di Georgie Cooper: eternamente arrabbiato con il mondo, sempre apatico e svogliato.
È l'unico che non ha nessun rapporto con suo fratello e che non mostra per lui alcun tipo di affetto, ma prova solo gelosia nei suoi confronti. Un altro personaggio negativo è quello del padre George che si accorge del figlio minore solo quando può sfruttarlo. Questo è proprio un gran peccato perché il primo episodio mi aveva fatto sperare in qualcosa di diverso in tal senso.
La nonna si riconferma un personaggio irriverente e divertente, ma temo che l'impegno degli sceneggiatori nel renderla a tutti i costi una donna sopra le righe potrebbe rischiare di stravolgere questo personaggio. Mi chiedo infatti come Sheldon potesse adorare e idolatrare tanto una donna così piena di difetti e francamente ho trovato esagerato appiopparle anche il vizio del gioco. Il personaggio di Sheldon continua a essere ricostruito con successo: la mimica facciale di Iain Armitage è straordinaria e anche i suoi movimenti ricordano il celebre personaggio di The Big Bang Theory.
Insomma questo quinto episodio, sebbene sia stato divertente, mi è perso un po' più debole degli altri. Se è vero che la comicità stavolta si è basata stavolta su gag meno brillanti e sebbene in questo modo abbia perso quelli elementi che rendevano "Young Sheldon" una spanna sopra le altre comedy, questo non cambia il nostro giudizio complessivo sull'intera Serie Tv che resta un riuscito spin-off.