# #
Se siete sopravvissuti al mid season finale di How To Get Away With Murder, complimenti! Perchè io credo di non stare tanto bene …
Dopo la fine della 3×09 di How to Get Away with Murder, io sto così
# #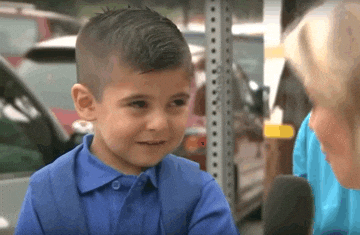 Allora, da dove cominciamo?
# #
Bene, prima di tutto dal dirvi che questo articolo può contenere spoiler, quindi, se non siete al passo con la programmazione americana o non avete ancora visto la 3×09, girate al largo! Altrimenti, poi, non lamentatevi.
Adesso, superati i convenevoli passiamo a parlare della puntata.
In questo nuovo episodio di How To Get Away With Murder ritroviamo Frank, Bonnie e Annalise esattamente dove li avevamo lasciati: sommersi in una valle di lacrime manco fossimo ad una puntata di C'è Posta Per te … solo che in questo caso, invece di aprire la busta, ad aprirsi saranno le porte dell'obitorio.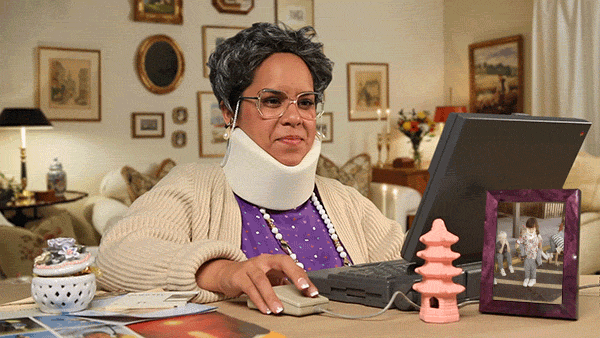 Ad ogni modo, mentre assistevo alla scena non ho potuto fare a meno di pensare ad una cosa. Alle lacrime di disperazione di Bonnie e Annalise ci siamo ormai abituate, ma Frank?
È forse come Sansone? Tagliare barba e capelli ha forse significato perdere fascino e personalità?
Forse questo lo scopriremo a gennaio, quando How To Get Away With Murder riprenderà la programmazione.
Intanto, dopo l'ultima puntata andata in onda, siamo in grado di rispondere con sicurezza ad un altro fatto che spesso attanaglia le menti di tutti, e cioè: quando una donna psicopatica ha dei dubbi sul suo uomo, nel 90% dei casi, ha ragione!
E la tresca tra Barbie California e Nate Mastro Lindo  non fa che confermare questa cosa!
Il bel procuratore, infatti, ha lavorato tutto il tempo per incastrare Annalise, e questo episodio altro non è stato che un susseguirsi di fatti e avvenimenti che ci hanno portato a poter confermare con sicurezza tutto questo.
Si è vero, c'è stata l'entrata in campo della mamma di Michela, il ritorno di Mary J. Blige nei panni di Concetta la parrucchiera perfetta, la lite tra Annalise e Nate, il bacio tra Michela e Lauren e quello tra Bonnie e Annalise … si esatto, avete letto bene.
Bonnie e Annalise Shonda? Really?!
Ma allora vale tutto!
Che poi pensavo, quanto sarebbe stata meno complicata la vita di Bonnie se si fosse dedicata all'assistenza agli anziani? È brava come croce rossina, ha proprio una vocazione, quasi inquietante aggiungerei.
Tutto però, alla fine, ci ha portati al recap finale:
Uno shock senza precedenti in How To Get Away With Murder.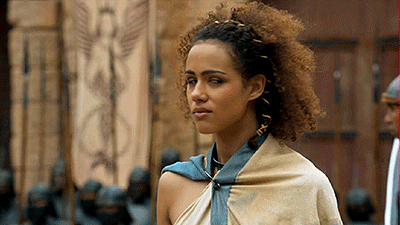 C'hanno illuso fino all'ultimo momento facendoci credere che i Keating five fossero al sicuro, e noi, come pere cotte, ci siamo cascati in pieno (perdendo dieci anni di vita quando abbiamo scoperto il contrario).
Adesso, purtroppo, sappiamo chi c'è sotto quel maledetto lenzuolo e pace all'anima de li mortacci tua Shonda!
Io scommetto che con la morte di Wes c'entra Nate! Insomma, tutti gli anabolizzanti e gli steroidi presi gli avranno dato sicuramente alla testa e questo è il risultato!
Adesso, comunque, di questo non c'è dato sapere.
Io ho bisogno di un po' di tempo per riprendermi, e ve lo dico, non credo mi basterà la pausa invernale per metabolizzare questo nuovo capitolo di How To Get Away With Murder.