Questa settimana sono andati in onda gli ultimi due episodi di stagione di How To Get Away With Murder, ed io credo di poter affermare apertamente di non averci capito niente neanche quest'anno!
Finalmente abbiamo scoperto chi ha ucciso Wes, ma ci sono tante cose da dire e tante domande sono rimaste senza risposta che, prima di parlare del finale, dobbiamo inevitabilmente partire dall'inizio.
Quindi let's go!
L'episodio 14 di How To Get Away With Murder si apre con una scena che vede protagonista il tanto amato Connor Walsh, impegnato in una corsa serale all'ultimo respiro. Dopo aver confessato ad Oliver di essere coinvolto nella morte di Wes il ragazzo è distrutto ed incapace di ragionare razionalmente. Avete fatto caso che in Tv e nei film in generale le persone che corrono/fanno sport sono sempre disperate? Corrono per dimenticare qualcosa, scappano dai propri pensieri, da quello che li circonda e sembrano sempre senza speranze. E poi dicono che lo sport non fa male! A questa scena si alternano spezzoni di persone che parlano, si confessano e che, a una prima occhiata, non sembrano essere particolarmente sereni. Ora, io dico, va bene che in How To Get Away With Murder la chiarezza non sia una prerogativa, ma così forse è un po' troppo Shonda, no?
Fortunatamente non ci vuole molto per scoprire chi è questa gente e perchè ci viene mostrata: fanno parte del gruppo degli alcolisti anonimi frequentato da Annalise, la quale, anche questa volta, si è dimostrato essere uno dei personaggi più profondi dello show.
Non mi stupisce affatto infatti vedere tra i vincitori dei SAG Awards 2017 la grandiosa Viola Davis quest'anno!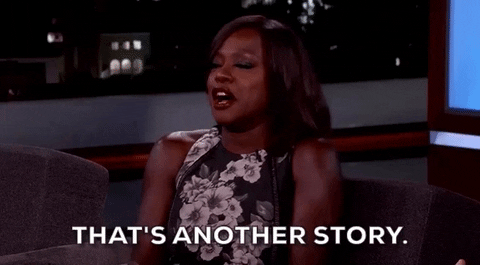 Una menzione speciale merita anche il personaggio della Atwood, che poveretta ha visto la sua carriera precipitare negli abissi più profondi! Che sia chiaro, non mi è mai stata particolarmente simpatica la ragazza, quando ha dichiarato guerra ad Annalise io ho subito scelto da che parte stare (scrissi di lei già nella mia Recensione delirante della 3×06 di How To Get Away With Murder), ma forse questa volta hanno un tantino esagerato. Voglio dire, la gente uccide a destra e a manca in questo show è resta comunque a piede libero, mentre Barbie California viene licenziata per una firma falsa? Forse non meritava questo trattamento, soprattutto quando è stato chiaro a tutti che lei stessa è servita da capro espiatorio a cui addossare tutte le colpe!
Mentre tutti sono preoccupati dei Mahoney e di quello che potrebbe loro succedere mettendosi contro una delle famiglie più potenti di Philadelphia, salta fuori che dietro la morte di Wes c'è – anche – lo zampino del procuratore.
È coinvolto e collabora con l'esecutore materiale dell'omicidio, ma perchè? E che cosa ha esattamente in mente?
Intanto Annalise promette ai suoi ragazzi che non succederà loro niente e che lei li proteggerà da chiunque voglia far loro del male. Le parole esatte usato dalla professoressa sono le seguenti:
Nessuno verà ucciso.
Davvero? Dopo tutto quello che è successo non ti sembra un tantino affrettata come affermazione?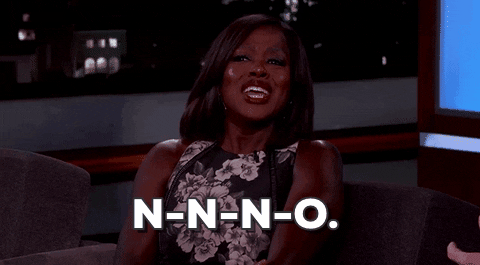 Come se non bastasse, tanto per stemperare l'atmosfera e calmare gli animi di tutti, Connor decide di confessare a suoi compagni di sventure di essere stato con Wes poco prima dell'incendio. È entrato in casa, lo ha visto privo di sensi, si è spaventato e – dopo aver cercato invano di rianimarlo – è scappato via preoccupato che qualcosa di brutto potesse succedere anche a lui.
Io lo avevo detto che era ancora troppo presto per iniziare a sospettare di Connor (e lo avevo anche scritto qui), ma in questa puntata di How To Get Away With Murder ne abbiamo avuto finalmente la conferma. Alla fine è saltato fuori che Connor non c'entrava niente, ma nel parapiglia generale, quasi tutti si sono scagliati contro di lui, in particolar modo Laurel, sempre meno lucida e piena di rabbia.
Ora, io capisco che il dolore e l'elaborazione del lutto possano essere i motivi scatenanti di tutta questa instabilità emotiva, ma non è che ci hanno nascosto una stagione intera in cui Laurel si innamora perdutamente di Wes? Esattamente quando è successo tutto ciò? Perchè altrimenti non si spiega tutto questo amore incondizionato!
In How To Get Away With Murder però non tutti i personaggi sembrano aver perso la testa! Oliver, la voce della ragione, infatti, porta tutti con i piedi per terra affermando:
Tutti voi avete compiuto azioni orribili, eppure mi avete spinto a credere di averlo fatto in buona fede!
Grazie Ollie, grazie per aver parlato a nome di tutti i fan dello show!
Un'altra cosa che inoltre ci teniamo a dire sul finale della prima parte è:
Connor ti vogliamo bene ma perché hai risposto a quel dannato telefono? Una volta appurato che il cellulare che squillava era nel cassetto del procuratore, che bisogno c'era?
E poi …  Solo io mi sono chiesta chi fosse il tizio in macchina? Ditemi una cosa c'è stato un crossover con Scandal? C'è Commando dietro a tutto questo? Il procuratore lavora per il padre di Olivia Pope?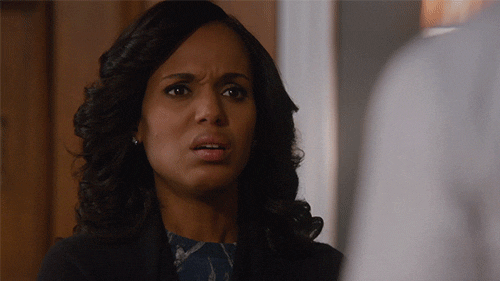 E a proposito del procuratore corrotto, una cosa bisogna riconoscerla: la buona memoria!
Come fa a sapere tutto se nemmeno noi che seguiamo lo show da anni ci ricordiamo certe cose? E questo stato confusionale mi ha spinto principalmente a spararmi il secondo episodio tutto d'un colpo! Volevo capire chi c'era dietro l'incendio, cosa volevano fare a Connor tenendolo lontano da tutto e da tutti, ma soprattutto volevo sapere cosa si sarebbe inventata questa volta Annalise per uscirne illesa.