Attenzione: evitate la lettura se non volete imbattervi in spoiler sulla 7×04 di Game of Thrones
Secondo quanto riporta una delle leggende più iconiche di Game of Thrones, "Azor Ahai doveva forgiare una spada dai poteri straordinari per sconfiggere le creature della Notte. Nel primo tentativo tentò di temprare l'acciaio in acqua, ma questo si ruppe. Nel secondo, provò a temprare la lama trafiggendo il cuore di un leone ma, ancora, l'acciaio si spezzò. Nel terzo e ultimo tentativo, trafisse con la spada il cuore della moglie e riuscì a creare la mitica lama nota col nome di Portatrice di Luce". Se così fosse, The Spoils of War, quarto episodio della settima stagione, potrebbe averci dato un indizio decisivo sull'identità dell'eroe che riporterà l'alba dopo la Lunga Notte.
Seppure sia necessario partire dal presupposto che la teoria del drago a tre teste (Jon, Daenerys e Tyrion) sia ancora la più credibile e, da più punti di vista, logica, è significativa l'ennesima sovrapposizione (forse effimera) dello sviluppo degli eventi sui tratti sfumati di una leggenda che ci indirizza continuamente da un nome all'altro. Ieri come oggi, col rischio preventivabile che i destini di Stannis e l'ultima Targaryen possano non essere tanto diversi. Tuttavia, la furia di una tempesta fratricida, associata alla disfatta iniziale contro un Leone quasi indomabile e alla possibile perdita dell'ultima incarnazione di un marito da tempo sepolto, rischiano di darci una risposta rilevante.
Daenerys, dopo esser passata per le sconfitte cocenti contro il temibile Euron (l'acqua) e ad Alto Giardino a discapito dei Tyrell (il Leone), ha ribaltato la situazione e recuperato buona parte del vantaggio iniziale con un'azione fulminea e devastante, ritrovandosi ora ad un passo dall'agognato Trono di Spade. Ogni grande impresa, però, porta con sé un sacrificio da consegnare ai posteri e quello della Madre dei Draghi potrebbe essere la perdita del figlio che porta il nome dell'amore di una vita (Drogon). Se così fosse, la neutralità della lingua valyriana, già rimarcata da Missandei a proposito del termine "Principe", ci verrebbe ancora in sostegno, trasformando una moglie in un marito. E una leggenda, forse, in una pagina di Storia. Ma per una che si sta aprendo, un'altra si sta chiudendo.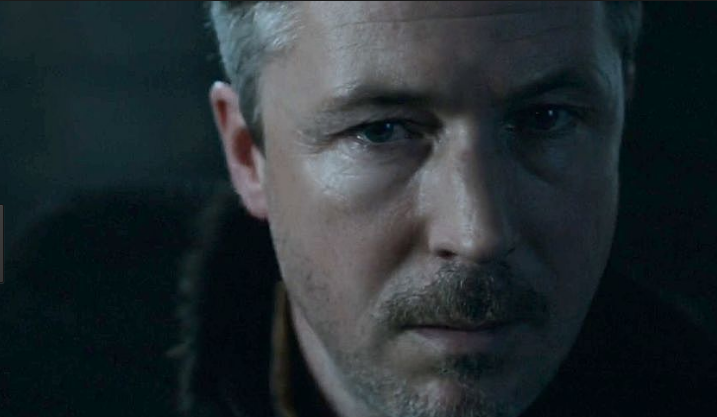 Lo sussurra con una forza inaudita lo sguardo di Ditocorto, inghiottito in una spirale che non riesce più a dominare. La scala del caos, capace di renderlo l'interprete più abile del Gioco dei Troni al pari di Varys, sarà presto lo scenario della sua caduta. Messo alle strette dall'onniscienza di Bran, Petyr Baelish si è ritrovato in un attimo privato di ogni arma: la confusione, machiavellicamente parlando, è trasformabile in uno strumento di potere solo se ogni variabile è soggetta ad una previsione, ma Bran è per lui una scheggia imponderabile e, di conseguenza, letale. Il re è nudo e Varys, il cui tramonto aleggia nell'aria e si ricollegherà probabilmente alle sue origini, a loro volta indeterminabili, potrebbe seguirlo presto.
La fine del Gioco dei Troni, tuttavia, non è causata dalla caduta dei padri, ma da una reazione a catena culminata nella fusione del ghiaccio col fuoco e nell'attacco brutale di Daenerys nei confronti dei Lannister, inermi di fronte alla concretizzazione di una leggenda che riprende spazio vitale all'interno della Storia. In questo, e solo in questo, vive la costante che scrive una nuova pagina: il Gioco dei Troni è un'esercizio estremo di razionalità e astuzia leggibile con gli occhi di chi vive nel mondo che ci ospita ma, di fronte alla lunga ombra di una verità fantasy, tale solo nella nostra realtà, non è altro che una questione tra "bambini". In questo quadro, l'imponderabilità della magia sconfiggerà la razionalità di Varys e Ditocorto, l'incubo degli Estranei unirà Jon e Daenerys a prescindere dalle implicazioni politiche e una battaglia tra un esercito organizzato e una disorganizzata orda di bruti si concluderà a favore dei secondi.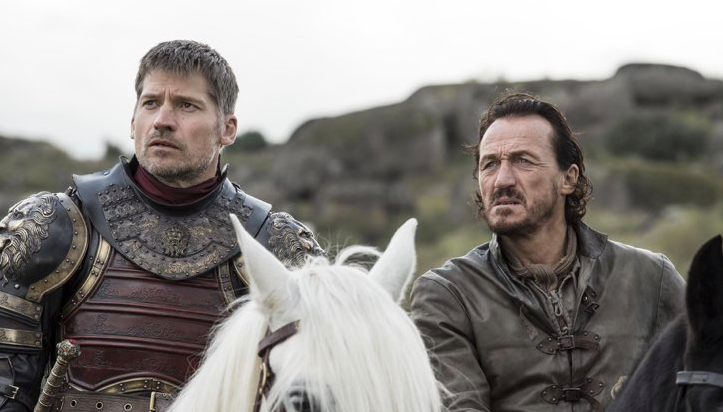 Una settimana fa avevamo detto che la guerra tra Daenerys e Cersei, in stallo dopo le battaglie di Castel Granito e Alto Giardino, sarebbe stata vinta da chi non avrebbe fatto il primo passo falso, ma non è andata così: in un mondo nel quale le leggende sono reali, ha avuto la meglio l'istinto della Targaryen, lontano anni luce dalle abilità tattiche di Jaime e la ponderatezza del consigliere Tyrion, unico possibile anello di congiunzione tra l'era del Gioco e quella dell'ultima guerra. Ogni tassello è andato al proprio posto, o quasi: non c'è più spazio per sotterfugi e nuove alleanze, Jaime potrebbe essere preso in ostaggio dalla nemica e ritrovare un fratello che rischierà la vita pur di salvarlo, mentre Cersei verrà assediata con un alleato inaffidabile al suo fianco. Saranno le ultime schermaglie, incastonate in un disegno più grande che ingloberà ogni interprete.
E gli Stark? Saranno quel che sono sempre stati: i custodi di un vecchio mondo che abbraccia il nuovo e argina la leggenda, diventando essi stessi storia da tramandare. Una dinastia dall'identità distinguibile, seppur privata di ogni etichetta dopo aver vissuto una vita lontana da casa. Pronta a scrivere una nuova pagina, senza mai dimenticare cos'era un tempo. Loro, in fondo, hanno una memoria invidiabile e sapevano dall'inizio che l'Inverno, prima o poi, sarebbe tornato. Un corso ricorrente, un mito, una storia. La Storia, l'ultima. Da vivere al fianco del drago risorto dalle ceneri.
Antonio Casu