Attenzione: evitate la lettura se non volete imbattervi in spoiler sulla 1×09 di Game of Thrones
Non abbiamo voluto crederci fino all'ultimo momento. Non abbiamo potuto, ancora ignari di quel che stavamo vivendo per la prima volta. Pensavamo di aver trovato il protagonista attorno al quale sarebbe stata costruita l'intera storia, senza sapere che la sua centralità sarebbe stata rafforzata dal calar della spada di un boia. Solo allora, stravolti dallo stupore e dal dolore, abbiamo capito cos'è davvero Game of Thrones. Un racconto imprevedibile, nel quale tutti (proprio tutti) sono in gioco, e i nostri occhi son gli stessi della piccola Arya, vittima di un'infanzia interrotta ad Approdo del Re, nella terra dei Leoni famelici e di un giovane re folle. Quel giorno, in quell'episodio, è nato il mito del famigerato nono episodio, e si è alimentata la leggenda di una serie tv unica, tristemente indimenticabile.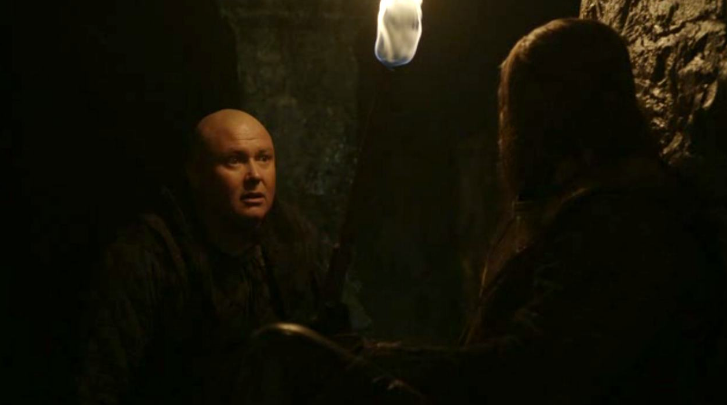 Prima di vederla, non avremmo scommesso un centesimo sulla dipartita prematura dell'onorevole Ned Stark, ma, a posteriori, tutto era andato in quella direzione fin dal primo momento. La morte misteriosa di Jon Arryn aveva suonato il primo campanello d'allarme e il mesto volo di Bran ci aveva dato una pronta risposta. Poi le conferme, inesorabili: il Lupo, lontano dal branco, era in pericolo. E con lui l'amico di una vita, passato a miglior vita in circostanze da definire. Le minacce di Cersei, incalzanti. L'ambiguo Ditocorto, l'incomprensibile Varys. Il Gioco dei Troni ha stretto lentamente le mani sul collo del nostro eroe, fino a strangolarlo. La speranza di chi non aveva idea di cosa sia Game of Thrones non era mai andata perduta: si attendeva con impazienza il deus ex machina salvifico, ma il delirio di Joffrey ha aperto i nostri occhi, persi nell'urlo disperato di Sansa. In quel momento abbiamo avuto paura di affezionarci a ogni altro, e ci siamo esaltati all'idea di poter ipotizzare davvero di tutto.
I dubbi si sono accavallati e le certezze, di pari passo, sono entrate nelle nostre teste: in un istante non abbiamo capito niente per poi capire tutto. Avevamo dimenticato tra i titoli di testa il vero dominatore di questa incredibile storia, il karma. Ogni morte ha una motivazione ben precisa, e non è altro che l'inevitabile contrappasso di chi cade in fallo, snatura se stesso o si asseconda servilmente. Tre alternative mortifere, coincidenti nel destino beffardo del povero Ned. Incapace di giocare pur essendo in gioco, ucciso dall'onore e distorto dai sentimenti. L'amor che move il sole e l'altre stelle spesso uccide o mette in pericolo, quando si parla di Game of Thrones. Un po' come l'onore, in un'avventura che premia l'immane cinismo dei primi. Ned l'ha capito troppo tardi, e la sua morte è il manifesto della genialità di quest'opera, che ci ha preparato al triste momento per vie traverse che si sono intersecate per un intero episodio.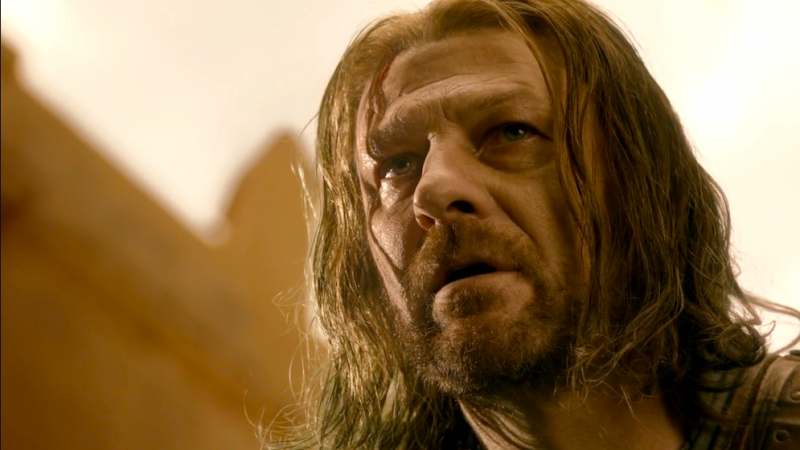 Ogni evento si è susseguito in un ordine matematico a noi oscuro. Dalle parole di Varys, il Maestro dei Sussurri che capiremo molto tempo dopo in una circostanza per certi versi simile, a quelle del misterioso Aemon Targaryen, l'uomo profetico che disse molto più di quanto potessimo cogliere. Dai passi falsi di Daenerys e Tyrion, innamorati dell'amore senza compromessi, ad una promessa di matrimonio che ci regalerà la pagina più buia ed emozionante della storia di questo show. La 1×09 di Game of Thrones è un concentrato di emozioni che migliora con gli anni e apprezziamo sempre di più. Con gli occhi di chi non sapeva niente e di chi, ora, conosce tutto ad eccezione dell'epilogo. Un passaggio fondamentale, il più importante di una storia divenuta immortale con la morte dell'effimero protagonista. La fine dell'innocenza, l'inizio di tutto il resto. Preparatevi, se l'ottava è per voi lontana: il meglio e il peggio devono ancora venire, ma ora sapete con cosa avete a che fare.
Antonio Casu