Il 7 maggio è arrivato su Netflix Elon Musk: The Real Life Iron Man, il documentario del 2018 che racconta le idee innovative dell'ingegnere-imprenditore canadese-sudafricano, paragonato a Iron Man per genialità e intraprendenza. Il documentario scritto e diretto da Sonia Anderson arriva sulla piattaforma in forte ritardo. Infatti se consideriamo la velocità con cui Elon Musk si muove, il buco di quattro anni, cioè dal 2018 al 2022, fa sembrare i fatti narrati ormai vecchi. In appena 1 ora e 14 minuti, attraverso tante testimonianze interessanti, il documentario ci racconta una storia di successi e di fallimenti. Ci offre una rapidissima panoramica su una delle menti imprenditoriali più attive del nuovo millennio e lo fa attraverso le sue idee, la sua forma mentis, il modo di osservare le cose e le soluzioni che ha messo in atto per cambiare quelle che, a suo avviso, non funzionano. Più che della sua vita privata (che a quanto pare non ha), si discute piuttosto sul futuro dei viaggi spaziali, sui limiti dell'intelligenza artificiale, la salvaguardia del clima e sulla possibilità che forse viviamo all'interno di una realtà simulata alla Matrix, in stile Mr. Robot. La vita privata di Elon Musk (qui lo trovate in un cameo finale in Murdur Durdur, un video parodia del Saturday Night Live) ha un posto davvero marginale all'interno del documentario. E per fortuna. Vediamo di che parla e perché vi consigliamo di dargli un'occhiata al più presto, cioè prima che il magnate fondi una nuova compagnia.
Elon Musk, una storia di grandiosi fallimenti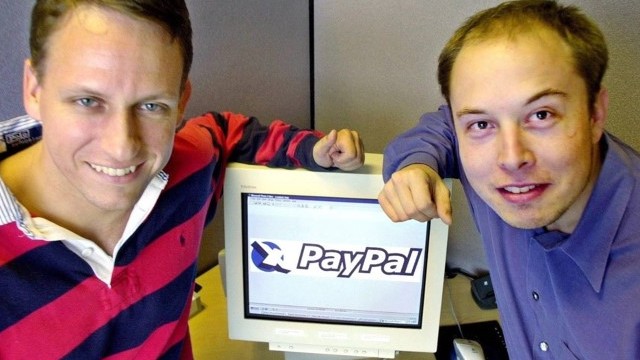 Il punto di forza del documentario di Sonia Anderson è la presenza di pochissimi fatti della vita privata di Elon Musk. Si fa solo un brevissimo accenno alla sua insoddisfazione in campo sentimentale e a qualche suo matrimonio o frequentazione. Giusto per farci sapere, con ironia, che – almeno fino al 2018 – il fondatore della Tesla era alla ricerca dell'anima gemella. Sonia Anderson è una regista, produttrice e scrittrice inglese nota per altri documentari altrettanto interessanti, come ad esempio Bowie: The Man Who Changed the World, Diana: The Princess Who Changed The Royals, Battle of Dunkirk: From Disaster to Triumph, Led Zeppelin: Dazed & Confused nonché vincitrice del premio BPI "One Direction: All For One". Lo stile narrativo che ha scelto per Elon Musk: The Real Life Iron Man è asciutto, frenetico e si perde poco in chiacchiere, proprio come il soggetto della storia.
Nato da madre canadese e padre sudafricano, Elon Musk è cresciuto a Pretoria, in Sud Africa. Ha frequentato l'Università di Pretoria prima di trasferirsi in Canada all'età di 17 anni. Si è immatricolato alla Queen's University e due anni dopo si è trasferito all'Università della Pennsylvania, dove ha conseguito una laurea in Economia e Fisica. Anderson però non ci racconta dell'imprenditore in sé, ma una delle storie imprenditoriali più stimolanti del XXI secolo di un imprenditore curioso che ha già messo in atto diverse e significative rivoluzioni. Attraverso un collage di reperti video e di testimonianze dirette, la regista ha raccontato la persona dietro PayPal che ha saputo affrontare i giganti dell'industria automobilistica e aerospaziale; le società petrolifere e quelle dei servizi energetici e, sebbene i numerosi fallimenti, non smette ancora di provare a realizzare la sua visione.
Dagli esplosivi in giardino a PayPal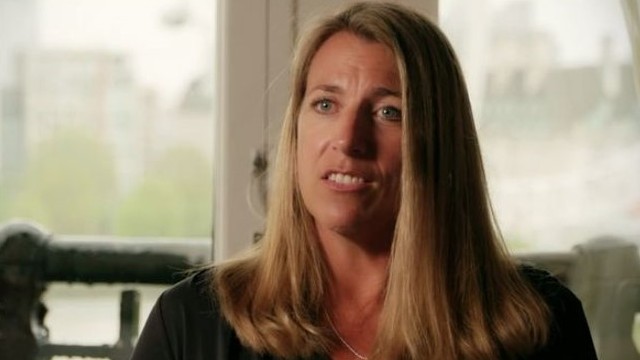 Elon Musk: The Real Life Iron Man, infatti, è soprattutto una storia di fallimenti: dagli esplosivi creati in giardino a otto anni senza la supervisione dei suoi genitori al 1995 quando, insieme a suo fratello Kimbal, ha fondato la società di software Global Link Information Network, che ha creato e concesso in licenza, passando per tutte le idee visionarie, talvolta folli, che un tentativo dopo l'altro sta riuscendo a concretizzare. A parlarci di tutto ciò però non troviamo mai l'imprenditore sudafricano in persona, ma coloro che lo hanno conosciuto, lo conoscono o lo stanno tenendo d'occhio. Ascoltiamo l'insegnante di scienze, Daniela Albers; Julie Anderson Ankenbrandt, al suo fianco da X.com; Richard Branson e David Icke; Sarah Cruddas, giornalista spaziale; Sir Cary Cooper, professore di psicologia e presidente della British Academy of Management; Doug Millard, senior curator dello Science Museum London; l'astronauta Kate Rubins e tanti altri professionisti e professioniste in grado di impreziosire la narrazione.
Dalla sua ascesa alla rivoluzione dei pagamenti online; delle auto elettriche con Tesla ai razzi spaziali riutilizzabili con SpaceX; dal più grande impianto di energia solare del mondo (per ora) agli scontri aperti con Mark Zuckerberg (con il quale non condivide affatto l'entusiasmo verso l'intelligenza artificiale), il documentario narra una storia capace di ispirarci sull'importanza di cambiare prospettiva. Ad esempio sulla concezione che tutti noi abbiamo del fallimento. Nel corso del documentario, infatti, scopriremo come le più grandi idee del magnate siano nate dai più grandi fallimenti, come l'esplosione di tre razzi della SpaceX.
Perseguire una visione, non importa quanto sembri folle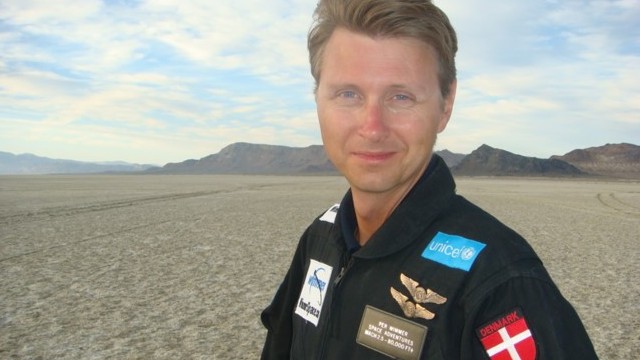 Prodotto da Lise Romanoff con Marcus Searancke e Alena Walker, il documentario rilasciato in Canada, poi su Prime Video UK e ora sbarcato in Italia su Netflix è disponibile in inglese sottotitolato in inglese, italiano, tedesco e in altre lingue. Una visione frenetica ed entusiasmante, che non bada troppo allo stile, ma solo al contenuto. L'unica pecca, però, è quella di non approfondire mai del tutto diversi concetti tanto ostici quanto interessanti, come l'Hyperloop, le idee rivoluzionarie su come viviamo grazie all'intelligenza artificiale o la colonizzazione di Marte. Manca anche la presenza di un'intervista diretta al CEO di Tesla che ci viene raccontato solo attraverso le prospettive di chi lo conosce. Ad ogni modo Elon Musk: The Real Life Iron Man è 1 ora e 14 minuti ben spesa. Densa di punti di vista sia sul futuro del nostro pianeta, sia sulla necessità di mantenere sempre accesa la curiosità e di imparare, davvero, dai propri fallimenti.
Elon Musk: the real-life Iron Man è una storia che racconta senza troppi fronzoli o orpelli celebrativi l'entusiasmo di Musk per la tecnologia e il suo desiderio di spingere i limiti di ciò che è possibile. Un imprenditore che, per dirla all'italiana, è prima di tutto un ingegnere, un tecnico. Un "nerd" milionario che sa come trasformare l'intelligenza in denaro, che poi reinveste per raggiungere dei nuovi traguardi, e che poche volte spende per dei fini meramente personali, proprio come Iron Man. Il documentario di Sonia Anderson però ci parla soprattutto dell'importanza di avere una visione e di perseguirla, non importa quanto sembri folle. Come Elon Musk stesso ha dichiarato:
Vorrei poter portare più persone su Marte. Non è qualcosa che faccio per il mio vantaggio personale (certo, andarci sarebbe carino), ma credo che sia importante per noi, come civiltà, diventare una specie multi-planetaria.