A primo impatto potrebbe sembrare l'ennesima serie tv trash sugli zombie. Ma Black Summer è diversa, te ne accorgi pian piano: rappresenta un nuovo tipo di show che fa leva sull'azione e l'essenzialità. Riesce a cambiare rotta facendoti mutare idea di continuo, passando da un "Davvero sto guardando questa roba?" a un "Cosa ho appena visto?".
Questa serie tv, disponibile dall'11 aprile 2019 su Netflix, è composta da ben 8 episodi. La durata di ciascuno di essi è variabile, si passa dai 25 minuti ai 40.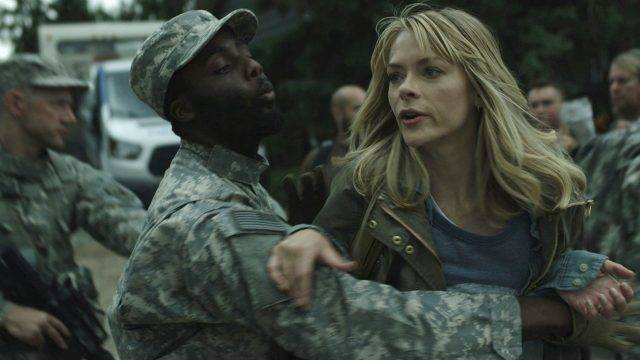 Prima che scartiate questo prodotto a prescindere, è bene fare un elenco di tutti i pregi che Black Summer nasconde.
Black Summer, nata come prequel di Z Nation, è difatti ambientata nello stesso mondo. Lo show racconta dell'origine di un'epidemia che metterà in ginocchio l'umanità, gli inizi del caos. Assistiamo a una progressiva evoluzione degli eventi e sin da subito entriamo in questo universo apocalittico, provando lo stesso stato d'ansia dei sopravvissuti, la stessa frustrazione.
Conosciamo sin da subito i protagonisti e i personaggi secondari attraverso l'interessante divisione in capitoli all'interno della narrazione. Essi riescono a spiegare brevemente e in modo conciso ciò che accade al singolo personaggio che ci viene presentato. E se all'inizio seguiamo la tragica sventura della famiglia di Rose, proseguendo con la narrazione conosciamo Spears, Sun, ma finiamo con il rispecchiarci in Lance, il più imbranato dei superstiti.
Ne assimiliamo la paura, il continuo stato d'ansia: non possiamo fare a meno di sperare che tutti riescano a salvarsi, costretti a una continua fuga da una morte che non cammina: corre. Ed è proprio questo l'ennesimo dettaglio di Black Summer.
Quella che ci viene presentata come l'ennesima tragica storia sugli zombie racchiude in sé un approccio differente da quello usato nel genere horror.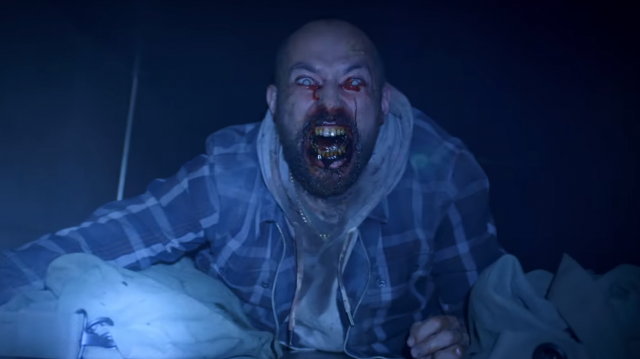 Non assistiamo a tremende scene splatter, né a continui massacri. Quel che ci fa rimanere con il fiato sospeso è l'insolita velocità con cui le situazioni degenerano. Zombie che corrono, uomini che muoiono e che, nel giro di qualche istante, ritornano in vita pronti a uccidere. Il tempo è ciò che i protagonisti di Black Summer non hanno, ciò che scarseggia più delle armi e delle munizioni. È una rocambolesca fuga dalla morte, dalla quale non tutti ne escono vincitori.
Dei protagonisti ereditiamo il disagio provato, l'inquietudine, l'angoscia. Il terrore negli occhi degli attori sembra reale e attraverso lo schermo si trasmette paura e violenza. A rendere ogni episodio un concentrato di angustia contribuiscono inoltre movimenti della telecamera che, affannosa, segue le fugaci corse di vittime e mostri.
Durante una simile catastrofe si assiste alla decadenza di ogni forma di moralità, lasciando il posto a egoismo, indipendenza. Possiamo quindi ammettere che il regista di Black Summer abbia raggiunto il suo obiettivo di rappresentare il peggio dell'umanità, più o meno. Perché il rimprovero a una società contemporanea tanto prepotente quanto individualista arriva, ma solo dopo un'attenta riflessione.
Perché Black Summer  non è perfetta, tutt'altro: di difetti ne ha davvero parecchi.
Dai buchi di trama all'inconsistente storia di fondo, sino a quella conclusione che lascia l'amaro in bocca. Sono infatti molti i dubbi che questa serie ha lasciato. Conosciamo dei personaggi vuoti, incapaci di trasmettere qualcosa che non sia il mero istinto di sopravvivenza.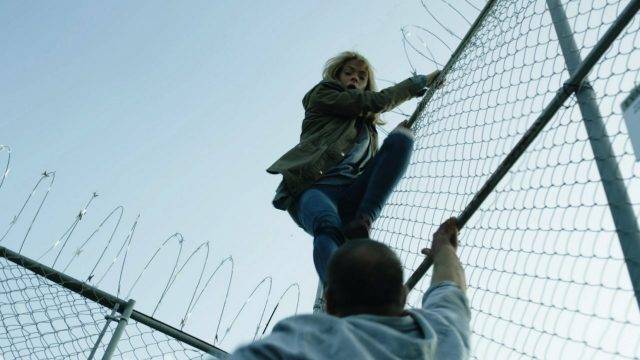 Non viene raccontato nulla del virus, di come abbia avuto origine, né di un reale piano di fuga. Buttati nella mischia non capiamo dove, alla fine, si voglia andare a parare. Non c'è una conclusione definitiva perché non si conosce abbastanza di quanto stia accadendo. Esattamente come i personaggi, siamo all'oscuro di cosa stia cambiando al mondo.
L'ennesimo difetto è da ricercare nell'assenza di furbizia di questo gruppo di sfortunati. Tra una mamma isterica, un hipster confuso e una ragazza cinese che non conosce l'inglese non riusciamo davvero a trovare il più sveglio tra loro. Poi lo capiamo, e puntiamo tutto sul ladro impavido che pare essere l'unico con un po' di sale in zucca. Di errori ne commettono parecchi, forse troppi, al punto da chiederci come siano davvero riusciti a scamparla.
Nulla da togliere al cast che, malgrado la sceneggiatura scadente, è riuscito a garantire un'ottima interpretazione. Le prestazioni degli attori durante le scene d'azione sono infatti ammirevoli. Chiunque abbia già visto la serie, probabilmente si è stancato soltanto nel vedere i personaggi correre così tanto. 
Black Summer sarebbe potuta diventare la serie del momento, facendo leva sulla brevità dei racconti e puntando tutto sull'azione.
Ma purtroppo non riesce nel suo intento, rivelando le proprie debolezze proprio alla fine. Il finale di stagione, racchiuso in venti minuti scarsi, è stato infatti il colpo di grazia dello show. In un calderone di avvenimenti ci ritroviamo sommersi da zombie, bloccati in una spietata carneficina. Sembra che la situazione stia per precipitare da un momento all'altro quando, finalmente, i sopravvissuti raggiungo il famoso stadio. E mentre aspettiamo che accada qualcosa (un miracolo), capiamo che Black Summer è finita. Con un finale del tutto aperto e un cliffhanger debolissimo e poco risolutivo.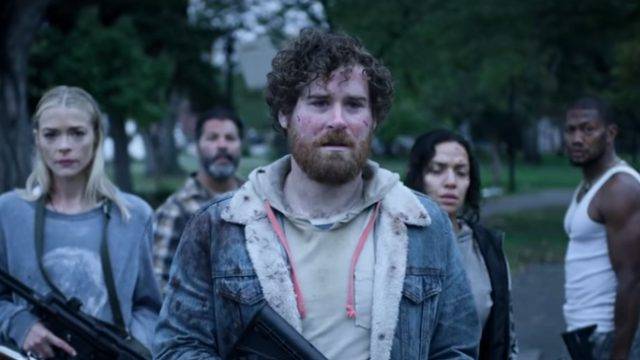 Ciò che potrebbe aiutare questa serie sarebbe sicuramente una seconda stagione, capace di sanare tutti i punti deboli e i difetti incontrati nella prima. Sarebbe utile un approfondimento sulla malattia, sul modo in cui l'epidemia si sia diffusa così in fretta, puntando tutto sul realismo. Malgrado sia infatti un prequel dello show Z Nation, Black Summer ha poco in comune con essa. La serie trash sugli zombie che punta tutto sull'ironia infatti ha toni ben differenti dal nuovo prodotto Netflix.
Lo show in questione accompagna lo spettatore durante una drammatica odissea, alla ricerca di una salvezza che non è certa.
È una corsa contro il tempo, una lotta per la sopravvivenza dell'umanità o di quel che ne resta. Non c'è pietà per i deboli, né compassione per i vivi. Sullo schermo assistiamo alla cruda e tragica realtà di una catastrofe che non risparmia nessuno. La fretta di raggiungere l'ultimo porto sicuro rappresenta l'ombra che guida i personaggi e gli impotenti spettatori alla cieca verso uno stadio, che sembra più una trappola che un rifugio.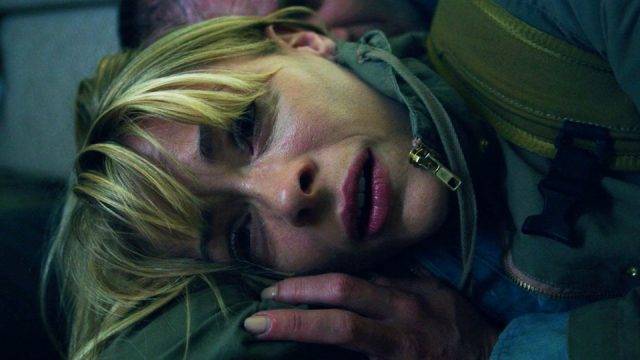 Black Summer, nonostante le sue imperfezioni, è capace di intrattenere e, ogni tanto, di sorprendere. Ha molto da imparare (soprattutto sugli zombie), ma i propositi per fare meglio ci sono tutti. Non ci resta quindi che sperare bene per il suo futuro, se mai ne avrà uno.
Black Summer può essere definito "uno show che ci prova". E nel competitivo mondo delle serie tv il suo arrivo appare quasi anonimo. Tra The Walking Dead, Z Nation e Fear The Walking Dead essa fa il suo ingresso in punta di piedi. Nella sua impreparazione dimostra di essere una serie tv di carattere e con ottime potenzialità che, se ben sfruttate, la possono  rendere senz'altro più avvincente. Noi vi consigliamo di darle un'occhiata, senza troppe pretese, senza troppe aspettative: Black Summer è uno show intelligente… è un peccato che non si applichi.