Manca poco ormai al ritorno di The Walking Dead, per la seconda parte della nona stagione. E dopo nove stagioni – e uno spinoff – i fan si chiedono ancora quale sia stata la causa scatenante dell'epidemia che trasforma tutti in zombie. C'è chi si è rassegnato, sapendo che il fulcro della serie non è affatto la nascita dell'epidemia, ma ciò che avviene dopo all'essere umano. Ma ci sono quelli che proprio non vogliono arrendersi, e continuano a pensarci, creando loro stessi teorie su possibili cause.
Una delle teorie più famose a riguardo è quella che viene chiamata The Breaking Dead Theory. Come si evince dal titolo, questa teoria vede protagoniste le serie tv The Walking Dead e Breaking Bad. Entrambe prodotte dalla AMC, le due serie sarebbero ipoteticamente collegate tra loro. Anzi, ambientate proprio nello stesso "mondo", anche se in uno spazio temporale diverso.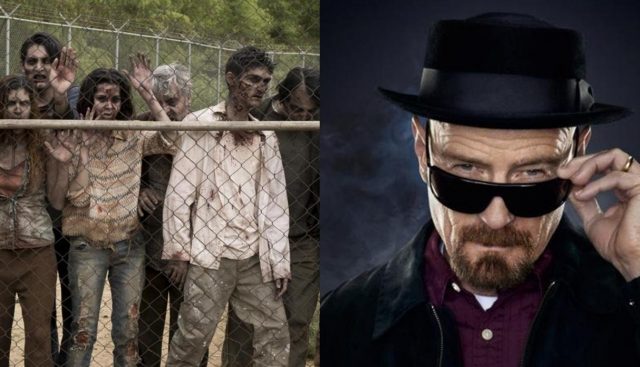 Questa supposizione si basa su diversi elementi che troviamo nella serie apocalittica. Essendo  una teoria piuttosto conosciuta, è superfluo ripetere ancora una volta tutti questi elementi. Ne citiamo solo alcuni per rinfrescare la memoria, come ad esempio la menzione a un certo Heisenberg, o la canzone Negro y Azul: The Ballad of Heisenberg che si sente in un episodio dello spin-off Fear The Walking Dead. O la Dodge Challenger rossa con le strisce nere che vediamo in entrambe le serie. L'auto sportiva guidata da Glenn e regalata a Walter White Junior dal padre, per intenderci. Una macchina insolita, e a quanto pare questo dettaglio, insieme agli altri, è sufficiente per pensare a un collegamento tra le due serie della AMC.
Ma il dettaglio su cui dobbiamo soffermarci di più è il sacchetto di droga blu appartenente a Merle nella prima stagione, che i fan hanno immediatamente collegato alla Blue Meth di Heisenberg. Ed è proprio da questo dettaglio che è nata la teoria dove la causa scatenante dell'epidemia zombie è la meth di Walter White. A quanto pare la droga pura al 99.1% ha degli effetti collaterali incredibili.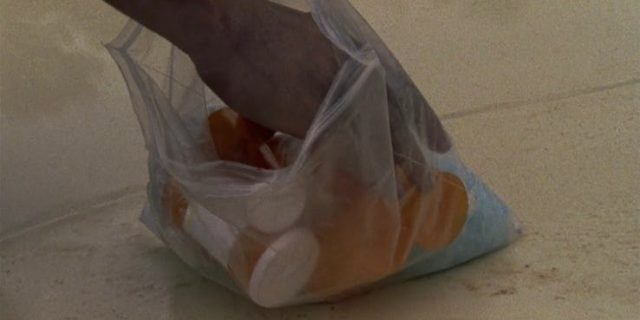 Siamo consapevoli che è solo un'idea strampalata, eppure l'esistenza di questa teoria è giunta alle orecchie dell'attore protagonista di Breaking Bad, Bryan Cranston e ai produttori di The Walking Dead, ovvero Gale Anne Hurd e Robert Kirkman. Cranston ha espresso la sua opinione scherzando su un possibile ritorno di Heisenberg in modalità zombie (leggi qui).
Mentre Hurd e Kirkman sono stanchi della solita domanda fatta ormai da troppi anni a cui Kirkman ha risposto più volte dicendo che «Non è un aspetto importante della storia». Ma a quanto pare non tutti vogliono accettarlo. E durante il panel per Fear The Walking Dead al San Diego Comic-con del 2018, dopo l'ennesima «Qual è la causa dell'epidemia zombie?», Hurd ha deciso di dare la risposta che tutti vogliono sentire: «È stata la meth di Breaking Bad, sicuro». Kirkman ha prontamente appoggiato la collega: «È confermato».

Chiaramente i due hanno dato queste risposte in modo ironico. Però se la teoria è arrivata fino a loro, c'è una speranza in più che possano prenderla in considerazione seriamente e dare il colpo di scena che tutti i fan stanno aspettando, seppur sia davvero poco credibile. Ma d'altronde, per come sta andando quest'ultima stagione di The Walking Dead, ormai tutto può succedere.