Il finale di stagione di Altered Carbon inizia come una conseguenza del precedente episodio: Ortega è bloccata in un costrutto, condannata a rivivere all'infinito la morte della sua famiglia, in una scena che ci riporta ai temi dell'intelligenza artificiale torturata a uso e consumo dell'essere umano, e che è stata una costante nella costruzione di questa stagione. Il dolore può non avere mai fine, la morte è solo un serpente che morde la coda della vita, e Altered Carbon mostra i muscoli in questo episodio, alternando combattimenti epici a riflessioni chiave per l'essere umano. Siamo disposti a negoziare i nostri principi? Quanto oltre siamo disposti a spingerci, per riavere noi stessi? Che cos'è l'anima? È davvero più importante del corpo, ha senso senza di lui?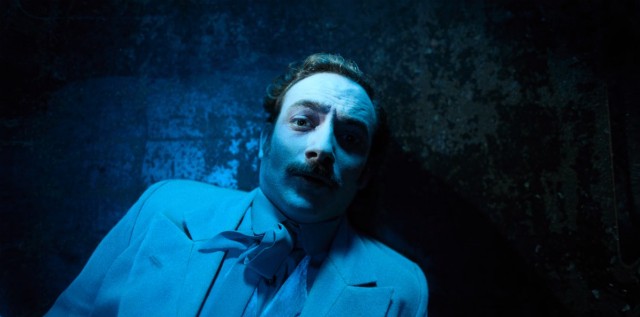 Può un'intelligenza artificiale avere un'anima? Non lo sappiamo, ma sappiamo che Poe ci mancherà; vederlo morire è come veder morire un robot che ha sviluppato una coscienza. Ci ricorda gli automi di Westworld, Poe, il più umano delle IA, che nel suo ultimo gesto umano, troppo umano, spedisce Elizabeth nell'antro della bestia, Head in The Clouds, perché possa avere la sua vendetta. E lei, finalmente libera dai legacci del patriarcato cyber punk, compie la sua strage rituale. Così si vendica, lavando con il sangue i torti subiti, e amiamo vederla forte e potente, mentre si prende la sua rivincita.
Rei, d'altro canto, sostiene che il vero potere è liberarci da ciò che ci rende deboli; ma la debolezza può essere un'arma indistruttibile, se è la chiave per riconnetterci al nostro vero Io, quello di cui non dobbiamo vergognarci, quello che ci ha resi ciò che siamo e che tentiamo, imperterriti, di distruggere per far spazio a qualcosa che non siamo. Rei fugge da se stessa e, come il serpente che porta al collo, morde la coda della sua esistenza, ritornando una bambina possessiva e follemente innamorata del fratello. Mettendolo davanti a una scelta impossibile vuole piegarlo, vuole spezzare la sua essenza. Per renderlo Mat, come lei, perfetto, indistruttibile.
Ma Takeshi ci ha insegnato la forza, la bellezza della fragilità, del dubbio, della nebbia dell'incoscienza che si dirada per mostrarci chi siamo davvero, al di là di ogni forma e costrutto; non può fare una scelta simile, e piuttosto sacrifica se stesso, dando il via alla battaglia finale.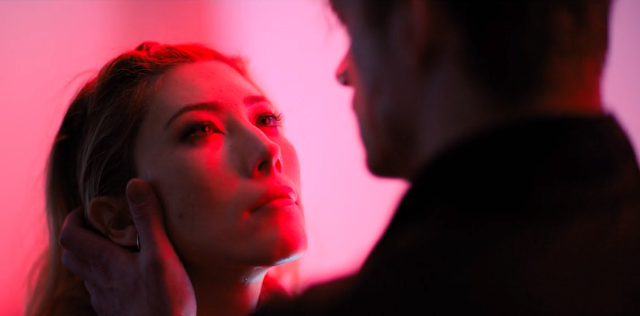 Ognuno finisce per lottare contro i suoi incubi, in questo finale di Altered Carbon: Ortega contro il suo carnefice virtuale, umana fino all'osso, arrabbiata e bellissima, Kovacs contro l'amore più puro mai conosciuto che l'ha tradito. Nell'ultimo spasmo di affermazione di sé, Rei offre a Tak l'unica cosa che ha amato più di sua sorella, ovvero Quell: Rei ha eseguito un backup su di lei prima che morisse, e può offrirgliela, in un gesto che sa di impavida dimostrazione della propria onnipotenza ma che va di pari passo con la consapevolezza di non avere più scampo.
Ma Tak non può permettere che l'ultima cosa pura della sua vita vada persa, sia svilita nel suo significato di ideale assoluto, e piuttosto che permetterlo decide di sacrificare se stesso. Perché non vale la pena vivere in un mondo senza più regole, senza più ideali, senza più eroi. Ed è Quell a cullare la sua discesa verso la morte con la sorella, e la struggente storia della principessa innamorata di un contadino è l'ultimo eco di normalità, di quel mondo pulito per cui Tak aveva lottato.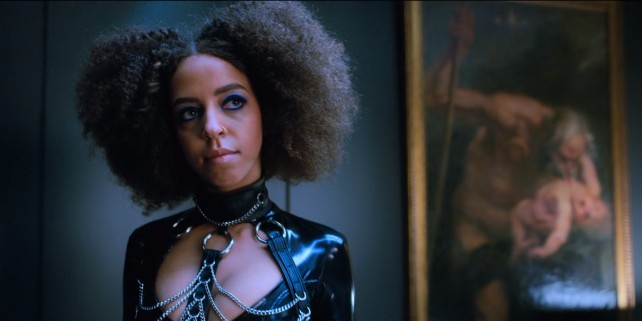 Takeshi si inabissa con sua sorella, naufragando con quel guscio di depravazione che è Head in The Clouds; ma se muore è solo per rivivere ancora, perché alla morte non c'è mai fine, la morte è l'inizio della vita, l'inizio di tutto. E dopo la fine, i due Takeshi si confrontano, corpo e anima faccia a faccia, per decidere chi dei due dovrà sopravvivere. Anche in questa scena tocchiamo con mano il potere della memoria, dei ricordi, sulla mente, per quanto manipolata e artificiale possa essere. Infatti a sopravvivere, alla fine, è quello che ha più ricordi umani, più ricordi d'amore, che ha più Ortega dentro di lui.
Nel finale di Altered Carbon, però, non c'è spazio per un ricongiungimento, un lieto fine: è un finale amaro quello che ci aspetta, dopo la resa dei conti finale con Bancroft, il Mat che ha oltrepassato tutti i limiti, e che ha cercato di cancellare il ricordo, non potendo far sparire l'atto del male. Tak va per la sua strada, come gli sussurrava Quell durante la lunga caduta in mare, cercando la sua principessa, che da qualche parte, non si sa in quale universo o in quale supporto tecnologico, lo sta ancora aspettando.
Tak è connesso a Quell più che a chiunque altro; lei rappresenta l'ideale, il fine a cui puntare, l'irraggiungibile, e l'attrazione per l'idea perfetta di se stessi è il fine ultimo che l'essere umano persegue. Altered Carbon ci mostra i rischi che si corrono a sacrificare ogni principio di umanità in nome di questa rincorsa all'impossibile.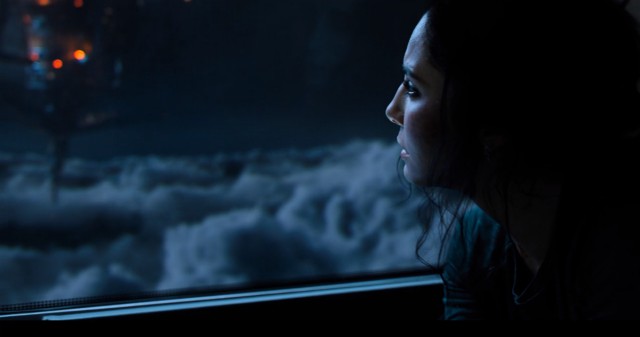 Tecnicamente perfetto, intermittente nella tensione dal punto di vista della sceneggiatura, a tratti prevedibile a tratti capace si riscattarsi nella trama, sostenuto dai suoi interpreti con corpo e personalità, anche quelli meno incisivi. Il finale di stagione apre a un possibile genere nuovo per le Serie Tv che, supportate dalla tecnologia attuale, riescono sempre più a mostrare quanto sia labile il confine tra la volontà di potenza dell'essere umano e la sua naturale tensione alla distruzione.