Finalmente hanno avuto inizio le riprese della terza stagione di Pose, dramma creato da Steven Canals e Ryan Murphy per FX, che tratta della comunità LGBTQ+ e della cultura dei ballroom nella New York degli anni Ottanta e Novanta. La seconda stagione, andata in onda nell'estate 2019, ha conquistato il plauso di critica e pubblico, alzando alle stelle le aspettative per la nuova stagione, la cui messa in onda è prevista per il 2021. Considerate le numerose questioni aperte lasciate dal finale della seconda stagione, la nostra domanda è: cosa possiamo aspettarci dalla terza stagione di Pose? Abbiamo provato a darci alcune risposte plausibili, in attesa di scoprire cosa ci aspetta.
La malattia di Blanca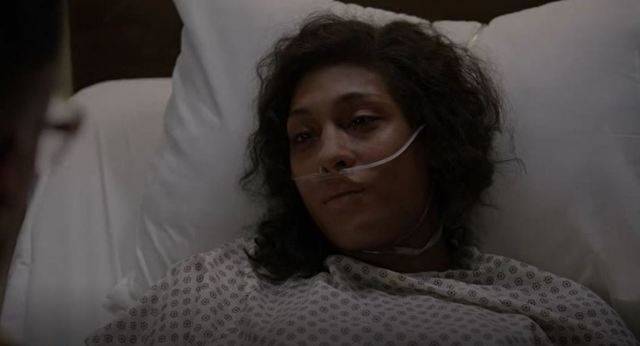 Durante l'episodio finale della seconda stagione le condizioni di salute di Blanca Evangelista, a cui viene diagnosticato l'AIDS nel primo episodio della serie, peggiorano al punto tale che la donna si trova in ospedale a redigere il suo testamento, pronta a lasciare alla sua famiglia tutto quello che ha faticosamente conquistato nella sua difficile esistenza. Sebbene si assista a un lieve miglioramento delle sue condizioni, appare evidente che madre Blanca non può più fingere che vada tutto bene e che la sua battaglia contro l'AIDS sia destinata a essere una delle trame più importanti della nuova stagione, soprattutto considerata la grande attenzione e sensibilità che gli autori hanno destinato alla tematica fin dagli esordi di Pose. Non vediamo l'ora di fare il tifo per la straordinaria protagonista della serie, consapevoli della sua forza fuori dal comune e del suo immenso amore per i suoi figli.
Nuovi membri per la House of Evangelista
Nell'ultima scena dell'episodio finale della seconda stagione, due adolescenti affamati e senza tetto si avvicinano a Blanca fuori dalla Ballroom. La donna, i cui figli hanno lasciato il nido per inseguire le loro carriere di successo, vive ora da sola e pertanto è pronta ad accogliere nuovi membri nella House of Evangelista.
Il cuore pulsante di Pose è l'idea che la famiglia si sceglie ed è un luogo di amore incondizionato, di accettazione e condivisione.
Quindi siamo certi che i due nuovi figli di Blanca saranno amati fin dal primo istante. Noi non vediamo l'ora di conoscerli, e voi?
Le carriere di Damon, Angel e Lil Papi
Durante le prime due stagioni della serie, i figli di Blanca affrontano enormi difficoltà e numerosi rifiuti, ma riescono a farsi strada grazie a una tenacia fuori dal comune e al desiderio di conquistare un'apparenza di normalità e successo.
Damon, una volta diplomato presso l'accademia di danza, inizia una straordinaria carriera come ballerino professionista, ballando in Europa con artisti di fama internazionale. Il suo straordinario talento lo ha portato lontano e siamo certi che la sua carriera sia appena agli inizi, ma l'amore per Blanca, la madre che gli ha donato nuova vita, potrebbe spingerlo a rinunciare al successo per starle accanto negli anni difficili della malattia.
La bellissima Angel Evangelista durante la seconda stagione ha intrapreso la professione di modella, affermandosi in un settore basato su sfavillanti apparenze, che non perdona nulla a chi si discosta dagli standard preposti. Alla folgorante ascesa di Angel fa seguito una rovinosa caduta quando il segreto della sua transessualità diventa di pubblico dominio, cosa che però potrebbe rivelarsi una risorsa nella terza stagione. Infatti, grazie alla sua perseveranza e al sostegno del suo futuro marito e manager Lil Papi, la carriera di Angel sembra essere in procinto di rinascere sulla scena internazionale e noi siamo ansiosi di scoprire cosa ci riserverà.
Più Elektra e Lulu
Sebbene spesso Lulu ed Elektra si limitino ad assumere il ruolo di spalla comica per controbilanciare la drammaticità intrinseca di Pose, le due sfavillanti donne hanno guadagnato il favore del pubblico e dimostrato di avere tutte le carte in regola per ritagliarsi un ruolo da protagoniste all'interno dell'universo narrativo della serie. Non vediamo l'ora di vedere Elektra conquistare New York e di scoprire cosa farà Lulu una volta trovato un proposito per la sua vita, soprattutto dopo la sofferenza dovuta alla perdita della sua migliore amica Candy durante la seconda stagione.
La morte di un personaggio importante
L'epidemia di Aids che ha funestato la comunità LGBTQ+ a cavallo tra gli anni Ottanta e Novanta è una delle tematiche principali di Pose, che non si è mai tirata indietro nel mostrare le conseguenze fisiche, psicologiche e sociali che questa ha comportato per una categoria sociale che già si trovava ai margini della società. La diffusione del virus HIV non risparmia i protagonisti della serie e ben presto Blanca, Pray Tell e Ricky si trovano a dover affrontare il dolore di avere contratto la malattia. Sebbene sia Blanca la più gravemente malata nella seconda stagione, il suo ruolo di assoluta protagonista, nonché di anima di Pose, potrebbe risparmiarle la vita almeno per il momento e riservare a qualcun altro la più triste delle sorti.
Non è l'Aids l'unica minaccia per i protagonisti, ma anche la violenza nei confronti delle donne transessuali, già denunciata nella seconda stagione con l'assassinio di Candy Ferocity.
Che Pose ci riservi altre scelte narrative tanto drammatiche quanto realistiche?
Non ci resta che aspettare la terza stagione per scoprirlo.