Terzo appuntamento con la Serie Tv antologica Electric Dreams. Questa volta si tratta di "The Commuter", storia classica di realtà alternative e città inesistenti. Una storia tra le più riuscite di Dick che quasi in punta di piedi ci accompagna nel sogno di Ed Jacobson.
Un sogno ancora una volta, come le due storie precedenti, ma stavolta un sogno che diventa realtà. In questo terzo episodio di Electric Dreams cambia il tempo, il luogo, i personaggi e soprattutto cambia il finale che trova, contrariamente a "The Hood Maker" e "The Impossible Planet", risoluzione. Cambia il tempo perché lasciamo il futuro e torniamo ai giorni nostri. Cambia il luogo perché dallo spazio arriviamo a una piccola cittadina inglese. E cambiano pure i protagonisti, non più robot o mutanti o agenti con borsalino ma un uomo normale anzi normalissimo, quasi noioso nella sua normalità.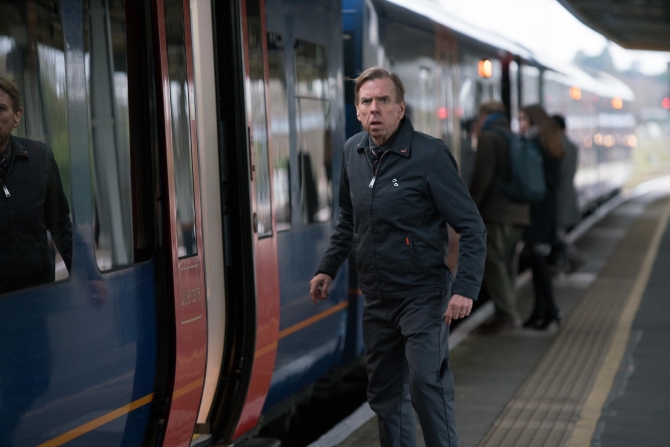 Protagonista del terzo episodio di Electric Dreams è Ed Jacobson, interpretato da un sempre emozionante Timothy Spall che riesce attraverso i soli occhi a trasmettere le emozioni diverse e contrastanti che caratterizzano il suo personaggio. Ed vende biglietti del treno e ha una vita personale abbastanza turbolenta a causa del figlio adolescente i cui sempre più gravi problemi di rabbia hanno ripercussioni su tutta la famiglia. Un giorno, alla biglietteria, si presenta la bella Linda (Tuppence Middleton) che chiede un biglietto per un posto chiamato Macon Heights. Ma il posto in questione non esiste su nessuna mappa e non appena Ed glielo fa presente la donna svanisce. L'evento si ripete un paio di volte fino a che Ed decide incuriosito di salire lui stesso sul treno per capire se Macon Heights esista o no. Quello che scopre è molto più di quanto si sarebbe aspettato.
The Commuter affronta due temi fondamentali, da un lato la difficoltà dell'essere genitori e la scomoda verità che non ti dicono, ovvero quanto sarebbe più semplice la vita senza i figli. Dall'altro lato Electric Dreams rivela l'insidia della realtà alternativa, quella di non esserne cosciente.
Il problema, infatti, non è scoprire che vivere nella Realtà A è un'illusione mentre la vita vera è nella Realtà B. Il problema è non rendersene conto, cosa che accade ad Ed, o ancora rendersene conto e accettarlo passivamente, cosa che accade agli altri abitanti e visitatori di Macon Heights. Solo quando Ed si sveglia dal suo sogno, cominciano ad emergere frammenti della realtà vera e l'utopia rappresentata da Macon Heights si incrina.
Macon Height esiste in una realtà alternativa in cui sarebbe stata completata, una versione come la stessa Linda dice a Ed di "come le cose dovrebbero essere". Essa esiste perché esiste nella mente di Pain e degli altri visitatori ma è ovviamente bloccata in un loop continuo perché non c'è nessuno ad alimentare questa realtà. Siamo di nuovo di fronte a un episodio puramente filosofico.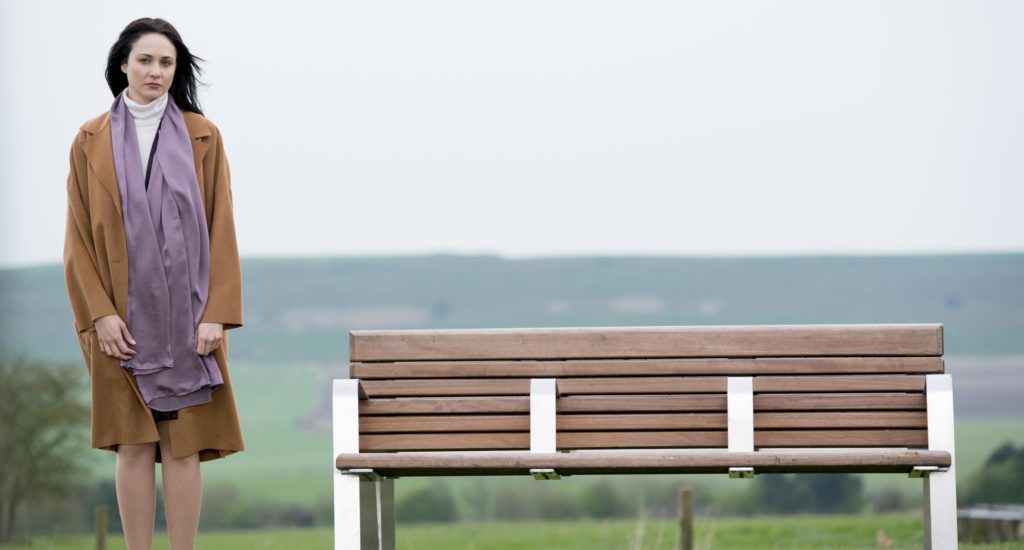 Il racconto di Dick viene ancora una volta allungato e assume nuovo significato. Jack Thorne, autore dell'opera teatrale "Harry Potter and the Cursed Child", aggiunge il sentimento e il legame familiare che manca nel racconto originario. A Ed viene data la possibilità di avere una vita migliore, è un dono che gli viene fatto dal Genio della Lampada Linda, molti vorrebbero essere al suo posto e lui, pur rendendosi conto della grandezza di questo dono, non ci sta e rifiuta. Non per senso di colpa ma per amore. Il finale di questo episodio di Electric Dreamssi conclude davvero, con Ed che torna a casa, alla vita vera e monotona ma una vita in cui suo figlio esiste.
La principale differenza con il racconto originario è che Macon Heights non è solo una realtà alternativa ma un luogo di conforto per vittime e peccatori che hanno così una seconda possibilità. La scelta di Ed Jacobson è una scelta difficile e ammirevole.
Il sorrido finale di Ed rappresenta il primo vero sorriso sincero dall'inizio di questa storia, la consapevolezza che a un certo punto i sogni è meglio che rimangano tali.