Ebbene, siamo arrivati alla terza settimana, siamo giunti alla visione di Penny Dreadful: City of Angels 1×03 e quello che possiamo dire è che continua a essere ancora impossibile raccontarne la trama.
Se solo qualcuno ci chiedesse di cosa parla questa serie, forse ci impiegheremmo un'ora buona solo per dire i personaggi, forse non ci ricorderemmo neanche i nomi perché veramente ne sono tantissimi. Ma al di là di questo va detta una cosa, questo terzo episodio ha dato qualcosina in più e ha finalmente creato dei collegamenti che potrebbero dare una visione leggermente più chiara.
Penny Dreadful: City of Angels 1×03 inizia esattamente dalla fine dello scorso episodio. Il collega di Tiago, di cui non nego di non ricordare mai il nome, decide di condurre un'indagine molto losca, molto poco sobria, tutto solo, sulla morte dei suoi due amici.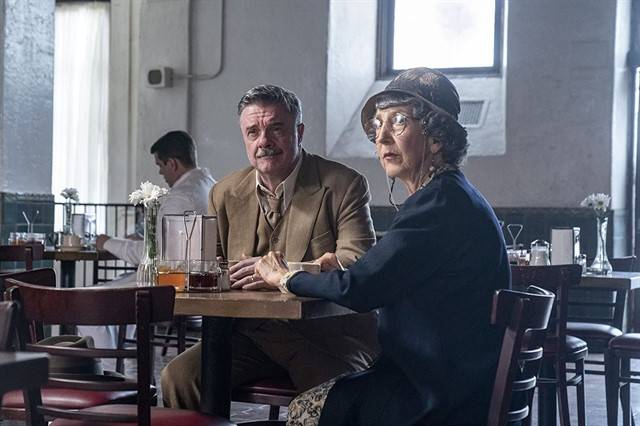 Da qui cominciamo a mettere insieme i pezzi.
In Penny Dreadful: City of Angels 1×03 cominciamo a capire, ma in generale in tutta questa stagione, l'importanza delle donne.
Le donne fanno succedere tutto, le donne smontano la trama e la ricompongono e soprattutto la manipolano. Parliamo ovviamente del personaggio rivelazione, che tanto rivelazione non è, Magda. Nelle sue varie manifestazioni porta con sé idee, azioni e lotte diametralmente opposte.
Da una parte abbiamo l'assistente del consigliere che sembra spingere per un accordo veloce e tenace con i nazisti, da un'altra la signora Branson che sembra voglia far cascare nella sua trappola il patriottico nazista Craft e ora, da questo episodio, emerge un'altra personalità, Reina. La doga che vorrebbe combattere contro la polizia e liberare così tutti i pachuco.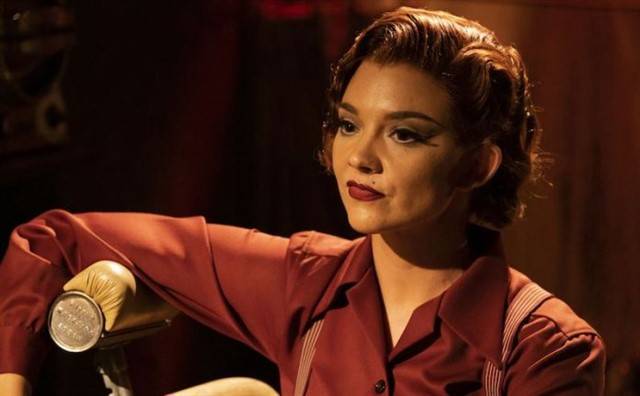 E qui notiamo un'altra nota positiva della puntata. Finalmente entriamo nel clou del folklore messicano. Riusciamo quasi a esserne parte e divertirci con esso. Non è magia, ma alla magia ci si avvicina. Magda però compare immediatamente dopo la veloce fuga del consigliere che poi vedremo contravvenire a una delle proibizioni più dure su cui si basa il nazismo, che poi ci sarebbe da chiedersi se la libertà dei nostri nemici sia in fondo anche un po' la nostra, ma questo è decisamente un altro discorso.
Torniamo indietro, a quando l'assistente del consigliere si spoglia delle sue vesti autorevoli per rivelare la propria natura. Qual è il vero scopo di Magda, e soprattutto, dov'è Santa Muerte?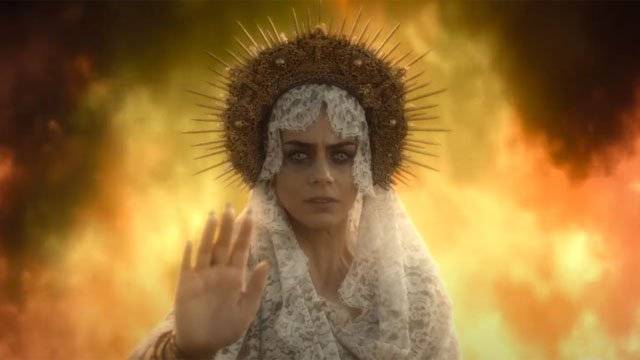 Domande lecite che si accompagnano a un interrogativo altrettanto di sostanza, dov'è Maria? In Penny Dreadful: City of Angels 1×03 si vede veramente pochissimo, in una sola scena, e abbiamo già imparato a capire che se c'è Maria appare anche il sovrannaturale, e adesso sappiamo che se lei non c'è, questo aspetto manca e ci manca.
Questo anche a conferma del fatto che Maria è uno dei personaggi che più mantiene in vita la serie, la trama e la maggior parte dei collegamenti. In questa puntata però vediamo che alla lista delle possibili rivelazioni c'è decisamente anche Reina, la personalità di Magda forse più interessante per ora, perché racconta la posizione che più sentiamo vicina.
Ma non solo, non possiamo lasciare indietro neanche Molly, che pian piano esce dal suo guscio e rivela una piccola parte di sé, che alla fine si scopre essere soltanto un altro interrogativo. Insomma, non è per nulla semplice mettere insieme tutto ciò che vediamo ogni settimana. I personaggi sono tantissimi, anche se devo ammettere che finora sono gestiti bene. La cosa che manca, e che forse è l'aspettativa più tradita fino a questo punto, è proprio l'assetto sovrannaturale di cui Penny Dreadful si era rivestita fin dall'inizio e che qui abbiamo visto poco, ma veramente poco.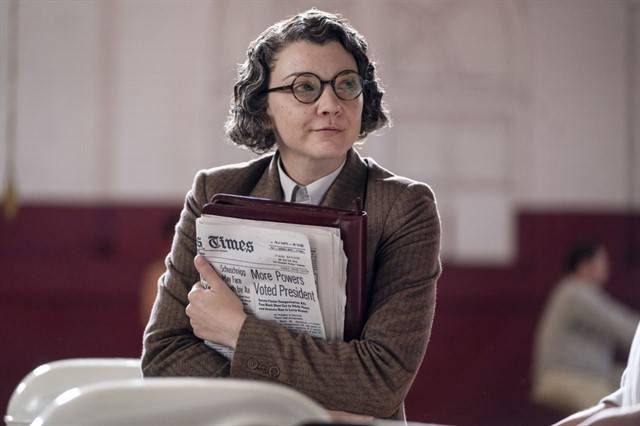 I paragoni ci vengono spontanei, ma prendendo la serie per quella che è, mi riservo ancora dal giudicare in maniera decisa. Questo terzo episodio ha dato molto, ha creato un collegamento tra i pachuco e la famiglia Vega, ha avvicinato ancor di più Craft e la signora Branson e soprattutto si è notata la forte impronta di Magda sull'intera vicenda.
I suoi obiettivi sono ancora oscuri, se non fosse per quella sua frase a inizio stagione
Ti regalerò tante anime sorella…
Non sappiamo ancora nulla per certo, sicuramente non sappiamo quali anime le regalerà e in che modo.
Devo dire che personalmente Penny Dreadful: City of Angels 1×03 non mi è dispiaciuto, ha aggiunto mistero e questa potrebbe in potenza essere una mossa cruciale e preparatoria per l'arrivo del sovrannaturale.
Almeno questa è la speranza.