Dopo mesi di silenzio, abbiamo finalmente nuove notizie riguardo il sequel su Penny Dreadful: City of Angels prodotto da Showtime; i produttori della serie tv sono riusciti infatti a far salire a bordo del progetto Natalie Dormer.
Conosciuta negli ultimi anni per la sua partecipazione in Game of Thrones come Margaery Tyrell, l'attrice avrà il ruolo di protagonista insieme al collega Daniel Zovatto.
Ovviamente vedremo nuovi personaggi all'interno di Penny Dreadful: City of Angels; la serie televisiva avrà uno stile vittoriano e, oltre ai nuovi personaggi, ci sarà una nuova visione e trama da esplorare.
Ambientata nel 1938 a Los Angeles, un periodo e luogo profondamente infusi di tensione sociale e politica. Quando un orribile omicidio colpisce la città, il detective Tiago Vega (Daniel Zovatto) verrà coinvolto in una storia epica che riflette il passato della ricca Los Angeles: dalla costruzione delle prime autostrade della città e delle sue profonde tradizioni di folklore messicano-americano, fino alle pericolose azioni di spionaggio del Terzo Reich e l'ascesa dell'evangelismo radiofonico. In poco tempo, Tiago e la sua famiglia sono alle prese con potenti forze che minacciano di dividerli.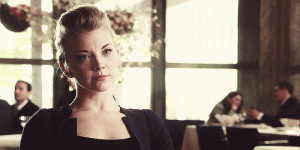 Natalie Dormer interpreterà il personaggio di Magda, un demone soprannaturale che può assumere l'aspetto di chiunque voglia; si manifesterà nel corso della storia, in varie forme. Nell'annuncio il suo personaggio viene descritto come carismatico, intelligente e camaleontico. Magda è un pericoloso nemico e un alleato inestimabile.
Il cast include anche i nomi di Jessica Garza e Johnathan Nieves.
La serie televisiva verrà scritta e prodotta dal creatore John Logan, già creatore del primo show. Paco Cabezas, il quale ha già diretto per The Alienist e Penny Dreadful, tornerà anche per il sequel.
Che cosa ne pensate? Siete entusiasti di questa scelta?