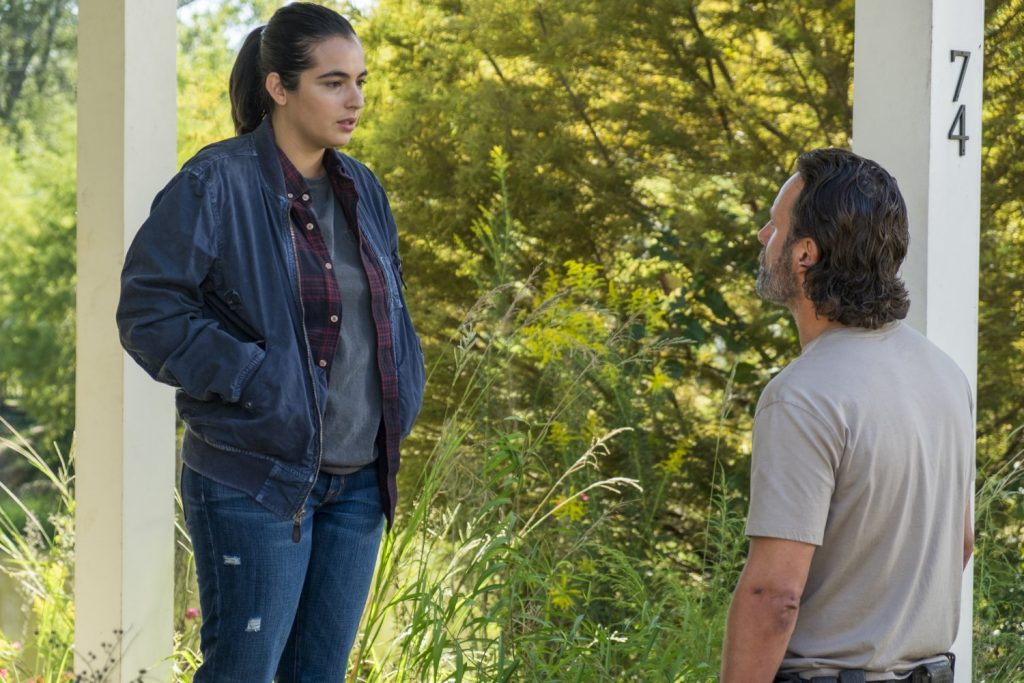 TARA 6.5 – Tara è molto combattuta. Lei sa. Sa che c'è un posto in cui ci sono armi a volontà, dove c'è altra gente che ha perso i propri cari a causa dei Salvatori. Ma sa anche che queste non si faranno scrupoli a sparare chiunque si avvicini a loro, senza dare il tempo di parlare, di spiegare. Di certo non è una situazione facile, ma bisogna prendere una decisione. Mantenere la promessa fatta a quelle donne – nonostante loro non abbiamo mantenuto la loro, cercando di ucciderla –  e quindi nascondere al suo gruppo una possibile soluzione al problema armi/gente, o dire la verità a Rick, venendo meno al patto con quelle donne e rischiando di far esplodere un'altra guerra?
Verso la fine dell'episodio Tara sembra aver preso una decisione. Vuole parlare con Rick, e sembra quindi voler dare il suo contributo per la guerra contro i Salvatori. Potrebbero anche trovare una soluzione pacifica. Non bisogna per forza uccidere, non più. Quelle donne potrebbero diventare alleate, grazie al nuovo Rick. Forse è per questo che Tara ha deciso di parlarne ora. Staremo a vedere. Per ora 6.5 per il coraggio.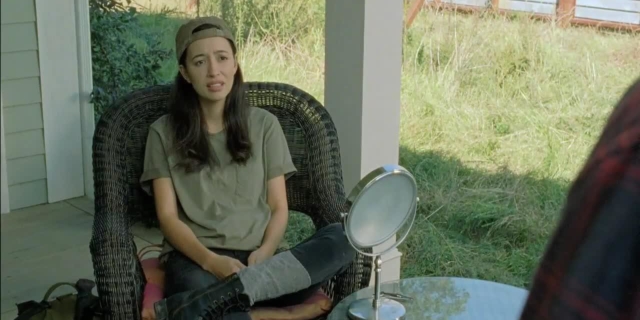 ROSITA, SASHA 5.5 – Rosita sta un po' perdendo la testa. La rabbia che prova sta diventando pericolosa. Non vuole aspettare, non sente ragioni; vuole solo vendetta, e la vuole adesso. Potrebbe essere un'ottima combattente per la grande guerra, ma lei non aspetterà. Si reca da Sasha, dove sa di trovare un'alleata. Nonostante l'imbarazzo (e l'odio da parte di una) per quella situazione, sembrano avere due cose in comune: la sete di vendetta e l'essere pronte a morire per questo. Anche Sasha non ha più niente da perdere, ma mi aspettavo che fosse più ragionevole. Decisione troppo avventata la loro, piena di rabbia e sconsiderata.
Questa è una guerra da preparare, prima di combattere. Bisogna essere pronti, e per esserlo serve del tempo. Ma loro non vogliono aspettare ancora. Così facendo, oltre a rischiare le loro vite, mettono in pericolo quelle degli altri, nonché l'intera battaglia, anche se sembrano non pensarci. Iniziava a piacermi il personaggio di Rosita, ma ora mi lascia perplessa. E Sasha mi ha un po' deluso. Vedremo cosa combineranno.
Non dimenticatevi di passare da qui: Norman Reedus Italia, The Walking Dead ITA , The Walking Dead-Italy , The Walking Dead Italia , TWD – Am I the only one Zen around here? Good Lord. , Caryl Italia, Andrew Lincoln Italy, Daryl Dixon ITA e FIGHT the Dead. FEAR the living – The Walking Dead gdr, The Walking Dead Pagina Italiana ! In più vi consigliamo un canale YouTube di un nostro affiliato Don't Open Dead Inside !