***QUESTO ARTICOLO CONTIENE SPOILER***
La scorsa notte è cominciato il fantastico, fenomenale e spaziale Cross-over tra le Serie: Supergirl (qui i miglioramenti), Arrow, The Flash e Legends of Tomorrow. Il primo episodio, "Crisis on Earth-X, Part 1", comincia davvero benissimo, ovvero con l'omicidio del noiosissimo e super fastidioso Jimmy Olsen da parte di quello che scopriremo essere la versione Nazi-folle di Oliver Queen. Inutile dire che il mio entusiasmo per la morte del signor Olsen è durato davvero poco. Non è il Jimmy Olsen che tutti conosciamo a morire, bensì quello di Terra X (Earth-X).
Per la prima volta in tre anni, finalmente abbiamo un cross-over fatto bene. Supergirl è parte fondamentale dello sviluppo di questi quattro speciali episodi. E almeno sta volta non ci dobbiamo accontentare di trenta secondi scarsi a fine episodio.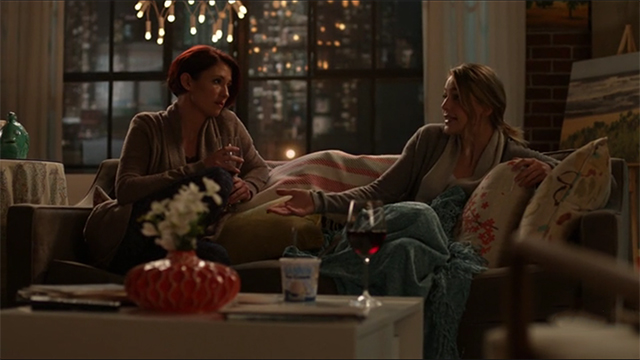 Ma andiamo a valutare il comportamento dei nostri eroi e delle nostre eroine coinvolte nel Cross-over (finora), ovvero Kara e Alex che, per sfuggire alla depressione di due relazioni finite male, decidono saggiamente di andare a un matrimonio. Ma cosa più assurda decidono di andare a quello della coppia più melensa e diabetica del mondo: Barry e Iris. Good Job girls! A quanto pare l'intelligenza scorre come l'acqua in un torrente in piena nella famiglia Denvers.
Crisis on Earth-X, Part 1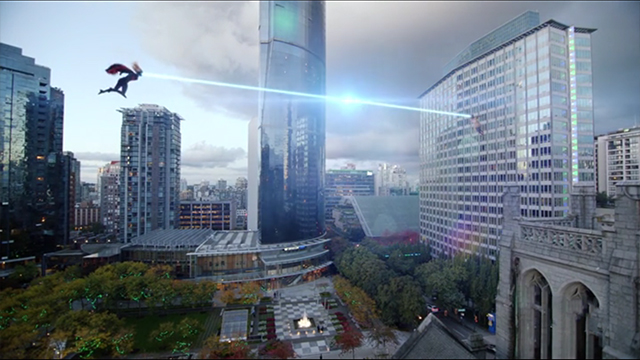 Supergirl 7:
Non do a Kara più di un 7 per via dell'inizio di puntata fiacco. Fiacco a causa della depressione cronica provocatale della scoperta del matrimonio di Mon-El. Non le do meno di 7 perché l'ultima figlia di Kripton riesce comunque a trovare un motivo per mettere da parte le sue pene amorose. Nonostante ciò, vederla triste e pensosa non è divertente quanto vederla svolazzare in giro per il Multiverso a prendere a calci nel culo i cattivi. E questo bisogna dirlo. Per fortuna, si rende indispensabile alla squadra durante l'attacco al matrimonio dei West-Allen. È facile farsi piacere Supergirl perché riesce a essere più umana degli umani. Anche se – alle volte – lo è un po' troppo e questo le impedisce di tirar fuori tutto il potere che possiede. Insomma Supergirl si è comportata da Kara, niente di speciale, niente di eccezionalmente fuori dagli schemi.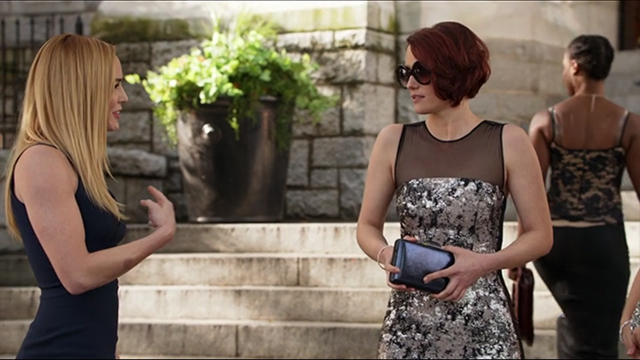 Alex 8+: 
Alex mi è piaciuta molto nell'episodio. Innanzitutto per via dell'intraprendenza dimostrata e poi perché è stata davvero divertente. L'Alex ubriaca e l'Alex imbarazzata e goffa sono davvero esilaranti. Di solito siamo abituati a due tipi di Alex, quella tutta d'un pezzo che fa il culo a chi le si mette contro e che non pensa mai a se stessa; e quella che in realtà è estremamente fragile e che ha bisogno di affetto. In questo episodio abbiamo visto, invece una sua versione divertente, meno seriosa e per niente noiosa. Ho adorato il momento post-one-night-stand con Sara e quanto si sentisse a disagio. È degno di nota il modo in cui riesca a passare – in un millesimo di secondo – da goffa e impacciata a badass che mette k.o. i nazisti. E ricordiamocelo: NON HA NESSUN POTERE.
Oliver 7: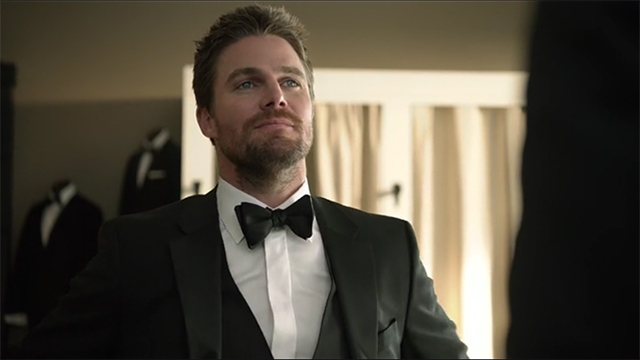 Oliver Queen ha cominciato bene, anzi direi più che bene, purtroppo però ha perso molto quando il caro Barry Allen ha deciso di metterli una fastidiosissima pulce nell'orecchio. L'idea di chiedere a Felicity di sposarlo ha completamente fatto calare il mio interesse verso questo personaggio, non perché l'idea non fosse nobile o perché il sentimento non fosse vero, semplicemente perché non mi sembrava né il luogo né il momento per farlo. Ma d'altra parte mi si è stretto il cuore vedendo quanto fosse rimasto deluso dalla risposta della donna amata.