# #
Come per tanti altri show, anche The Witcher è stata investita dall'onda COVID 19 e ha dovuto interrompere le riprese. Ora sono ripartite, ma è molto probabile che non finiranno prima del 2021.
# #
Lo show ha ottenuto un successo planetario, è stata adorata dai fan e per riempire questi mesi di attesa ci ha pensato Netflix.
Netflix infatti mette a disposizione un documentario e una docu-serie di approfondimento sulla storia e con qualche video dietro le quinte della prima stagione.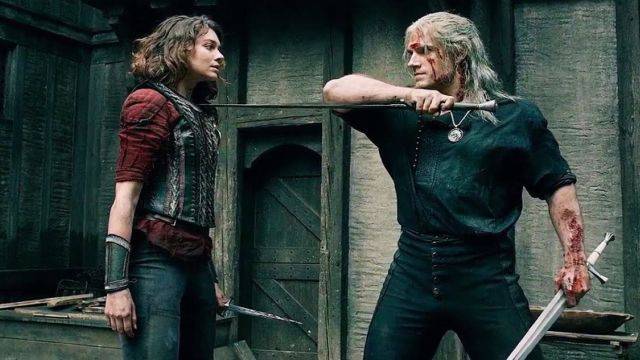 Il documentario The Witcher: dietro le quinte ha una durata di 32 minuti in cui si vedono i retroscena più interessanti della prima stagione.
I rapporti tra i membri del cast, le riprese delle scene più dinamiche, dove si nascondono le telecamere durante le riprese…insomma tutto ciò che soddisferà le curiosità dei fan.
# #
La docu-serie The Witcher: Dentro gli Episodi invece è formata da otto puntate (una per ogni episodio dello show) da circa 5 minuti l'una.
Ogni puntata di questa docu-serie è un approfondimento dell'episodio ufficiale.
Anche attraverso i racconti della creatrice della serie Lauren S. Hissrich, ogni puntata esamina i temi trattati e cosa ha animato l'autrice nello scrivere ogni episodio.
Queste due nuove proposte di Netflix sono già disponibili nel catalogo.
Sono stati diffusi su Twitter proprio nella giornata di ieri alcuni piccoli video per pubblicizzare l'uscita dei documentari. Ecco qui il post dedicato al primo episodio:
In attesa che le riprese siano concluse o che si proceda con la lavorazione dello spin-off Blood Origin, i fan possono approfondire ancora meglio la realtà di The Witcher, anche per apprezzare meglio gli episodi della seconda stagione.