Quando si parla di revival siamo sempre molto scettici. In realtà, alcuni fan potrebbero essere contenti di sentir di nuovo intonare "California here we come" ma siamo sicuri che sia il momento giusto per The O.C., per un suo ritorno sul piccolo schermo? Noi non ne siamo sicuri e per la verità non siamo soli. Anche il creatore della serie Josh Schwartz risponde una volta per tutte ai rumors sul revival di The O.C.:
Ci fu chiesto a un certo punto. Ci fu proposto di realizzare un revival di The O.C. per raccontare la storia di quei ragazzi una volta adulti. Per noi la serie rappresentava una storia molto, molto unica. Sentivamo di avere completato quel racconto una volta arrivati alla fine.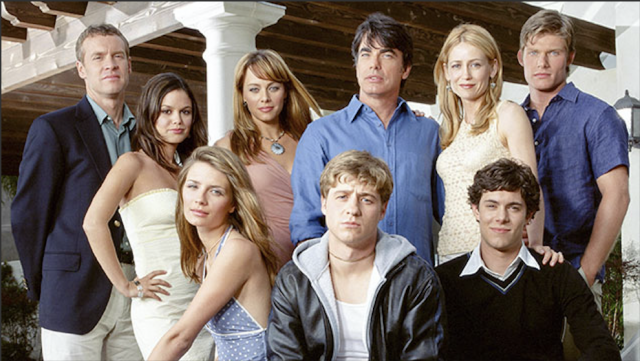 Non possiamo che essere d'accordo con quanto detto. Quando si cerca di riportare in vita vecchie serie tv purtroppo il risultato non è quello che ci aspetteremo. Per esempio, questa cosa l'abbiamo vista con Streghe. La nuova serie tv, con nuovi personaggi ha fatto molto discutere non solo i fan ma anche le stesse attrici originali. Così come molte volte vi abbiamo parlato dei rumors sul revival di Friends: si potrebbe fare, ma secondo la Aniston ad alcune condizioni.
Ma se tornare sul piccolo schermo sembra impossibile, gli attori del cast di The O.C. continuano comunque a essere molto amici. Qualche mese fa, vi avevamo raccontato dell'incontro inaspettato avvenuto tra Seth e Summer. La stessa Rachel Bilson è a favore di un ritorno della serie e anche Adam Brody sarebbe entusiasta a tornare: forse insieme la coppia più amata di The O.c: riuscirà a convincere Schwartz a realizzare una serie concentrata sulla vita di Summer e Seth da adulti?
Un'ipotesi molto azzardata!