Giancarlo Esposito, villain mai dimenticato di Breaking Bad, ora interpreta Moff Gideon nella serie di punta di Disney+ The Mandalorian. Nel corso di un'intervista la star di origini italiane ha rilasciato delle dichiarazioni sulla seconda stagione della serie ambientata nell'universo di Star Wars.
In attesa del ritorno di uno dei prodotti di punta della nuova piattaforma, è stata lanciata una fantastica promo: per chi si iscrive entro il 23 marzo, pagherà l'abbonamento 59,99€ all'anno invece di 69,99€.
Giancarlo Esposito non si è risparmiato, descrivendo la seconda stagione di The Mandalorian come "grandiosa":
Questa stagione sarà davvero grandiosa. La serie è un incredibile space western che ha dei legami con cose che non conosciamo e non vediamo. In origine George Lucas aveva Joseph Campbell come mentore e amico e lui puntava l'attenzione sul potere dei miti e sul Percorso dell'Eroe. Non è ognuno dei nostri percorsi il percorso dell'eroe? Abbiamo tutti i nostri ostacoli da superare e le nostre visioni nella nostra testa che vogliamo realizzare. Alcuni giorni fa stavo pensando a tutte le cose che non ho fatto nella mia vita.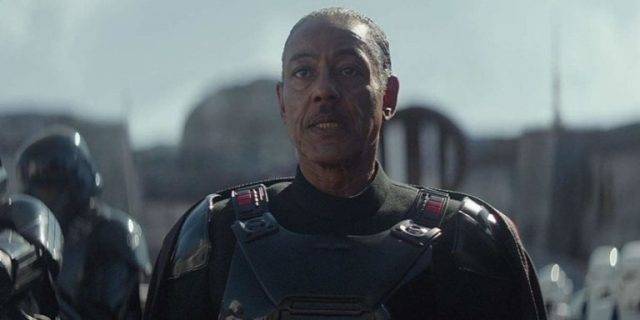 Ho realizzato molte delle mie visioni e dei miei sogni di ciò che volevo fare e se mancherà qualcosa alla lista di ciò che vorrei fare non sarò sconvolto. Ma molte persone non ne hanno spuntate nemmeno due o tre. The Mandalorian è una serie così impregnata nel mito e nel percorso dell'eroe che supera ogni ostacolo per essere al servizio degli altri. Amo questo show. Lo amo davvero. In molti modi è visionario e sono felice di farne parte.
Riguardo ai rumor che vorrebbero il suo personaggio impegnato a usare la darksaber dei mandaloriani nel corso della seconda stagione, Esposito si è detto a dir poco entusiasta:
Sono pronto. Lo sono davvero. Ne ho distrutte alcune e i responsabili degli oggetti di scena hanno detto "Wow, ti impegni davvero molto".
Non vediamo l'ora di vedere le prossime avventure del mandaloriano, l'altrettanto indimenticata star di Game of Thrones Pedro Pascal.