Jon Favreau, creatore di The Mandalorian, ci aggiorna sulla seconda stagione della serie ambientata nell'universo di Star Wars. Il tutto tramite un brevissimo tweet.
Da qualche tempo è noto che i creatori della serie, Jon Favreau e Dave Filoni, stiano lavorando alla seconda stagione. Nulla è stato però reso ufficiale. Almeno fino a ora.
Jon Favreau rivela la data di uscita
È stato proprio Favreau con un post sul suo account Twitter ad annunciare non solo la seconda stagione, ma anche la sua data di uscita. Cosa rende tutto questo ufficiale? La risposta di conferma da parte dell'account Twitter di Disney +.
La Disney non aggiunge altro, conferma tutto
A quanto pare, la seconda stagione di The Mandalorian arriverà su Disney + durante l'autunno 2020. Una vera sorpresa vista la precedente assenza di un rinnovo ufficiale.
The Mandalorian ha di fatti spopolato tra gli spettatori che hanno adorato fin da subito la storia e hanno eletto a tenera mascotte il personaggio di Baby Yoda. Proprio quest'ultimo, diventando virale sul web ha contribuito a rendere famosa la serie anche tra i non appassionati di Star Wars.
Un personaggio già noto ai fan sta per tornare
Così in moltissimi aspettavano il rinnovo finalmente giunto.
Ma Jon Favreau non si è fermato qui. Infatti ha allegato al tweet citato un'immagine di un personaggio del tutto inedito per la serie ma già visto ne Il ritorno dello Jedi.
Si tratta di Gamorrean, una creatura verde dalle sembianze suine che prestava servizio come guardia al palazzo di Jabba. Potrebbe questo essere un indizio sul possibile ritorno del criminale Hutt.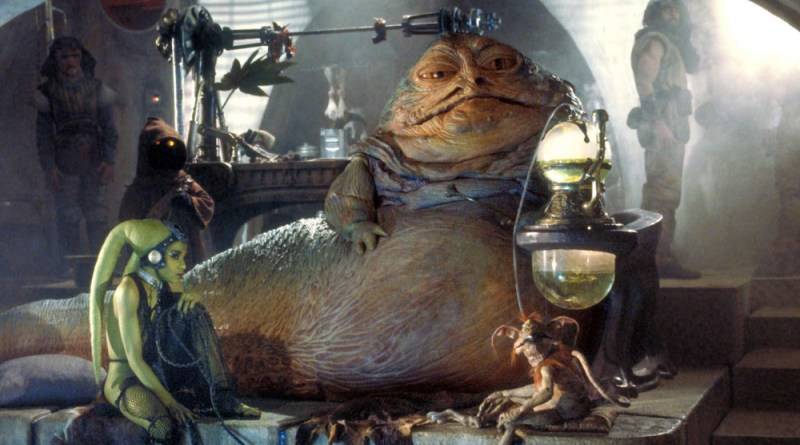 Ora sappiamo che l'attesa finirà in autunno. Nel mentre possiamo fare un ripasso con la prima stagione di The Mandalorian e, perché no, con Il ritorno dello Jedi.