The Mandalorian è una delle serie presenti nel catalogo Disney+ (che in Italia arriverà il 24 marzo 2020) e ha riscosso grande successo nel pubblico. Il preferito dei fan, sin da subito, è stato un minuscolo e tenerissimo esserino verde: Baby Yoda.
Non c'è dunque da stupirsi se il Funko Pop di Baby Yoda (o, meglio, il vero nome è The Child) sia già il più venduto in pre-ordine di sempre.
Infatti il Funko non è ancora stato rilasciato: la data ufficiale dell'uscita in commercio è il 15 maggio 2020.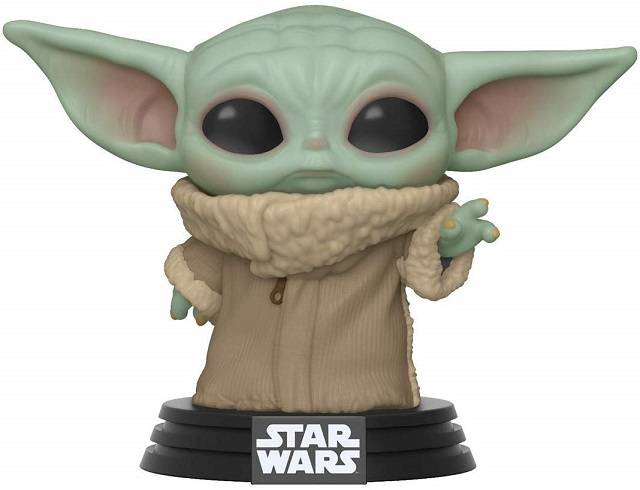 Due sono le versioni disponibili: quella più piccolina di 3 pollici (7,5 centimetri) e quella più grande da 10 pollici (30 centimetri).
Se Baby Yoda è il più venduto in pre-ordine, secondo quanto riporta ComicBook, Funko ha rivelato che il più venduto di sempre è invece il piccolo Groot danzante, personaggio dei Guardiani della Galassia.
Ma non c'è solo il Funko Pop. Baby Yoda ha conquistato il pubblico, quindi com'è naturale che sia ora troviamo merchandising ufficiale (e non) a lui dedicato, con diverse versioni del personaggio. La Hasbro ha infatti realizzato action figures e i collezionabili, mentre la Disney ha creato un tenero peluche. La Sideshow Collections ha prodotto una rappresentazione in scala 1:1 alta 40 centimetri e curata in ogni dettaglio. E Baby Yoda è diventato anche un personaggio di The Sims 4.
In The Mandalorian Baby Yoda/The Child è apparso sin dal primo episodio.
Le sue origini non sono specificate; tutti noi lo abbiamo sin da subito associato a Yoda, ma c'è un collegamento fra i due? Jon Favreau, creatore della serie, ha affermato che con questa domanda si entra nel campo dello spoiler.
The Mandalorian tornerà con la sua seconda stagione nell'autunno del 2020.