La mania per Baby Yoda impazza ovunque, non solo sui social (dove poco tempo fa la Disney ha tentato di bloccare i meme) e sul merchandising, adesso approda anche nei videogiochi. Nella fattispecie è il famoso titolo della Electronic Arts a sfruttare la passione del momento.
The Sims 4 con il suo ultimo aggiornamento ha dato la possibilità a tutti i giocatori di comprare una statua del nuovo idolo, direttamente dal catalogo del gioco. Inutile dire che questo avvenimento ha scatenato l'ilarità e la condivisione virale dell'acquisto sui social.
Soprattutto su Twitter alcuni utenti sfoggiano il loro ultimo acquisto, piazzando la statuetta negli angoli più impensabili della casa, in compagnia di simpatici nani, o in un accattivante collage.
Ricordiamo che Baby Yoda è un personaggio della nuova Serie Tv The Mandalorian, esclusiva Disney+, la nuova piattaforma streaming che in Italia debutterà ufficialmente il 31 marzo 2020. Lo show sarà ambientato tra la caduta dell'Impero nel capitolo 6 e l'avvento del Primo Ordine nel capitolo 7, e come suggerisce il nome stesso, tratterà le vicende di un mandaloriano.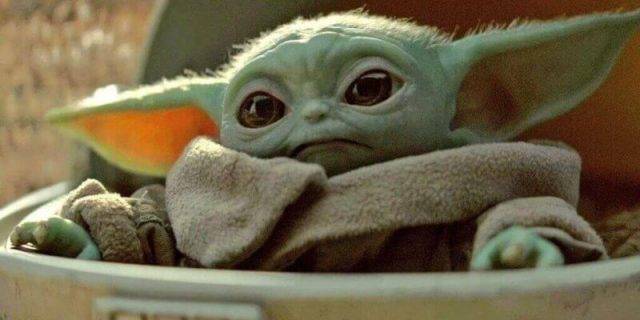 Baby Yoda è un nome dato dai fan di Star Wars al personaggio, in merito alla sua somiglianza con il famosissimo maestro Jedi Yoda. Tuttavia è altamente improbabile che possa trattarsi dello stesso personaggio, anche per ragioni di trama. Nonostante ciò, alcune teorie strampalate dei fan ipotizzano il contrario, appellandosi a una presunta "rinascita" del personaggio.
Insomma, il mito di baby Yoda sta contagiando tutto e tutti, il suo faccino dolce e spensierato ha colpito le emozioni di tutte le età, e chissà se non lo vedremo anche in qualche easter egg televisivo o videoludico. A questo punto non vediamo l'ora di vederlo in azione a marzo, con il rilascio ufficiale della Serie Tv.