Sta facendo impazzire il web. Tutti lo conoscono e tutti lo amano, pur non avendo visto la serie dove troviamo questo personaggio, The Mandalorian. Stiamo parlando di The Child, conosciuto da tutti come Baby Yoda. Con la sua piccola statura, gli occhioni e le espressioni divertenti è riuscito a conquistare chiunque. E non hanno perso tempo e c'è già la disponibilità di poter preordinare su Amazon il piccolo Yoda in diverse versioni, da Funko a Hasbro.
I prodotti si trovano già su Amazon e vi presentiamo qui i modelli già disponibili per il preorder:
Il Funko Pop di Baby Yoda è immancabile nella propria collezione di funko.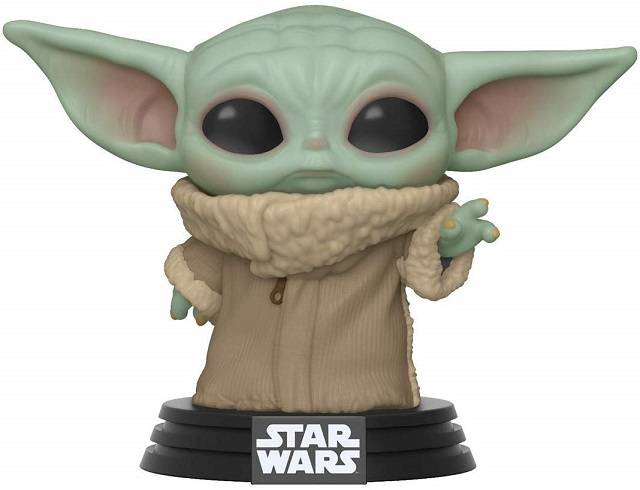 Se cercate una versione che riprenda Baby Yoda in alcune scene della serie tv, trovate al seguente link la versione tenera di The Child con la sua pallina.
O ancora, è possibile preordinare su Amazon un Baby Yoda parlante. Basta premere sul morbido corpicino per ascoltare 10 effetti sonori. Probabilmente la versione più adatta per bambini, ma non da escludere come regalo per adulti che non nascondo il loro bambino interiore.
Abbiamo inoltre una versione completa di tutti gli accessori iconici del personaggio: la rana, la sfera e la piccola ciotola da zuppa.
Non me ne vogliano le altre versioni, ma questa è decisamente la più tenera di tutte.
Sai che se sei uno studente universitario puoi avere Amazon Prime gratis per i primi 3 mesi e un abbonamento annuale a soli 18 euro? Clicca qui per tutte le informazioni di cui hai bisogno.
Per iscriverti e godere subito dei 3 mesi gratuiti, invece, clicca qui.