Il cast di The Haunting of Bly Manor si sta pian piano formando: ora sappiamo che ci sarà un altro attore da Hill House!
Dopo la notizia del ritorno di Victoria Pedretti, anche Oliver Jackson-Cohen – che in Hill House ha interpretato Luke Crain – tornerà nel sequel The Haunting of Bly Manor.
In questa seconda stagione della serie tv antologica, Jackson-Cohen interpreterà Peter, un "giovane uomo affascinante". Purtroppo è tutto quel che sappiamo sul suo personaggio: i dettagli sono ancora segreti.
I due gemelli Crain sono dunque riuniti: Victoria Pedretti, infatti, in Hill House ha interpretato Eleanor Crain, sorella gemella di Luke.
Ci saranno altri ritorni? Ancora poco sappiamo sul resto del cast. Carla Gugino, interprete di Olivia Crain, ha rivelato che le piacerebbe tornare a lavorare con Mike Flanagan, ma la sua presenza ancora non è stata confermata.
Oltre a Jackson-Cohen, Pedretti e Gugino, nel cast di Hill House abbiamo visto Michiel Huisman (Steven), Elizabeth Reaser (Shirley), Kate Siegel (Theodora), Henry Thomas (Hugh da giovane) e Timothy Hutton (Hugh).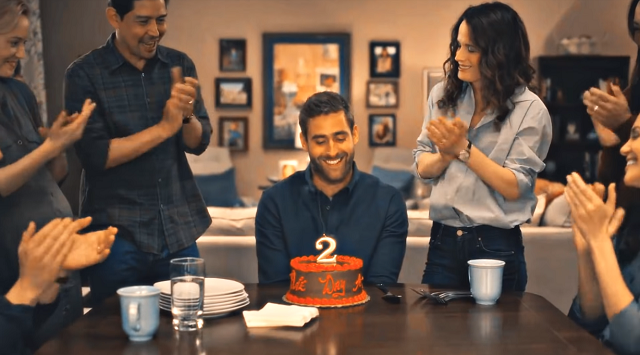 La presenza di due attori della prima stagione in Bly Manor ci richiama alla mente American Horror Story. Anche nella serie tv di Ryan Murphy gli attori prendono parte a diverse stagioni interpretando ogni volta nuovi personaggi.
The Haunting of Bly Manor racconterà la storia di un'istitutrice, Dani (Victoria Pedretti), che si prende cura di due bambini in una magione di campagna. Bly Manor, però, è infestata da fantasmi; eventi misteriosi scombussoleranno le vite di Dani e dei due bambini. La stagione è ispirata al racconto Il Giro di Vite, dell'autore Henry James.
Rinnovata circa cinque mesi fa da Netflix, The Haunting tornerà sul servizio streaming nel 2020. Nell'attesa vi consigliamo cosa guardare dopo Hill House.