Netflix ha rilasciato numerose serie nel corso del 2018 che hanno conquistato, quale più e quale meno, gli spettatori della piattaforma. The Haunting of Hill House è stata una di queste: la serie tv, ispirata al romanzo di Shirley Jackson del 1959, ha fatto impazzire gli abbonati di Netflix.
Ma non solo.
La serie televisiva ha incantato anche degli esperti del paranormale, i quali hanno rilasciato delle dichiarazioni inerenti ciò che si cela all'interno dello show. La protagonista e produttrice esecutiva di Kindred Spirits, Amy Bruni, ha detto di guardare The Haunting of Hill House con l'attenzione di un'investigatrice.
Durante l'intera serie televisiva, posso dirti che c'era un intenso interesse nel paranormale, hanno fatto molte ricerche.
Ma Amy Bruni non è l'unica che ha affermato ciò. Un'altra investigatrice del paranormale, Katrina Weidman, ha confermato di aver visto la serie televisiva di Netflix ben due volte e le ha ricordato molti casi a cui ha preso parte in prima persona.
Quando si tratta di questo genere televisivo, io l'ho vissuto. Ho vissuto in questi luoghi e ho respirato ogni aspetto. Molti dei media che vedo mi fanno ridere. Con Hill House, ho sentito davvero quella paura. Così pochi progetti ottengono ciò che sembra e lo sminuiscono.
Entrambe le donne hanno trovato terreno comune su molte teorie legate alla serie televisiva: la prima fra tutti è che la paralisi del sonno mostrata in The Haunting of Hill House è causata da tipicamente da stress accumulato e non da fantasmi.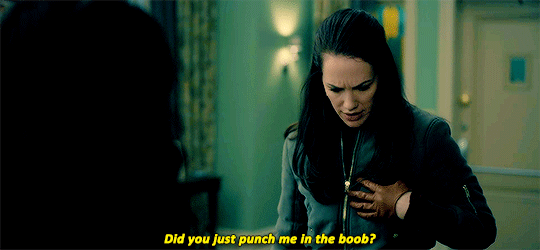 Una delle figure che i produttori di Hill House sono riusciti a ricreare al meglio è il fantasma di William Hill, che tormenta il personaggio di Luke. Questa entità all'interno del mondo paranormale è conosciuta come "l'Uomo col Cappello". Il fantasma è talmente popolare da avere forum e ricerche dedicate esclusivamente a lui.
Inoltre, come per la famiglia Crain, quando un nucleo familiare vive esperienze paranormali, i vari membri hanno difficoltà a parlarne. Tutto ciò causa un tale stress che nel peggiore dei casi porta i membri della famiglia ad allontanarsi. Per le due donne, una delle emozioni che più accomuna le vittime di questi episodi è il dubbio che si cela nel vivere tutto ciò. Le conseguenze sono la negazione e il voler dimenticare, esattamente come accade a Steven o Shirley Crain.
Secondo l'investigatrice Amy Bruni, i fantasmi rimangono indietro per risolvere qualcosa.
Hanno fatto un lavoro così meraviglioso nel ritrarre diversi elementi che vediamo nel paranormale, non solo le esperienze, ma l'elemento umano, sia nell'immediato, che anni dopo. È una delle migliori serie televisive che ho visto da molto tempo. È stata fatta davvero bene: quanto è spaventoso, quanto può influire su di te e come può distruggere una famiglia.