The Crown si appresta a un recasting completo in vista della terza stagione per poter meglio rappresentare il contesto storico degli anni Settanta.
La Serie The Crown racconta la storia della Regina Elisabetta II dai tempi del suo matrimonio nel 1947 (71 anni fa!) ad oggi.
Per rispettare l'invecchiamento naturale dei personaggi si è deciso di trovare nuovi attori che li interpretino, a differenza di altre Serie in cui gli stessi si devono sottoporre a ore ed ore di trucco.
Gli interpreti dei protagonisti, come Claire Foy per la Regina Elisabetta II oppure Matt Smith per il Principe Filippo, hanno passato il testimone a nuovi attori per mantenere i loro personaggi fedeli al tempo che scorre.
Nei mesi scorsi sono stati ufficializzati i nomi dei ruoli più importanti tra cui il Principe Filippo, la Regina Elisabetta II, la Principessa Margaret ed il Primo Ministro Harold Wilson.
Ed ecco che le indiscrezioni segnalano una nuova aggiunta al cast, nel ruolo del fotografo Antony Armstrong-Jones ovvero il marito della Principessa Margaret, nonché cognato della Regina.
Parliamo di Ben Daniels che prende il posto di Matthew Goode.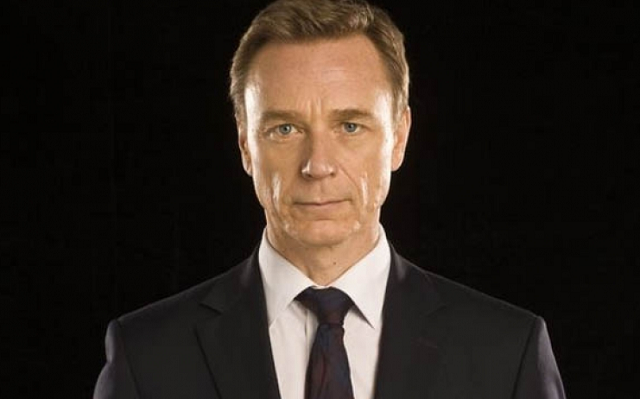 I due coniugi in discussione, nella realtà si sposarono nel 1960 per divorziare 18 anni dopo, nel 1978. Riguardo alla sua interpretazione di questo personaggio Daniels dichiara:
"Dopo essere rimasto conquistato dalle prime due stagioni, sono incredibilmente elettrizzato nell'unirmi al cast di questo incredibile progetto televisivo. Lord Snowdon era un uomo talmente dinamico e complesso e non vedo l'ora di interpretarlo."
Daniels ha partecipato a diversi progetti seriali e cinematografici, ma ultimamente è conosciuto per la sua interpretazione di Padre Marcus Keane nella Serie The Exorcist. L'abbiamo visto anche nelle prime stagioni di House of Cards, nei panni di Adam Galloway, il fotografo amante di Claire Underwood.
Bhe, nuovi volti per vecchi personaggi, aspettiamo The Crown 3 su Netflix nel 2019!