Continua il periodo delle cerimonie di premiazione, e dopo i Golden Globes sono arrivati anche i SAG Awards 2020 (qui la lista completa di tutti i vincitori di questa edizione). Durante la premiazione Millie Bobby Brown ha rivelato in un'intervista un consiglio che le diede la collega Winona Ryder durante le riprese della prima stagione di Stranger Things. Millie ha dovuto rasare i capelli per interpretare Eleven, e Winona (Joyce Byers) sa benissimo cosa significa avere un taglio molto corto.
Winona Ryder si è tagliata i capelli quando era più giovane, quindi mi ha detto che ci sarebbe stato un momento in cui avrei avuto degli strani capelli durante la ricrescita. Quindi almeno me lo aspettavo, ed è in effetti successo proprio così.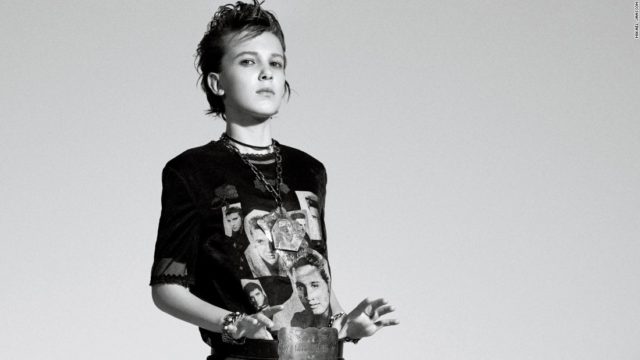 Possiamo dire che 'il peggio' è passato, ormai Stranger Things è arrivata alla quarta stagione (a breve cominceranno le riprese, anche se in ritardo rispetto a quanto previsto) e Millie Bobby Brown non ha più dovuto rasare i capelli per interpretare Eleven. Questa, insieme a poche altre informazioni, è tutto ciò che sappiamo della prossima stagione della serie. Sappiamo che sarà composta da 8 episodi, e alcune scene verranno girate in una location particolare, che ha attirato l'attenzione dei fan e non hanno perso tempo a creare ipotesi su un possibile ritorno di un personaggio importante (qui tutti i dettagli).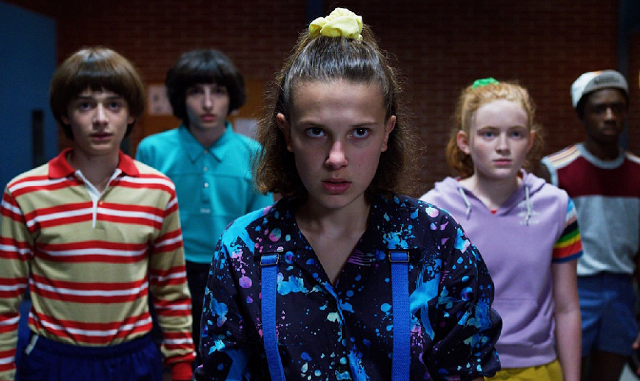 Durante l'intervista ai SAG Awards, la giovane attrice si è complimentata per l'interpretazione di un'altra giovane attrice, Joey King, nella serie tv The Act. Anche Joey King ha dovuto rasare i capelli per interpretare Gypsy Blanchard nella serie The Act, che al momento ha una sola stagione da 8 episodi.
L'ho amata perché anche lei si è rasata i capelli. Quindi sicuramente abbiamo qualcosa che ci unisce.