La conferenza stampa di Milano ha svelato i dettagli dell'edizione 2017 del Lucca Comics & Games, tra eventi, incontri, anteprime interessanti e gli ospiti attesi e non. E quest'anno, più che mai, ci saranno numerose iniziative riguardanti le Serie Tv.
L'1 Novembre 2017 si apriranno le danze della 51esima edizione del Lucca Comics & Games, il cui titolo e tema è HEROES, l'evento si concluderà il 5 Novembre 2017.
Michael Whelan è l'autore della locandina diffusa mesi fa della manifestazione ed anche uno degli ospiti più attesi, è l'artista di riferimento di autori tra cui Stephen King, Isaac Asimov e Brandon Sanderson.
Un altro fumettista è in lizza con Whelan per il premio di ospite più atteso, Robert Kirkman, niente popò di meno che il creatore di Outcast, Invincible e The Walking Dead. Kirkman parteciperà all'evento e incontrerà per la prima volta i fan italiani.
FOX non vuole passare inosservata, anzi, punta in alto per le sue presentazioni.
Approfittando della prima presenza italiana di Robert Kirkman l'emittente televisiva organizzerà la premiere ufficiale internazionale di "The Walking Dead: The Journey So Far". La pellicola è un docu-film che ripercorre tutte le tappe fondamentali dello show alla quale hanno preso parte tutti i personaggi presenti e passati di The Walking Dead.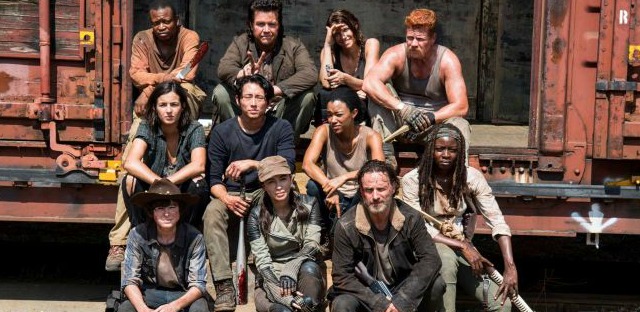 A seguito della presentazione dello speciale si terrà il firma copie e un incontro con i fan a cui presenzierà lo stesso Kirkman per rispondere alle domande del pubblico presente. Un'occasione da non perdere assolutamente!
La FOX ovviamente non si limita a The Walking Dead, infatti verrà organizzato nel padiglione dedicato la FOX Hero Experience, un'attività che tutti i series addicted apprezzeranno.
Inoltre sarà proiettata l'anteprima di "Long Road Home", la nuova serie di National Geographic che racconta la lotta in condizioni estreme di un gruppo di soldati americani che subisce un'imboscata in Iraq nel 2004. Nel cast della serie ha recitato anche Michael Kelly, l'interprete di Doug in "House of Cards".
Per la prima volta Netflix sarà presente alla manifestazione.
E per prima cosa chiama i fan di Stranger Things a raccolta. Data anche la quasi concomitanza con l'uscita della seconda stagione della Serie Tv (qui se vuoi vedere il trailer), Netlix ricreato l'Upside Down con il quale i fan potranno interagire.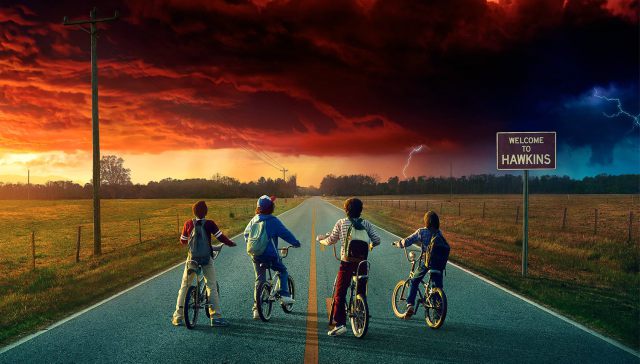 La piattaforma streaming non concentrerà le sue energie solo su Stranger Things, ma proporrà alcuni meet&greet e la visita all'hub Netflix in cui saranno presentati molti titoli e novità, soprattutto per quanto riguarda gli show Marvel.
Anche TIMVISION si farà notare con la proposta della prima visione al pubblico di alcuni episodi di due serie molto amate, "The Handmaid's Tale" e "Vikings".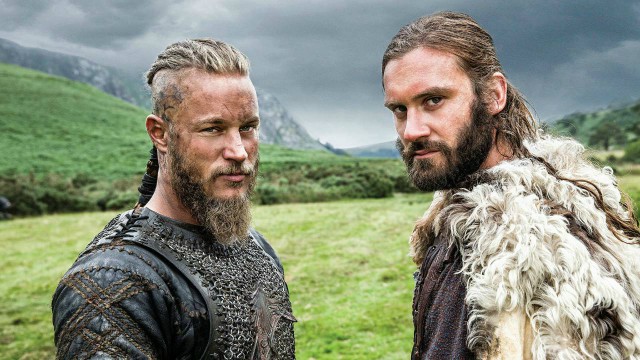 Inoltre la piattaforma Infinity proporrà la presentazione delle Serie Tv in uscita in esclusiva.
Una delle giornate dell'evento metterà a disposizione dei fan dei make up artist che truccheranno e trasformeranno chiunque voglia in un supereroe, come Arrow, Superman o Batman.
In collaborazione con Warner Bros, Ininity darà spazio anche a The Big Bang Theory, offrendo la prima uscita ufficiale del primo episodio dell'undicesima stagione e allestendo una zona del padiglione totalmente nello stile della Serie.
Sempre la Warner Bros, inoltre, proietterà un episodio di Riverdale oltre che alla presentazione di due film della DC a tema Heroes: Justice League e Wonder Woman.
Ultima ma non ultima RAI4, che organizzerà uno speciale dedicato a "Doctor Who".
Durante il Lucca Comics & Games verrà proiettato in anteprima il primo episodio della decima stagione intitolato "Il Pilota".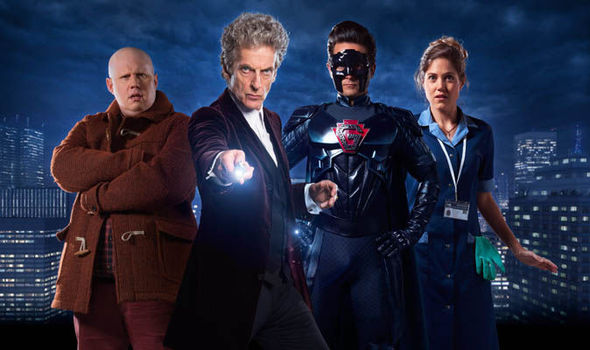 È evidente che le attività a tema Serie Tv non mancheranno e annoiarsi sarà veramente impossibile.