Emilia Clarke e Jason Momoa si sono ritrovati a Londra per una serata in onore dei vecchi tempi in cui erano marito e moglie in Game Of Thrones.
L'attrice britannica, amata per la sua interpretazione nelle 7 stagioni di Game Of Thrones di Daenerys della nobile casa Targaryen, prima del suo nome, regina degli Andali, dei Rhoynar e dei Primi Uomini, signora dei Sette Regni, protettrice del Regno, principessa di Roccia del Drago, Khaleesi del Grande Mare d'Erba, la Non-bruciata, Madre dei Draghi, regina di Meereen, Distruttrice di catene.
Jason Momoa, hawaiano che nella prima stagione ha interpretato il capo dei Dothraki, il super sexy Khal Drogo.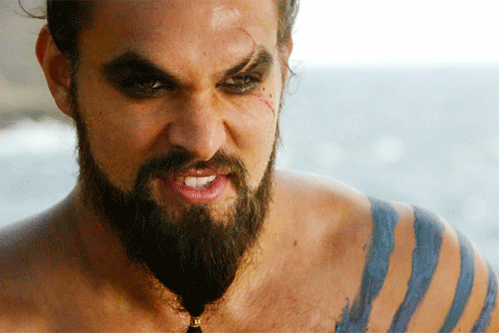 La ex coppia si è ritrovata a Londra per una specie di rimpatriata in nome del loro amore (nella finzione) e del loro affetto (nella realtà).
I due protagonisti sono rimasti comprensibilmente molto legati l'uno all'altro dopo le riprese di Game Of Thrones. D'altronde hanno girato quasi tutte le scene della prima stagione insieme, non si può dire che non abbiano avuto il tempo di conoscersi.
Nonostante gli impegni sono riusciti a passare una serata in compagnia reciproca e a base di divertimento, lo dimostrano le foto postate sui profili Instagram dei due protagonisti che li vedono entrambi sorridenti e felici.
Emilia e Jason si sono ritrovati con la gradita compagnia della co-protagonista del nuovo progetto cinematografico di Momoa Justice League, Gal Gadot.
Nonostante la breve durata della permanenza del personaggio di Khal Drogo i due interpreti sono soliti chiamarsi con i nomignoli dei loro personaggi.
Emilia scrive:
"Quando la vita è così generosa da farti incontrare il tuo sole e stelle direttamente in città… Perdi i tuoi occhi e vinci 5 sorrisi (e gin) dove ce n'era solo uno (*di sorriso – c'è sempre altro gin). Tu sarai sempre l'uomo più importante per la Madre dei Draghi."
La serata si è divisa tra battute e qualche (forse troppi) drink.
Affetto ricambiato dalle didascalie di Momoa che scrive:
"Amore pazzo e profondo per questa regina. È vero come ci vengano sempre le farfalle nello stomaco quando siamo insieme. È un peccato che non riusciamo a vederci quanto vorremmo, ma quando lo facciamo io mi sento proprio come un vero KHAL, ti adoro Emilia […]"

"Alla fine è successo! Sono onorato di conoscere queste due fantastiche donne. Wonder Woman anche detta (aka) ottima madre dei guerrieri, aka salvatrice del mio f*****o sedere ogni volta in Justice League e Khalessi aka madre dei ***** draghi aka la mia dolcezza aka luna della mia vita […]"
Sembra di tornare indietro nel tempo quando Emilia e Jason erano veramente la luna e le stelle della vita dell'altro nelle vesti di Daenerys e Drogo. Un po' ci mancano e vederli insieme ogni tanto allevia la nostalgia.