Reduce dalla proposta di matrimonio a Rose Leslie, Kit Harington torna a parlare di Game of Thrones. Nonostante manchino due anni (forse) alla messa in onda della Serie Tv della HBO, non stanno mancando i pettegolezzi a riguardo. In questo articolo, Nikolaj Coster-Waldau aveva lasciato intendere che gli attori durante l'ottava stagione non avrebbero ricevuto il copione. Questo per evitare fughe di spoiler, come già successo durante l'attacco hacker questa estate.
Adesso la parola passa al legittimo erede del Trono di Spade (piccoli spoiler per voi che state recuperando la Serie Tv e avete deciso di leggere questo articolo). Kit Harington è stato recentemente intervistato da The One Show della BBC (via Digital Spy), ha effettivamente confermato che almeno alcuni membri dei cast sono stati privati ​​dei prossimi eventi dell'ottava stagione.
La fine è davvero emozionante. La settimana scorsa abbiamo avuto la lettura del copione, infatti, ora so di sapere tutto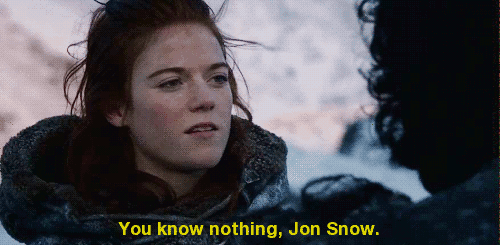 Harington ha confermato che i livelli di sicurezza che sono stati attuati sono davvero estremi come ad esempio la riservatezza sulle date di inizio riprese e il divieto di fare foto alle scene. L'intervistatore, ad un certo punto si è lasciato sfuggire che Kit inizierebbe a girare le sue prime scene lunedì 23 ottobre. L'attore ha dichiarato che arrivare alla fine della lettura è stato davvero emozionante, ha ammesso di aver pianto:
Ho pianto alla fine! Ricordatevi che ho interpretato questo ruolo per 8 anni. Sarà un anno strano. Dire addio a tutti, andare in scena un'ultima volta con questa persona, mandare in scena il tuo personaggio per l'ultima volta. Non sono solo io attaccato al mio personaggio, un sacco di persone in tutto il mondo sono collegate ad esso.
L'ottava stagione, sarà la più costosa ma anche la più breve. Porterà alla fine di un'era e noi non siamo ancora pronti, per questo colmeremo la sua assenza con gli spin-off già annunciati.