Penny Dreadful, amatissima serie tv targata Showtime, cancellata in fretta e furia alla sua terza stagione, avrà uno spin-off. Si chiamerà City of Angels e sarà ambientata molti anni dopo la morte di Vanessa Ives, eroina morta suicida nella lotta contro il male. Si svolgerà infatti nel 1938, a un passo dal secondo conflitto mondiale, e sarà ambientata a Los Angeles, da cui la scelta del nome.
Non si sa molto della trama, ma è uscito da qualche tempo un teaser che ha entusiasmato i fan di tutto il mondo. Ve lo anticipiamo, in caso non foste già informati della cosa: nello spin-off di Penny Dreadful non è previsto il ritorno di Eva Green, né nel ruolo di Vanessa né in un'altra veste. È però notizia dell'ultim'ora il fatto che ci sarà un altro volto conosciuto ai fan della serie.
Si tratta di Rory Kinnear, che in Penny Dreadful interpretava l'inquietante e poetica creatura creata dal dottor Frankestein, conosciuto anche per il suo indimenticabile ruolo in Black Mirror nell'episodio Messaggio al primo ministro. Interpreterà il Dr. Peter Craft, un pediatra tedesco e capo della German-American Bund, un'organizzazione che spera manterrà gli Stati Uniti isolati dalla minaccia di guerra in Europa.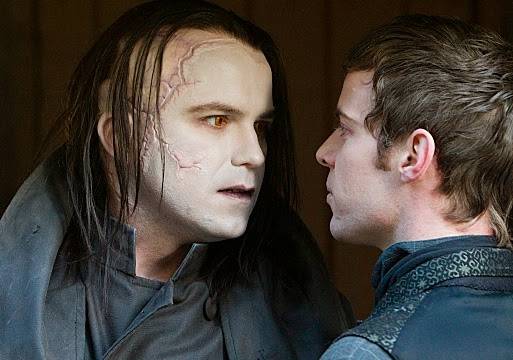 John Logan, creatore di Penny Dreadful e sviluppatore di City of Angels, si è espresso così riguardo lo spin-off:
Penny Dreadful: City of Angels avrà una coscienza sociale e una consapevolezza storica che abbiamo scelto di non esplorare nelle trame londinesi di Penny Dreadful. Saremo alle prese con specifiche questioni politiche, religiose, sociali e razziali del mondo storico e reale. Nel 1938 Los Angeles si stava ponendo alcune domande difficili sul suo futuro e sulla sua anima. I nostri personaggi dovranno fare lo stesso. Non ci sono risposte semplici. Ci sono solo domande potenti e arresti di sfide morali. Come sempre nel mondo di Penny Dreadful, non ci sono eroi o criminali, solo protagonisti e antagonisti, personaggi complicati e conflittuali che vivono sul fulcro della scelta morale.
Altri due nomi importanti presenti nel cast sono Daniel Zovatto, nel ruolo del protagonista, un poliziotto alle prese con un passato traumatico e in lotta contro il razzismo, e Nathalie Dormer, star di Game of Thrones. La Dormer interpreterà un demone mutaforma, capace di assumere l'aspetto di qualunque essere umano.