Il crossover dell'Arrowverse di quest'anno, Crisis on Infinite Earths, vedrà l'apparizione di molte guest star e protagonisti di diverse serie televisive. Gli episodi saranno popolati dagli eroi di Arrow, The Flash, Legends of Tomorrow, Supergirl, Batwoman e persino Black Lightning: tutti loro si uniranno per salvare il Multiverso dalla distruzione dell'Anti-Monitor (LaMonica Garrett). L'imminente avventura che porta alla crisi è iniziata nella première della sesta stagione di The Flash e nel primo episodio dell'ottava stagione di Arrow.
Lo scorso fine settimana, sono circolati diversi pettegolezzi sul possibile coinvolgimento di Tom Ellis nei panni di Lucifer Moringstar.
Queste voci sono partite dopo che un famoso account ha twittato che Ellis è stato avvistato a Vancouver sul set di Crisis on Infinite Earths.
Il racconto riportava che una scena veniva girata con David Ramsey (che interpreta John Diggle), Katherine McNamara (Mia Smoak) e Matt Ryan (John Constantine). Sfortunatamente, Ellis ha affermato che si trattava solo di una voce e nient'altro.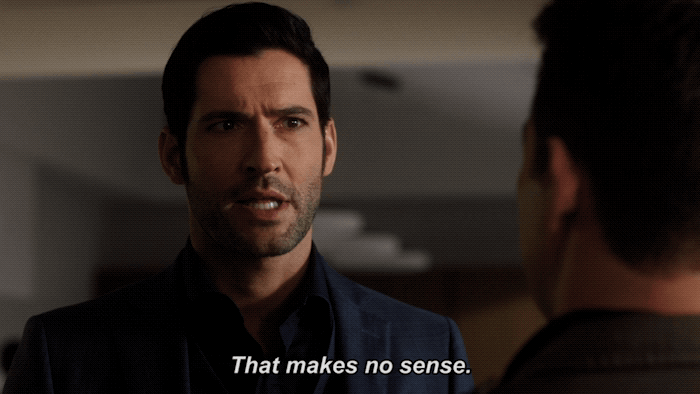 Parlando con Entertainment Tonight sul set della quinta e ultima stagione di Lucifer, l'attore ha spiegato come i fan potevano pensare che sarebbe apparso nel crossover:
Questo è ciò che accade. Vado a Vancouver per il fine settimana per visitare il mio amico per il suo compleanno e ora improvvisamente sono in uno show diverso!
Mentre Ellis non sarà presente in Crisis on Infinite Earths, potremo vedere Tom Welling ed Erica Durance di Smallville, i quali riprenderanno i loro ruoli come Clark Kent e Lois Lane. Tyler Hoechlin tornerà a vestirsi come l'Uomo d'Acciaio di Supergirl, con Elizabeth Tulllcoh che riprenderà il suo ruolo di Lois Lane dell'Arrowverse. E soprattutto, Brandon Routh di Legends of Tomorrow riprenderà il suo ruolo in Superman Returns dando vita a Kingdom Come Superman.
Tutto sommato, Ellis sarebbe stata la soluzione perfetta per l'evento di Arrowverse. I fumetti di Neil Gaiman hanno presentato la sua versione di Lucifer, e il personaggio è profondamente radicato nella mitologia DC Comics. Ellis potrebbe non entrare nel mondo della DC ma i suoi fan potranno vederlo un'ultima volta nei panni di Lucifer nell'ultima stagione dello show.