Abbiamo una splendida notizia per i fan del musical Les Miserables: presto potranno vedere il nuovo adattamento per il piccolo schermo realizzato dalla BBC. L'emittente televisiva inglese aveva già annunciato nel 2017 che stava lavorando a questo nuovo progetto e che a occuparsi della scrittura della serie sarebbe stato Andrew Davies. L'uomo oltre ad aver scritto molti episodi di House of Cards, aveva già lavorato con la BBC per la miniserie di successo War and Peace. Per molti mesi non ne avevamo saputo più nulla tanto che avevamo cominciato a credere che il progetto fosse stato accantonato. 
Tuttavia a luglio sono state rilasciate le immagini dei tre protagonisti e abbiamo capito quindi che la serie stava cominciando a prendere forma!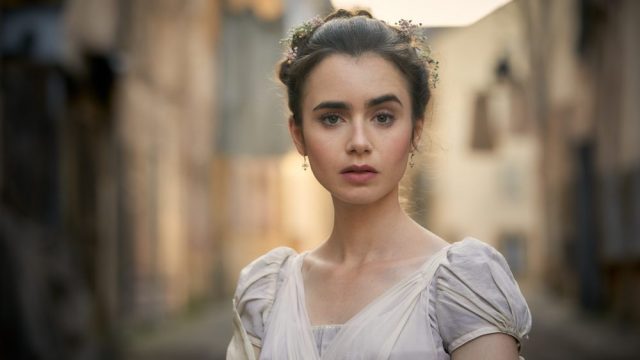 Abbiamo scoperto quindi tre grandi attori che faranno parte del cast di Les Miserables: la stupenda Lily Collins sarà la sfortunata Fantine, il pluripremiato Dominic West (noto soprattutto per il suo ruolo in The Wire) sarà l'ex galeotto Jean Valjean mentre David Oyelowo interpreterà il ruolo del temibile ispettore Javert.
Oggi dopo diversi mesi possiamo vedere le nuove foto di Les Miserables in cui compaiono gli altri personaggi della storia!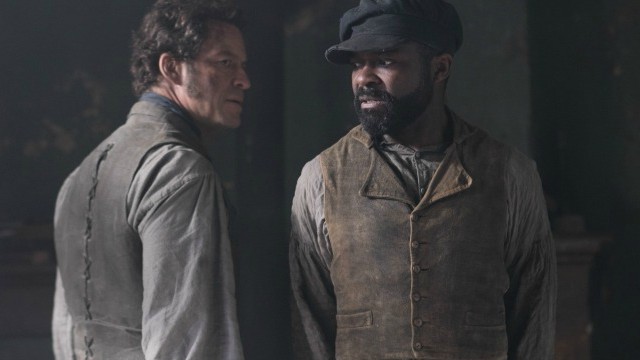 Possiamo quindi dare una prima occhiata agli altri attori che vedremo in questa miniserie che promette di essere davvero magnifica. Sarà Olivia Colman a interpretare il ruolo della perfida Madame Thénardier e siamo sicuri che ci regalerà una performance indimenticabile! Del resto la Colman è una veterana delle serie tv: ha recitato in alcune delle migliori produzioni inglesi come The Night Manager, Broadchurch e Fleabag. Non dimentichiamo inoltre che sarà nella nuova stagione della serie di successo che racconta la storia della famiglia reale inglese (scopri qui 10 motivi per cui The Crown merita la vostra attenzione). A recitare la parte dello scaltro Monsieur Thénardier sarà invece l'attore inglese Adeel Akhtar.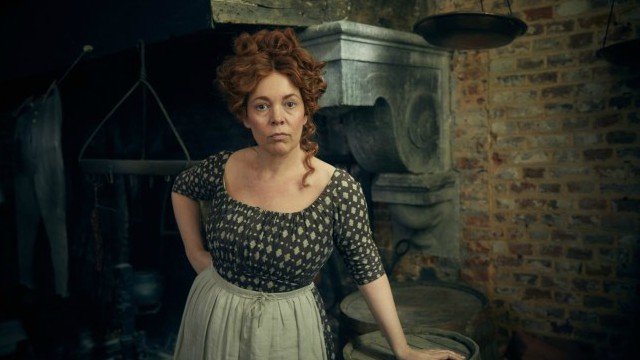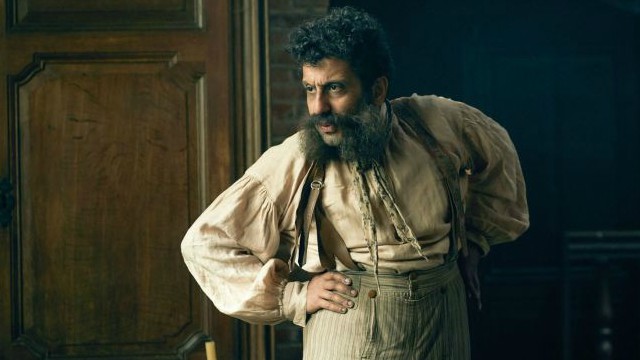 La BBC ha rilasciato anche una foto in anteprima in cui compaiono Marius e Cosette, gli innamorati sventurati della storia. Due volti pressoché sconosciuti, Ellie Bamber e Josh O'Connor, ci faranno sognare raccontando la storia d'amore di due dei personaggi più amati della letteratura francese. In realtà qualche serie tv addicted particolarmente attento potrebbe già conoscere Josh O'Connor: il ragazzo ha infatti recitato in qualche episodio di Peaky Blinders e nella serie americana The Durrells. Tra l'altro anche lui farà parte del cast della nuova stagione di The Crown vestendo i panni del Principe Charles.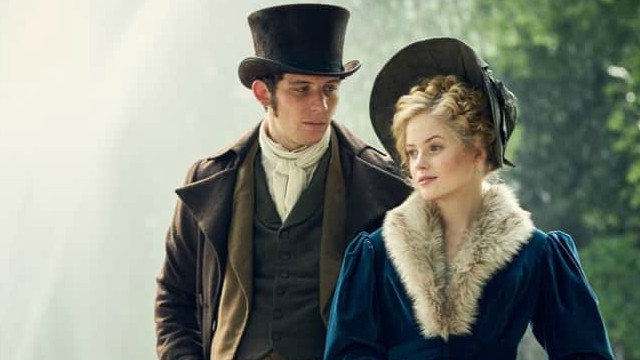 Gli interpreti ci sembrano perfetti per i loro ruoli loro assegnati e siamo sicuri che ci regaleranno delle stupende interpretazioni. Purtroppo la BBC non ha ancora comunicato quando potremo vedere i sei episodi diretti da Tom Shankland. Le riprese si sono svolte a febbraio del 2018 e la troupe ha girato tra il Belgio e il nord della Francia.
Comunque tutto sembra essere pronto e probabilmente potremo vedere questa nuova miniserie tratta da uno dei più famosi romanzi di Victor Hugo già all'inizio del nuovo anno.
Questo è solo l'ultimo di una lunga schiera di adattamenti televisivi e cinematografici che hanno cercato di rappresentare al meglio il dramma degli ultimi, che sono protagonisti di questo splendido romanzo. A differenza dell'ultimo film realizzato nel 2012 la serie della BBC non sarà un musical e non avrà quindi nessuna canzone. Comunque rivivere una storia che sa sempre toccarci il cuore sarà stupendo e in 6 episodi di un'ora gli autori potranno sicuramente rendere al meglio il mastodontico romanzo francese.
Siamo sicuri che Les Miserables riuscirà ad emozionarci e conquistarci. Del resto ha tutte le carte in regola per essere una delle rivelazioni del prossimo anno: il cast è talentuoso e di alto livello, a distribuirla è la BBC (scopri qui quale è stata la serie più vista sulla BBC Two nel 2017). Noi non vediamo l'ora di guardare il pilot e canticchiare One Day More.