La star di Gotham, David Mazouz, considera un altro episodio di Flashpoint come un modo per lo Serie Tv della Fox di incrociarsi con l'affermato universo della DC Comics. L'attore interpreta uno dei principali protagonisti della serie, Bruce Wayne, mentre si occupa delle conseguenze della tragica morte dei suoi genitori e prima di assumere il personaggio di Batman. Di fronte a lui c'è Ben McKenzie nei panni di James "Jim" Gordon durante i suoi primi giorni al dipartimento di polizia di Gotham City.
Al momento la The CW detiene il maggior numero di adattamenti DC  con Arrow, The Flash e DC's Legends of Tomorrow e Supergirl. Gotham è l'ulteriore Serie Tv che deve ancora imbarcarsi sul Arrowverse. Mazouz ha un'idea piuttosto ingegnosa su come colmare il divario tra la fase pre-Batman di Bruce Wayne e le restati Serie Tv dell'Arrowverse. Parlando con Comicbook.com, l'attore sedicenne era così entusiasta della possibilità di un crossover di Gotham e Arrowverse che ha persino inventato un modo per farlo.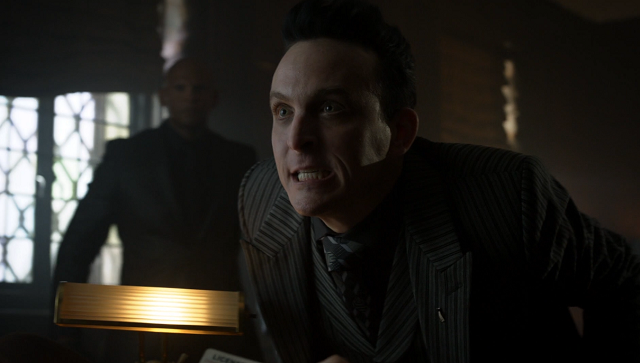 Sulla base del suo piano, sembra che Mazouz sia coinvolto, almeno con quello che sta succedendo a Barry Allen ion The Flash, visto che Scarlet Speedster è una parte fondamentale del suo campo:
Prima di tutto, se ci sarà un crossover, verranno a Gotham. È un must, perché nessuno a Gotham può ancora viaggiare nel tempo. Forse potrebbe esserci un altro tipo di Flashpoint in cui Flash scorre indietro nel tempo e va a Gotham e forse cerca di fermare l'omicidio dei genitori di Bruce Wayne. Forse non il tradizionale "Bruce Wayne viene assassinato e Thomas diventa Batman", ma qualcosa del genere in cui tutto il mondo viene colpito e tocca a Flash aggiustare le cose a Gotham.
Anche se ultimamente sono state troppe le cose a cui il nostro velocista scarlatto ha dovuto badare, togliendo il fatto che è finito addirittura in prigione. Però è interessante notare come la motivazione di Mazouz per l'evento sembri simile a ciò che Barry voleva ottenere quando, all'inizio, era tornato indietro nel tempo per impedire l'omicidio di sua madre. Ha persino una trama familiare nell'arco di fumetti di Flashpoint, come cita il giovane attore. Ma la sua idea, seppur geniale, comporta un rovesciamento della trama di entrambe le Serie Tv.
Che ne pensate? Vi piacerebbe un crossover più fitto e intricato con l'introduzione del giovane Bruce?
Vi ricordiamo che Gotham proseguirà nel 2018 con l'episodio "Pieces of a Broken Mirror" su FOX.