La nuova e ricchissima di dettagli statua della bellissima Daenerys Targaryen circondata dai suoi tre draghi è una delle più preziose mai realizzate ispirandosi ai protagonisti di Game of Thrones. C'è solo un piccolo problema, l'elevatissimo prezzo.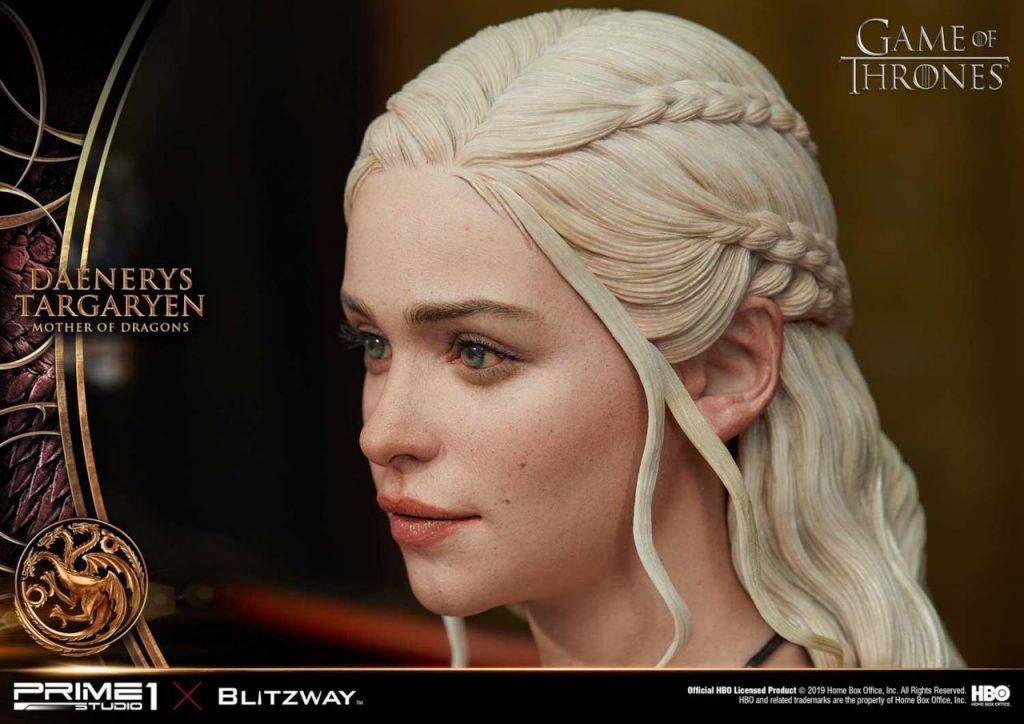 La pregiata statuetta è stata realizzata da Prime1Studio e Blitzway prendendo come immagine l'attrice Emilia Clarke, interprete di Daenerys nella serie di HBO. La riproduzione è in scala 1:4 e le dimensioni raggiungono i 60 centimetri in altezza e altrettanti in larghezza, mentre la profondità è di 57 centimetri.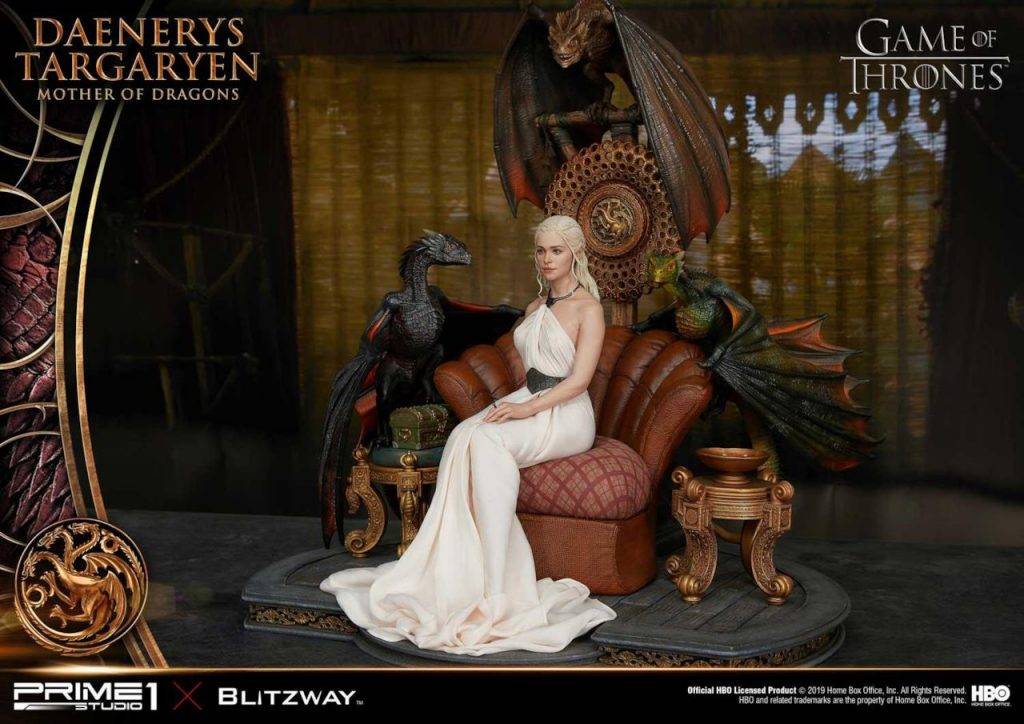 La posa ritratta la vede seduta sul trono di Essos circondata da Drogon, Rhaegal e Viserion ancora piccoli. La scena è richiamata dall'episodio sette della terza stagione della serie televisiva. Inoltre, per un maggior realismo dei particolari, il vestito della Regina nata dalla tempesta è stato realizzato in stoffa.
Per dettagli così precisi non si bada a spese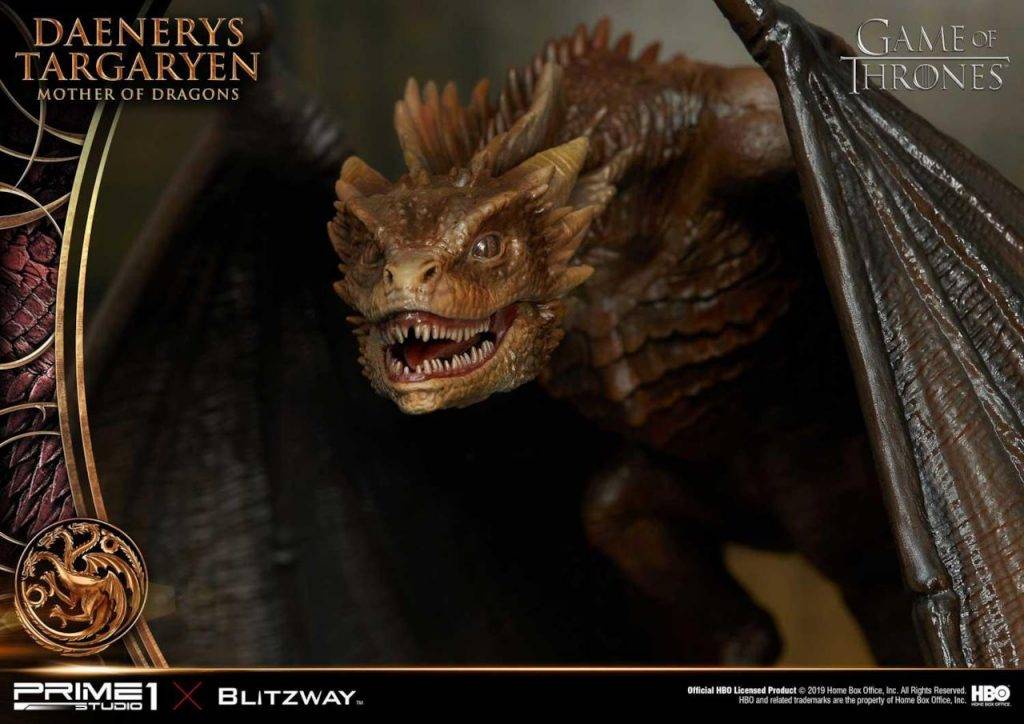 La precisione con cui è stata creata questa statua lascia intuire il suo elevatissimo prezzo. Ebbene il costo di questa piccola opera d'arte è di ben 1199$. Sicuramente non è un affare che tutti si possono permettere ma è possibile acquistare ugualmente l'oggetto da collezione pagando in un massimo di 6 comode rate.
Si sa che i collezionisti cercano solo il meglio e solitamente senza tenere conto del cartellino del prezzo. Sarà questa statuina della Madre dei Draghi a far perdere la testa a tutti i fan di Game of Thrones.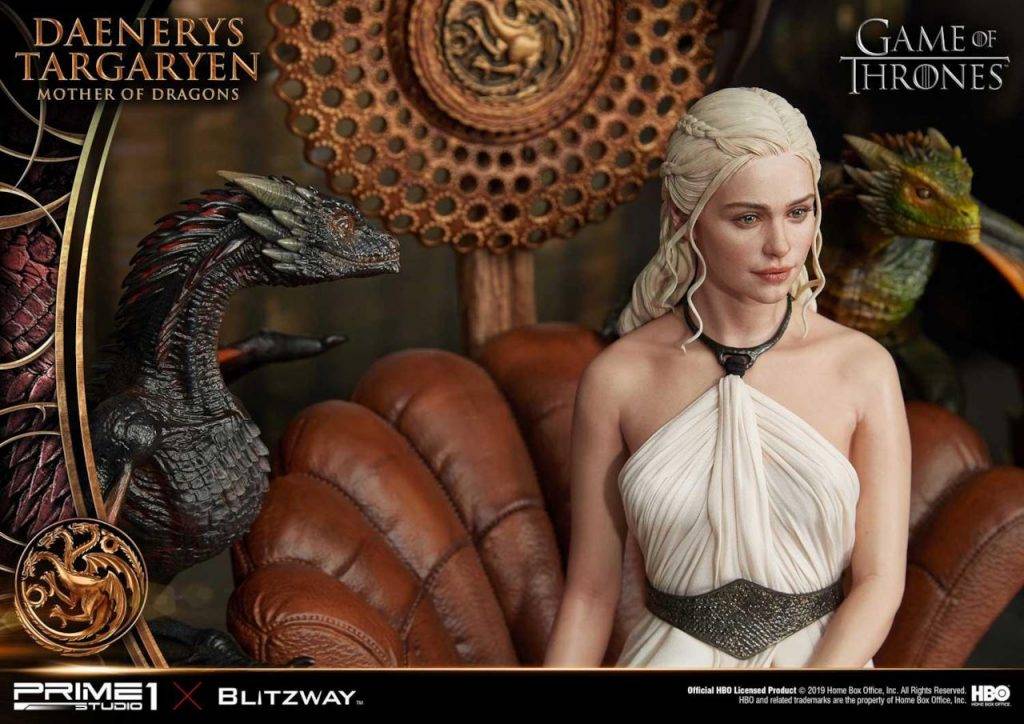 Le prenotazioni sul sito Prime1Studio sono già aperte e le spedizioni dei primi esemplari avverranno nel periodo tra febbraio e maggio 2020. Al momento dell'ordine sarà necessario lasciare un deposito di almeno 199$ e in caso di cancellazione saranno riscossi comunque 50$ di penale.
Non è stato ancora reso noto il numero di statue che saranno prodotte ma è stato annunciato che certamente si tratta di un'edizione limitata. Perciò se siete pazzi di Daenerys e di Game of Thrones più in generale e ne volete assolutamente una, dovete sbrigarvi o potreste rimanere a mani vuote.